One of my longtime fantasies was to have kitchen drawers instead of cabinets! (Yes, my fantasies absolutely include more drawers.🤣 Function first in kitchen organization!)
I'm a professional designer and organizer, and today I'm sharing my FREE design list of the 5 genius benefits you get by choosing kitchen drawers instead of cabinets…
…plus real life photos from our remodel where my fantasies became reality!
(I didn't know when during my life this Drawer Dream would ever happen, but in my brain, it made total sense and was filed away for future.)
We'll also answer these popular questions:
"Is it better to have drawers or cabinets in my kitchen?"
"What can I replace kitchen cabinets with?"
"Does a kitchen need drawers?"
"Can you replace kitchen cabinets with drawers?"
"Have you ever done kitchen cabinets drawers only?"
"Are drawers better than cabinets in a kitchen?"
"Are drawers less expensive than cabinets?"
"Is it possible to do kitchen cabinets with drawers only?"
"Can I add drawers to kitchen cabinets?"
"What's the cost of kitchen drawers vs cabinets—are kitchen drawers more expensive than cabinets?"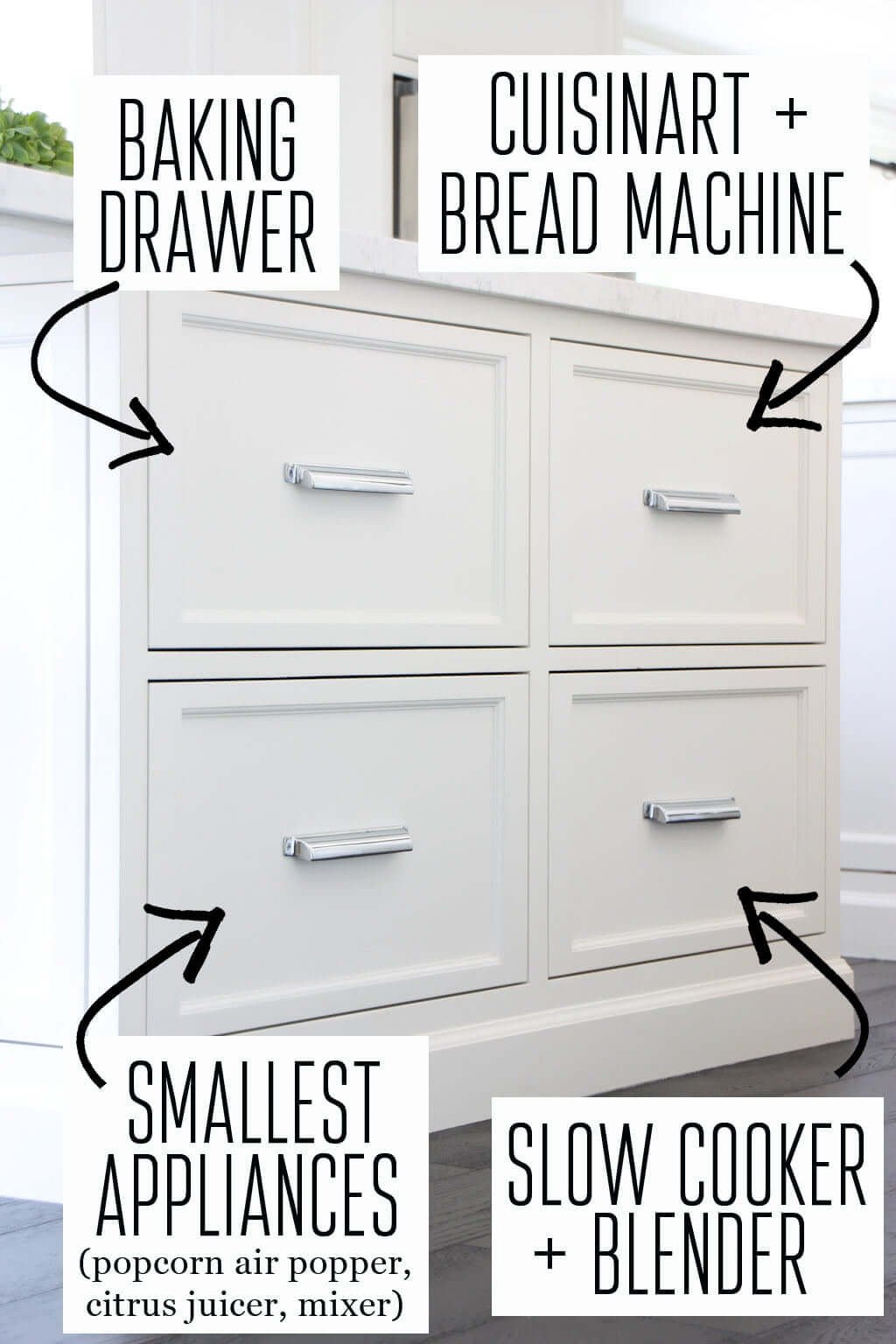 KITCHEN Cabinets vs Drawers
Kitchen Drawers Only: My Fantasy Turns Real!
When we had to suddenly remodel our kitchen, it slowly sunk in that now was my chance to make these drawer fantasies come true. Within my grasp was the ability to never, ever struggle with a lower kitchen cabinet again!
Now, I can look around our new kitchen and count drawers galore. We have 45 lower drawers and 0 cabinets. Zero! And never—NEVER—have I once wished for a lower cabinet again. We're 100% thankful we did all kitchen drawers instead of cabinets. Why?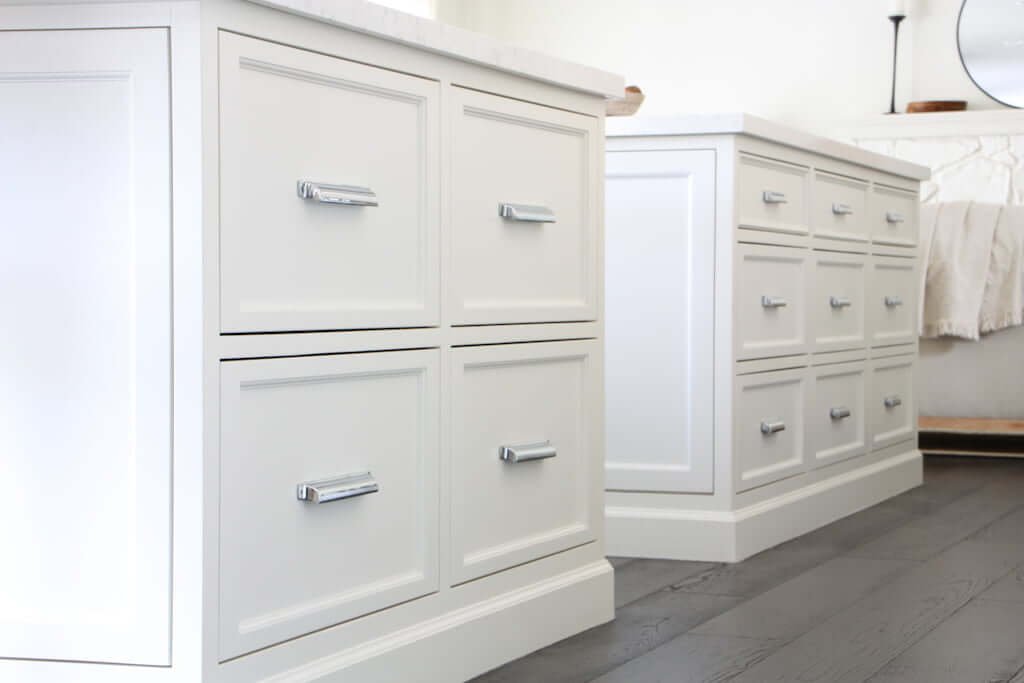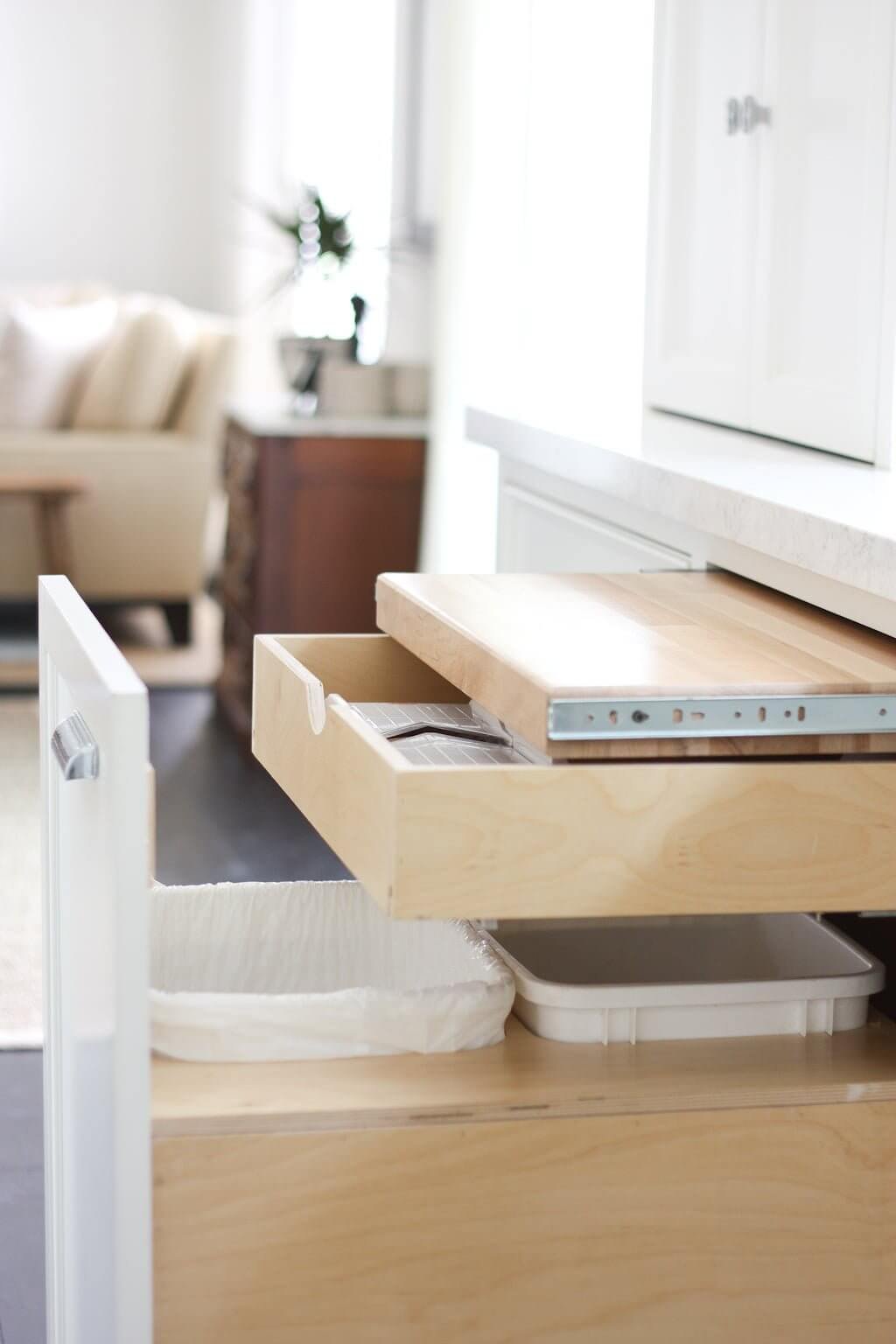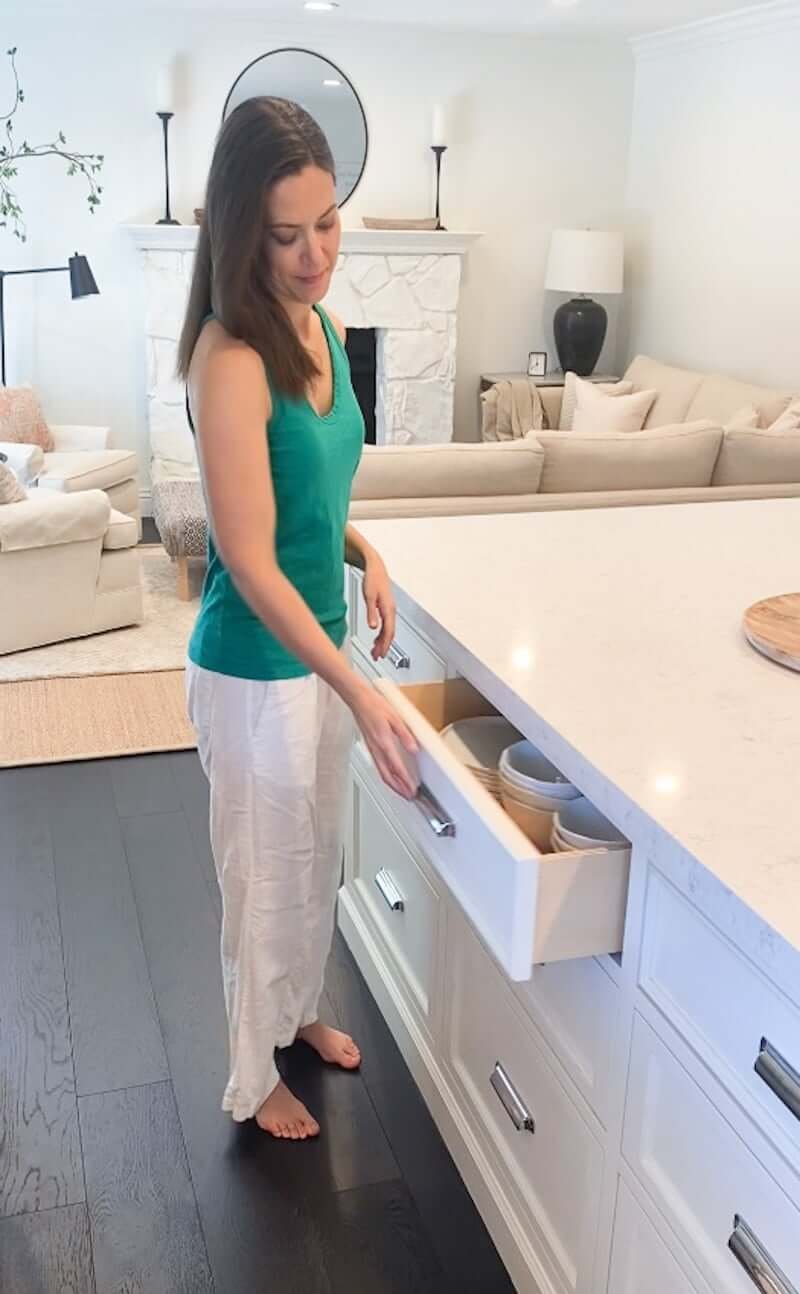 We actually now have ALMOST TOO MUCH STORAGE in our kitchen. (Yep, there may be such a thing!)
Note: When you're done with this post, you can see all 21 of our kitchen organization hacks…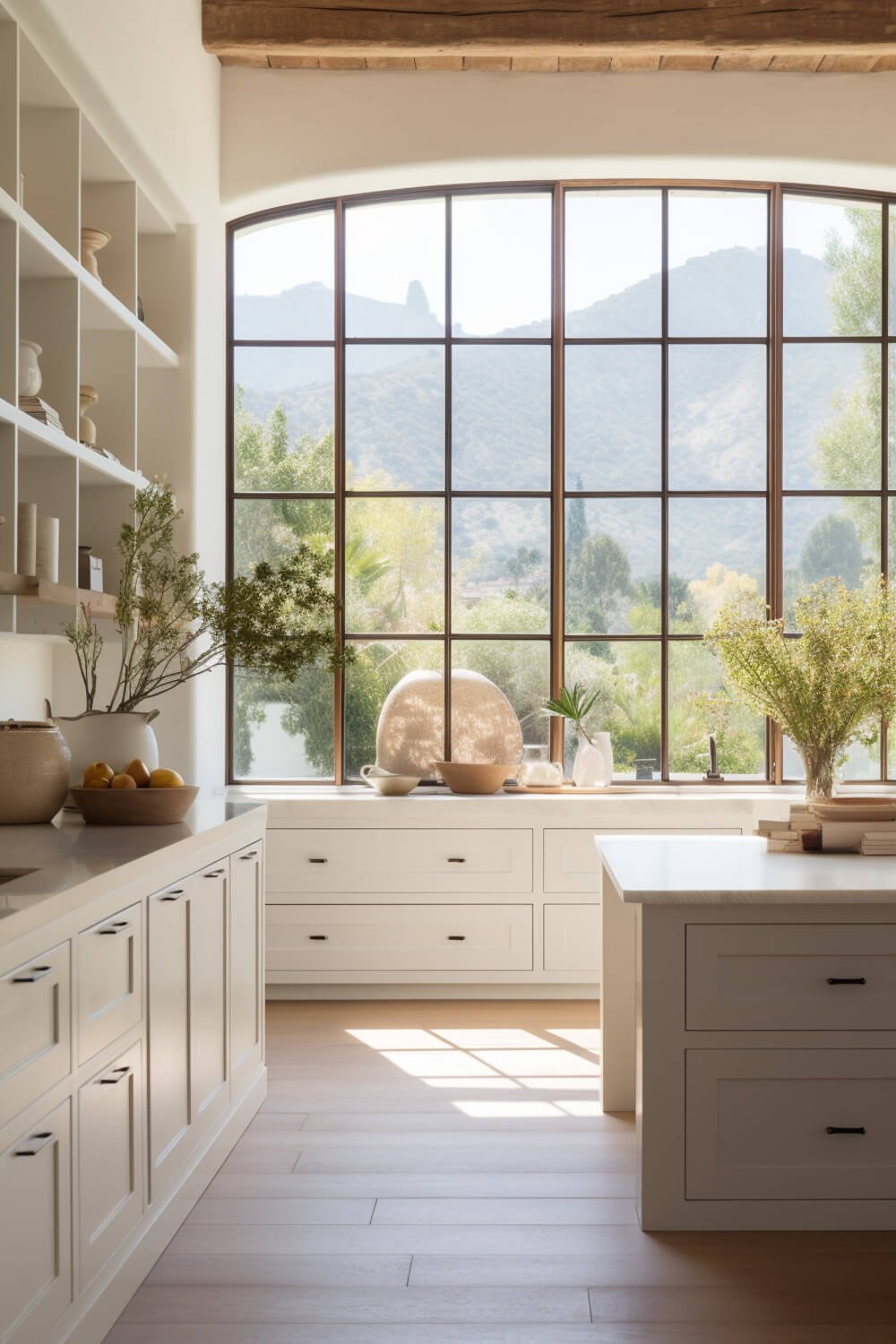 …many of which include drawers only!
We had so much space left over with my "Drawer City Kitchen" plan that alllllllll our extra drawers are now being used for other items (such as one big drawer that houses pool towels and goggles because it's by the door we go out to the pool). But I'll talk about how exactly we organized everything in other posts like this one and this one.
PS: You can also get our plans we used to create a variety of perfectly-fitted, organized drawer dividers HERE!
Why do I think we all should install kitchen drawers instead of cabinets in the lower spaces of a kitchen? I'm so glad you asked!
Kitchen Drawers vs Cabinets
#5: More cubic storage!
Think about it. Because the lower cabinet space can be broken up into smaller sections with drawers, more of that space is usable. Of course, if you just replaced one cabinet with one drawer, that may not be true—but when you can replace 1 cabinet with 3-4 drawers, suddenly you're able to fill so many more cubic inches (and feet!).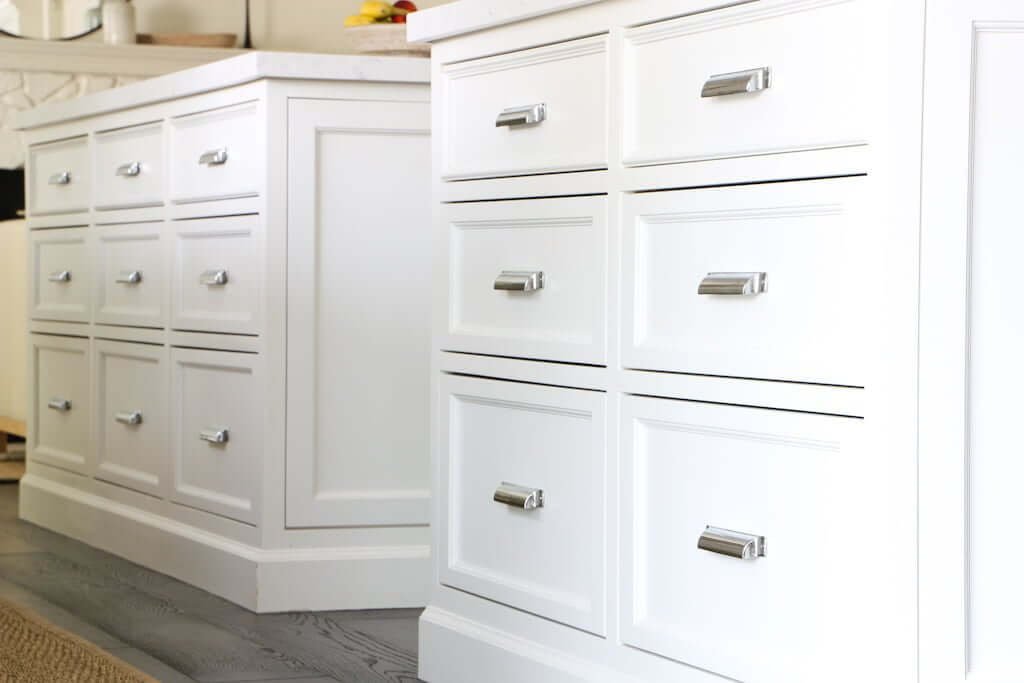 KITCHEN DRAWERS INSTEAD OF CABINETS
#4: Better organization!
Because of #1, you can better section out your lower storage.
For example, instead of one or two big cabinets that hold "pots & pans," you could do three to six different drawers. One big drawer for the big pots. One drawer for the smaller pans. Another drawer for all the lids, or section out the lids into different categories.
cheese board | cutting board | small cutting board | drawer dividers
The point is, YOU get to decide how you want to organize it, drawer by drawer, and YOU will find exactly what you need as soon as you open that particular drawer.
Some will ask about drawers vs cabinets for pots and pans. We still believe that drawers make your pots and pans infinitely more accessible than cabinets do! (Instead of having to rummage around in the back of cabinets for a small pan or a lost lid, you can just pull out a drawer and easily access everything stored "in the back.")
KITCHEN CABINETS DRAWERS VS DOORS
#3: Less hassle & wasted time!
Kitchen drawers instead of cabinet doors means eliminating hassle and time wasted looking for things. No digging around in cabinet shelves to find something. No pulling out a bunch of pots or appliances from the lower cabinet shelf to get to the other stuff behind it. You open a drawer and there it is! The exact thing you needed! Right there before your very eyes! It's storage magic!
PS: Don't think you have enough space to add drawers? You can create it!
KITCHEN CABINETS WITH DRAWERS ONLY
#2: Updated look!
For decades, traditional home builders have installed lower cabinets instead of drawers. This is starting to look dated, and installing kitchen drawers instead of cabinets gives your kitchen a much more updated, well-into-the-21st-century look!
If you're remodeling and trying to figure out how many drawers you need, the layout, the interiors, and what exactly to put where, you need THIS!
KITCHEN Cabinets Drawers Only
#1: Forward thinking (+ better resale)!
Maybe it's because I'm the Crazy Drawer Lady, but I genuinely think that people doing kitchen drawers instead of cabinets is the way the world is going to go! It's smart, it's efficient, and there are zero drawbacks that we've experienced!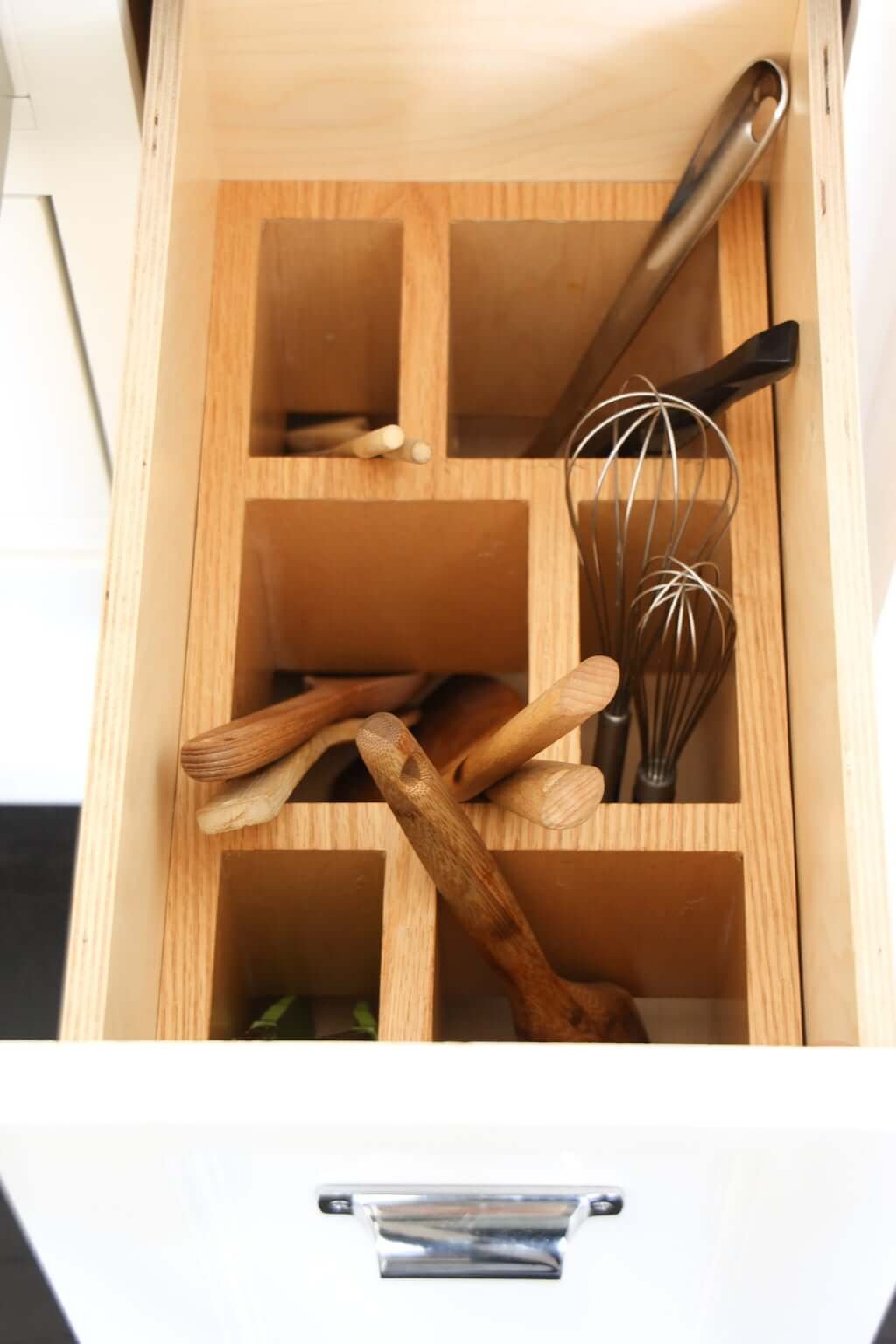 Here you can see TWO of our kitchen drawers being utilized together: our cutting board drawer with our pull-out garbage drawer!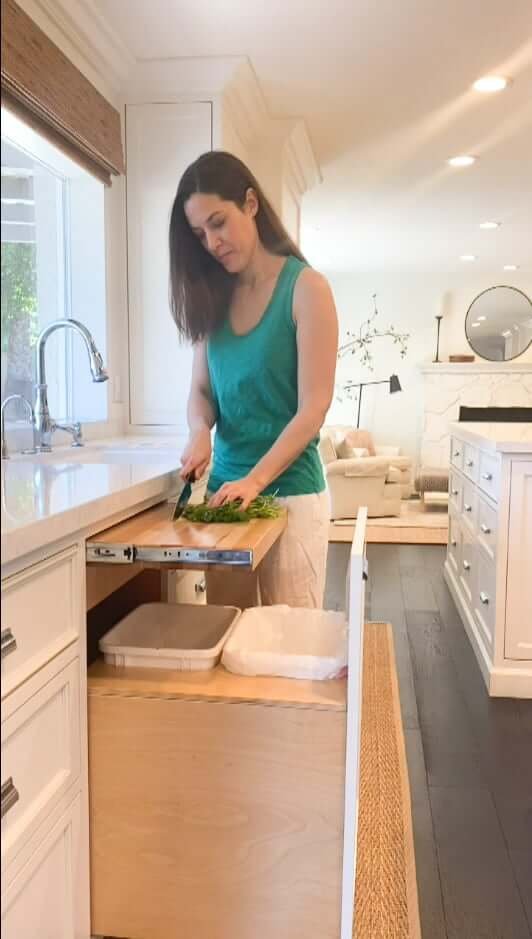 With that, if you ever sold your home in future, having been forward thinking about installing kitchen drawers instead of cabinets is something we believe will get you a better resale value on your home!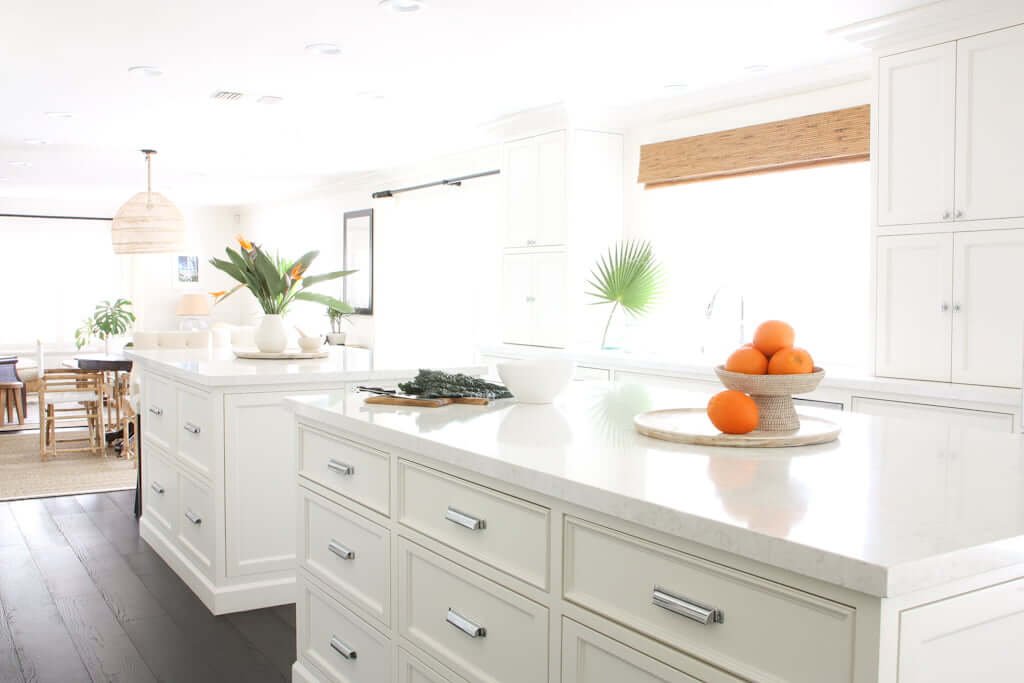 If you're feeling frustrated or overwhelmed because you can't afford a full remodel but you still want to have drawers instead of cabinets, we got you covered! This outlines every single thing you need! (Some you may have thought of already; some you definitely haven't!)
KITCHEN DRAWERS VS CABINETS
The #1 Question We're Asked!
I'm cracking myself up because no, no drawer companies pay me for all these passionate pro-drawer stances.😆 I'm just genuinely a die-hard drawer fan! Like I've written before with our laundry room, I'd probably answer to "Hey Drawer Lady!" in a crowded room. Without hesitating.
Someone will ask me,
"But what about all your large appliances? Where do you keep those, if not in a large lower cabinet shelf?"
Step right up, my friend, and let me show you one of my favorite sections of drawers (and some of our guests' favorites too, when they see them in person!).
OUR EXTRA DEEP KITCHEN DRAWERS
Kitchen Cabinets with Deep Drawers
These are like kitchen cabinets with deep drawers, but even better! Take away that whole having-to-open-the-cabinet-door part, and you're left with the most luscious, deep kitchen drawers!
Each of those drawers above is extra tall. We measured all our appliances, added a couple inches in case we were ever to get any larger ones in future, and BAM! Extra deep kitchen drawers. We were done! Need the blender? We just pull out a drawer and grab it. No fuss. Need the Cuisinart? No problem. Pull out the drawer and there it is! With all its extra blades and everything. Together!
I CAN NEVER GO BACK! IT'S SO GOOD!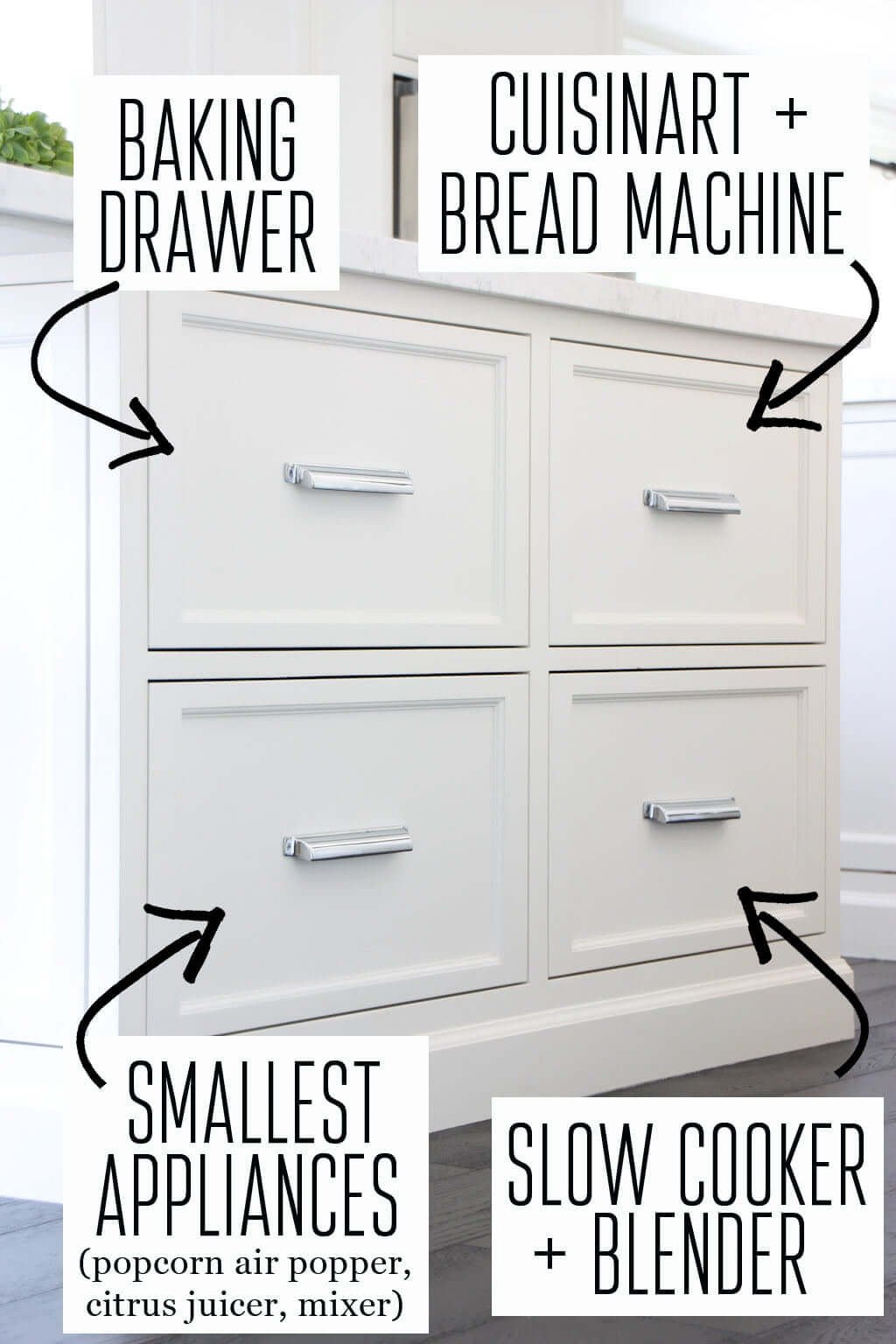 (Our custom kitchen counter height helps too. See why we avoided the standard height!)
KITCHEN DRAWERS INSTEAD OF CABINETS
"Is doing kitchen drawers instead of doors more expensive?"
How valuable is your time to you?
While kitchen drawers are more expensive than just doing plain cabinets, you might want to calculate your time savings. We've done that with some of our kitchen hacks (like this), which has saved us thousands of hours. (And that's just one of many we did!)
Many people ask us, "Can you replace kitchen cabinets with drawers?" The answer is YES!
(We did this in our first house's tall pantry cabinets and loved the results! All that cubic footage converted into usable cubic footage! It blew our minds at the time, and we vowed that this house would be Drawer City!)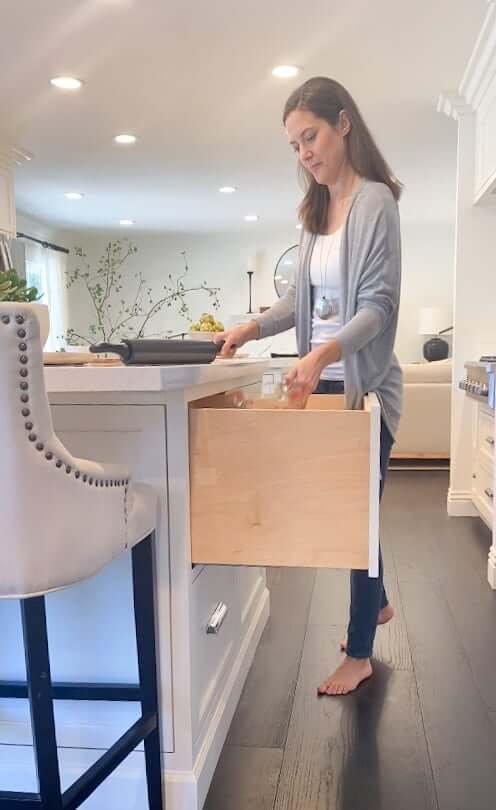 And a super-quick video below (I really do call these my "Big Poppa Drawers"😂)!
Here's everything you need to know about converting your cabinets to drawers!
KITCHEN DRAWERS vs cabinet doors
Need Drawers In Your Other Rooms?
If you're looking to add more drawers to your home in other areas than the kitchen, check out these examples of how we utilized different drawer configurations for maximum storage and functionality (while still keeping it beautiful):
To get your own drawers organized (feels so good!), get our organization videos or drawer divider DIYs here!
Next…
We're booked with design clients through next year but you can get our kitchen organization and/or design help both with videos and printables here.
➜ Our complete list of every single home project is viewable HERE!
*This post contains affiliate links, which are no extra cost to you but help us keep this site alive!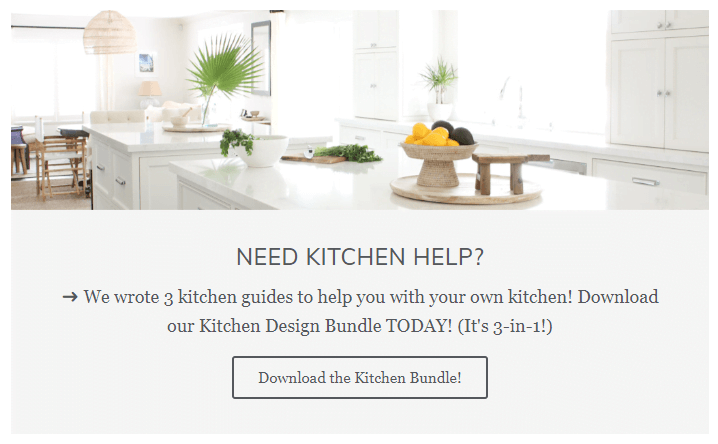 And a short little video about how to turn your cabinets into drawers!