Baking isn't my favorite thing to do.
Why, you ask?
Well, in baking, you usually have to follow recipes, and I'd rather make things up myself! (No surprise, given what I do for a living.😆)
In addition to that, baking isn't my favorite activity because of all the stuff you need for it. Mixers, bowl for dry ingredients, bowl for wet ingredients, measuring cups, measuring spoons, whisks, this kind of spoon, that kind of spoon, yada yada…you could make a list 18x this long. You know all the stuff I mean.
And having to go dig all that stuff out of cabinets and my pantry was NOT something I wanted to spend my time doing.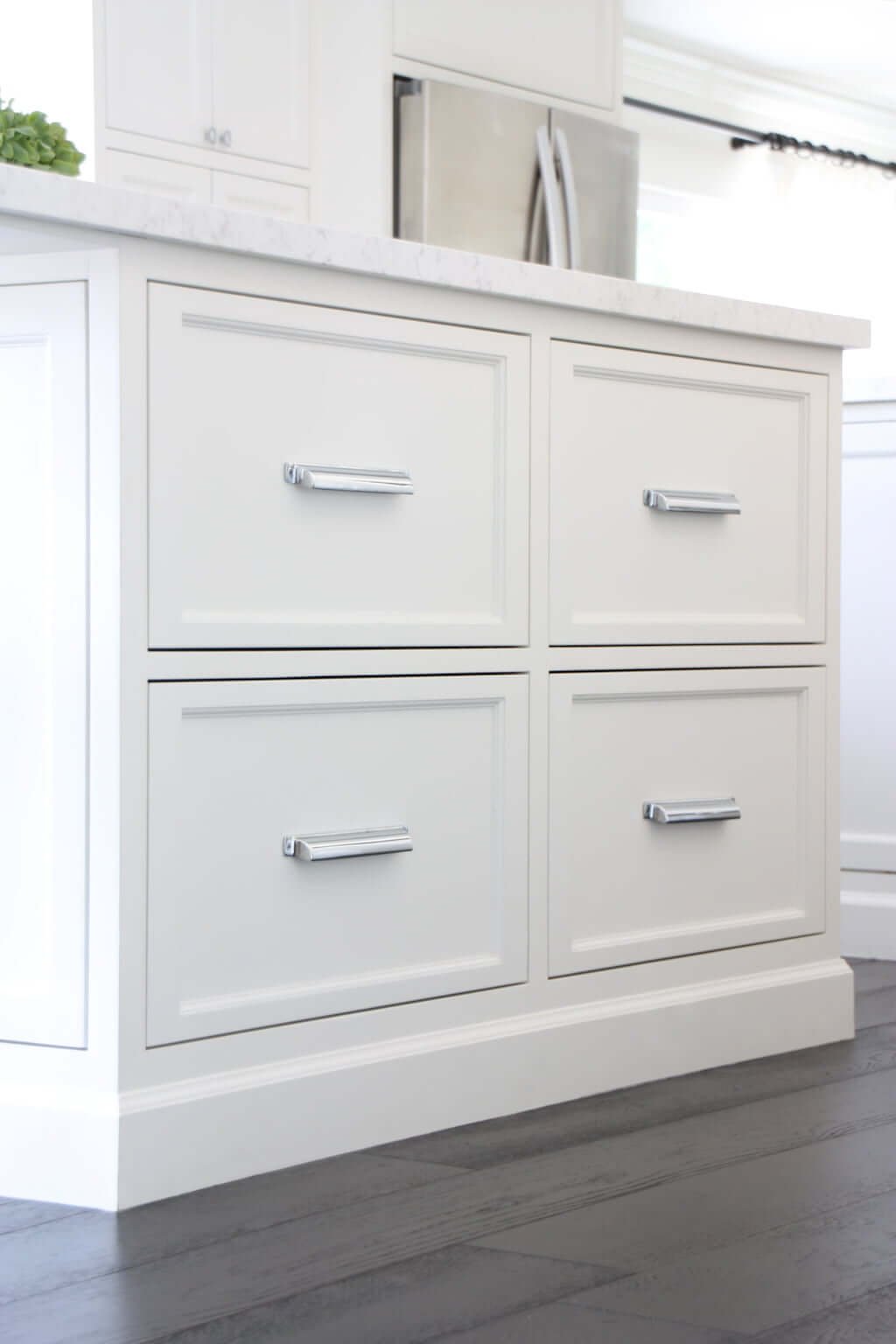 Thus, my idea of having ONE big, extra-deep, glorious baking drawer was born! My logic was, maybe if I created a baking drawer with all the things in it—and had it HIGH UP by the counter so I could just pull it out and have it all right there!—I'd bake more!
Solid theory, right?
(And of course it had to be a drawer, because I've written in detail about how kitchen drawers are better than cabinets!)
---
➜ We created 3 kitchen guides to help you get the kitchen you've always wanted!
Get our Kitchen Design Bundle here!
---
KITCHEN BAKING DRAWER
#1: Placement.
Our baking drawer is right across from our oven. We placed it there because the best place to store items is near where you'll be using them most often, if you can!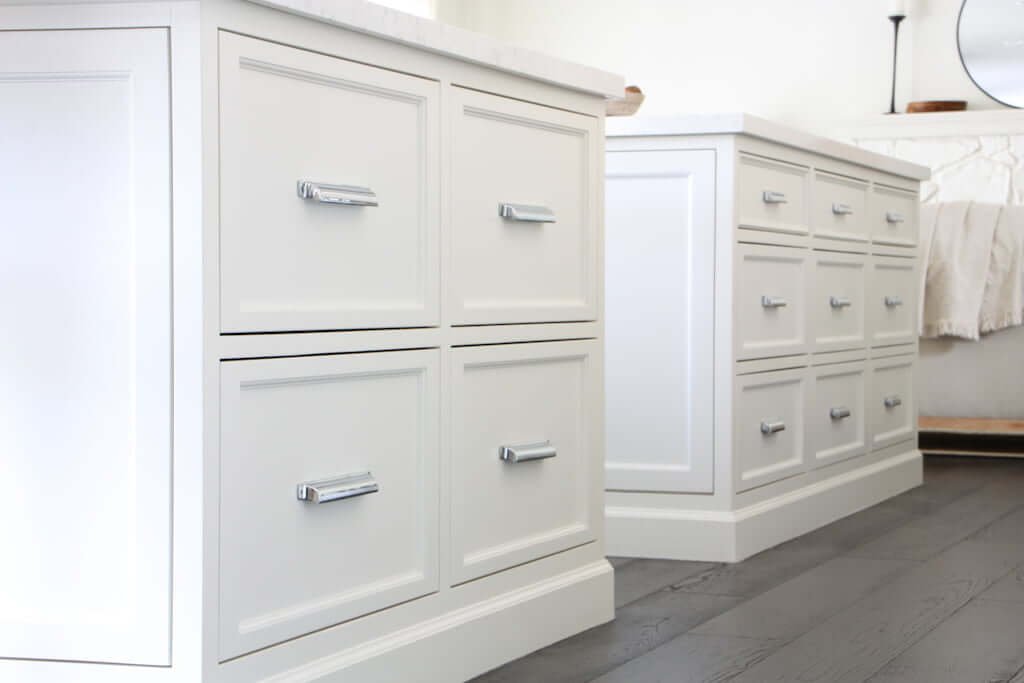 KITCHEN BAKING DRAWER
#2: Design.
We didn't just make this drawer a Lone Drawer. It ties in with the appliance drawers we have in this same section of one of our double islands.
Below is a graphic we created, showing you what items we keep where!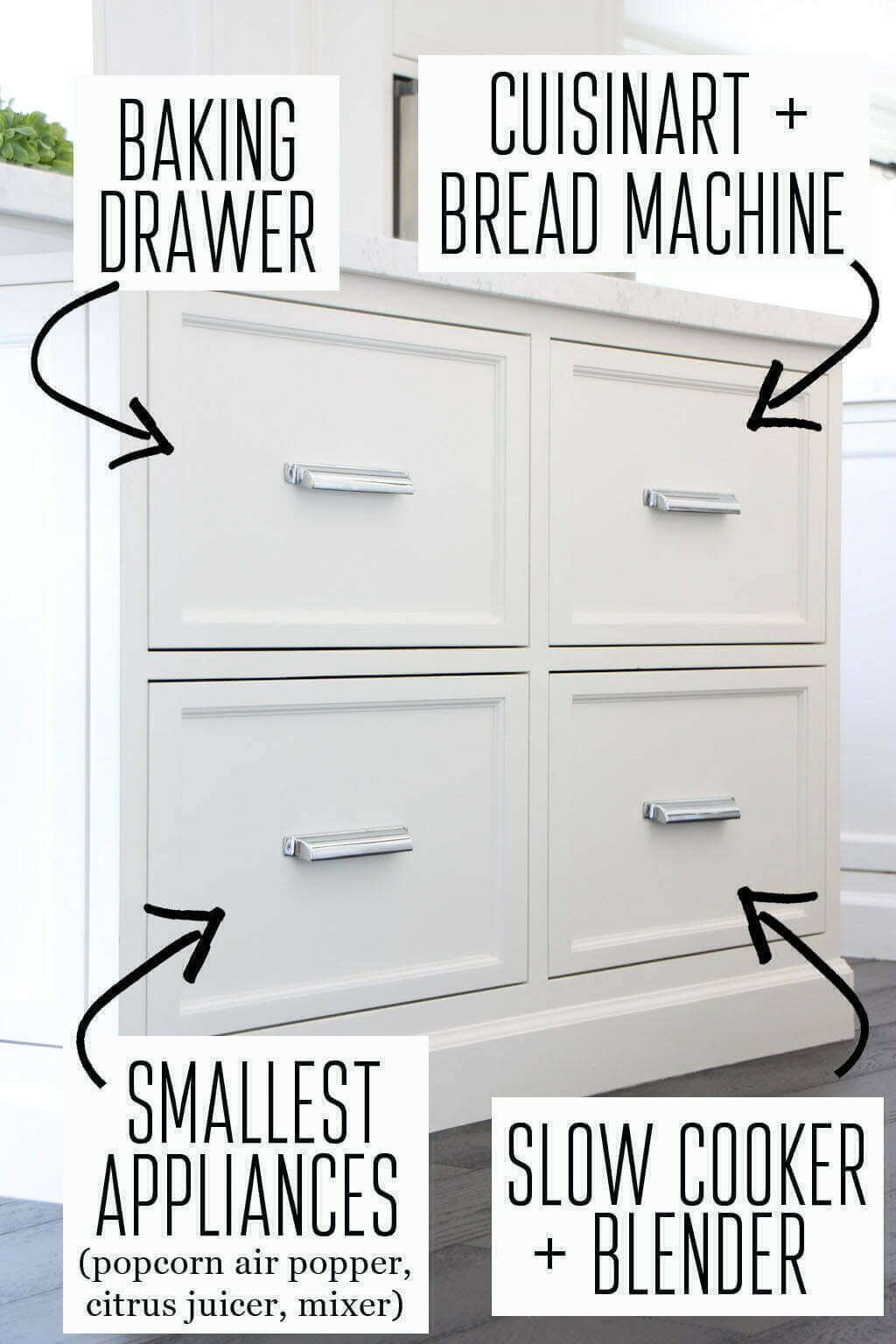 PS: Don't think you have enough space to add more drawers in your kitchen? You can create it!
KITCHEN BAKING DRAWER
#3: Dimensions.
We made sure our kitchen baking drawer was extra-deep so we could store flours and upright containers in it.
Measurements are 20″ deep x 24.75″ wide x 12.25″ high. I go into more detail on these drawers in my kitchen appliance storage drawers.
Need immediate kitchen help? Get our Kitchen Design Bundle!👈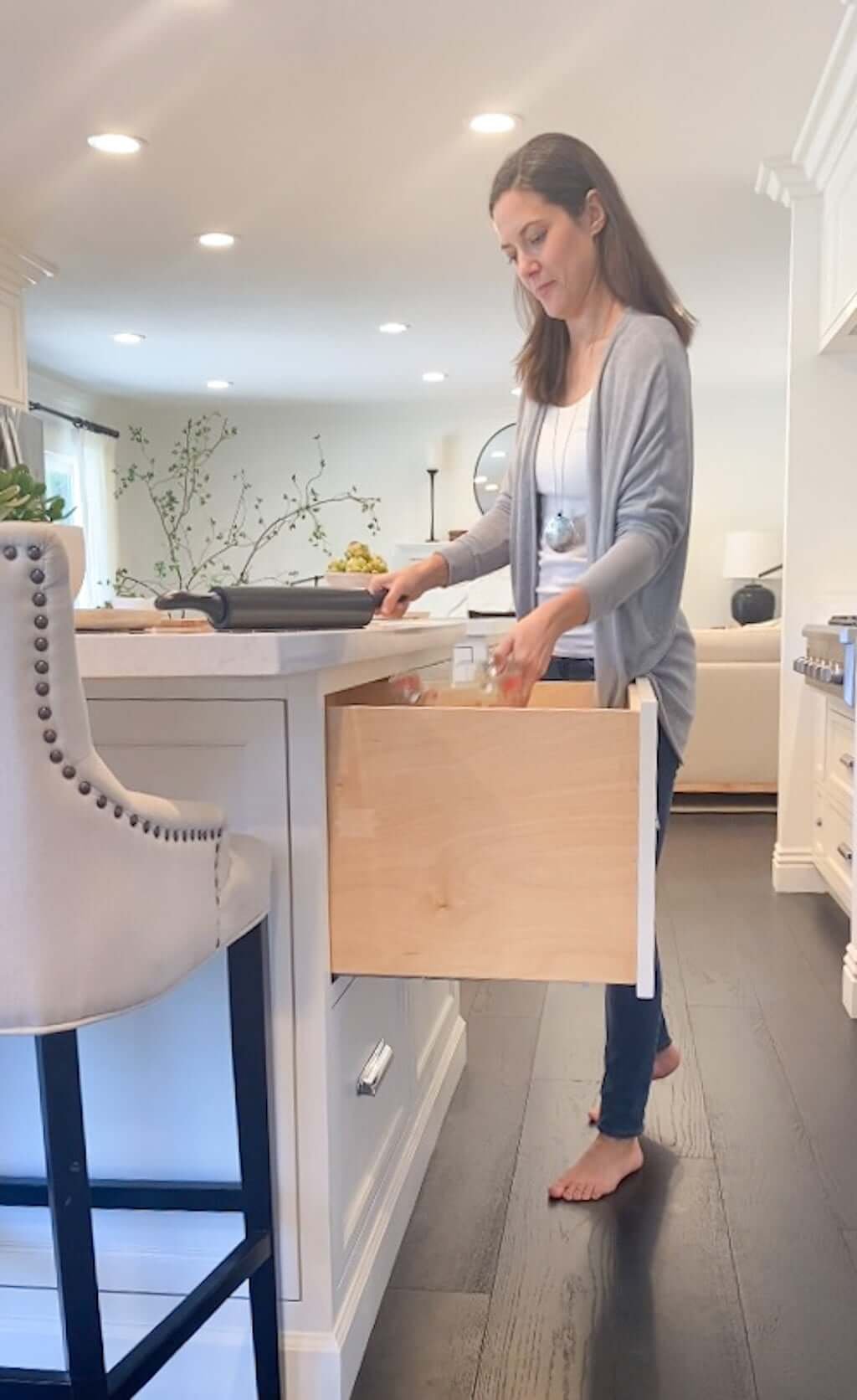 See a quick video of this drawer in action!
For more details, see our post on the rest of these drawers, or check out our 5 Reasons You Need Kitchen Drawers Instead of Cabinets!
➜ Our complete list of every single home project is viewable HERE!