Wondering what is a drop zone in a house, whether you need one and how to create it? You're in the right place! 🙂 Matt and I specialize in designing drop zones of ALL kinds!
Everyone needs a designated drop zone! 
Yes, EVERYONE!
Why?
Because we all go into our homes (and leave it) carrying ITEMS!
Items we bring in.
Items we need to take out with us.
Items we forget we need to take out with us.
But what is a drop zone exactly? And how can you create one ASAP for yourself?
WHAT IS A DROP ZONE IN A HOME?
We're Answering All Your Drop Zone Questions Here!
We'll also answer popular questions such as
"What is a drop zone in a house?"
"Is a drop zone the same as a mud room?"
"What do you put in a drop zone?"
"How do I create a drop zone in my house?"
"What is drop zone?"
"What do YOU GUYS use your drop zone for?"
While we'll give you our definition further below, the fastest definition of a drop zone is a place where you can drop your stuff quickly, efficiently, and safely!
(But this will be UNIQUE to you, as I'll explain further below for those of you who want to hear our strategy! Not all do. 😉 )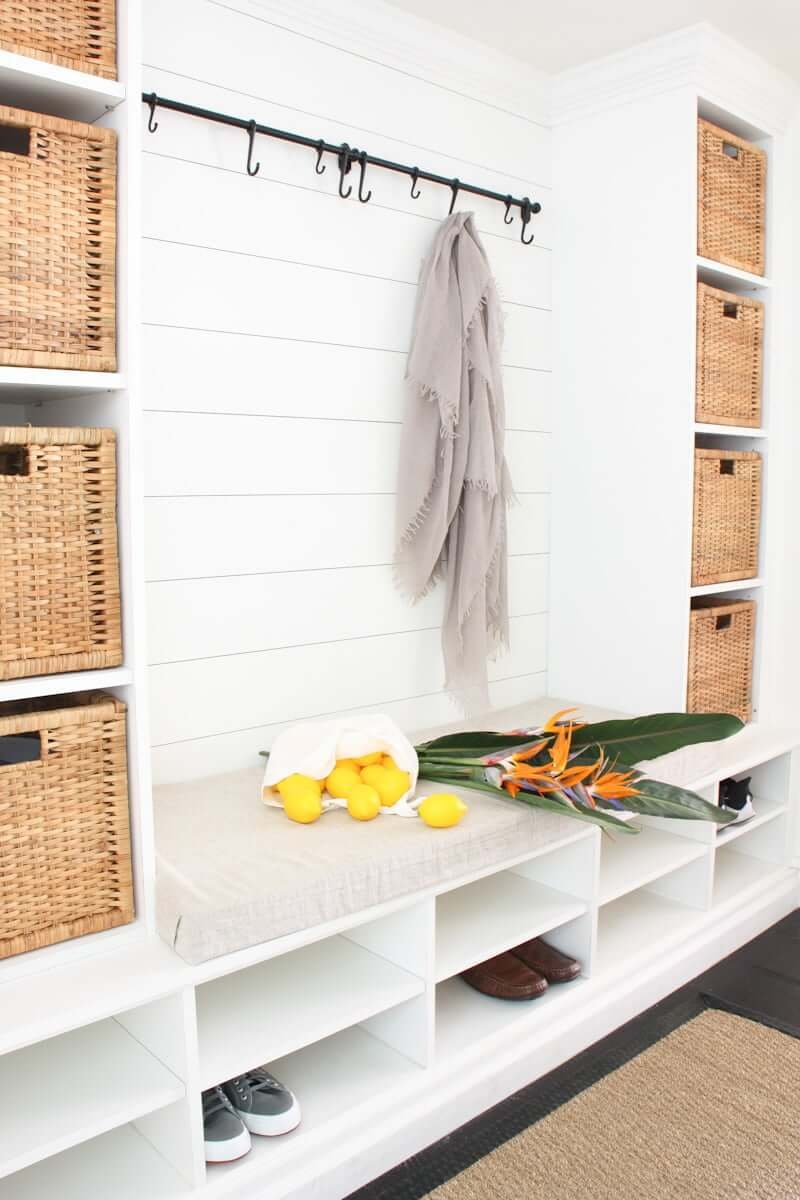 Aren't sure what you'd use an "official" drop zone for? Here are some ideas to get your own home entry and exit strategy in place! 😄
Use your drop zone for the following!👇
WHAT IS A DROP ZONE IN A HOUSE?
#1: A place to set your beverage!
While you get ready to go out
When you're coming in (and have your arms full!)
If you're helping get someone else ready to go out (such as a child or a pet) and need a safe place to store aforementioned beverage so the aforementioned someone doesn't inadvertently knock it over! (Ask me how I know this happens.)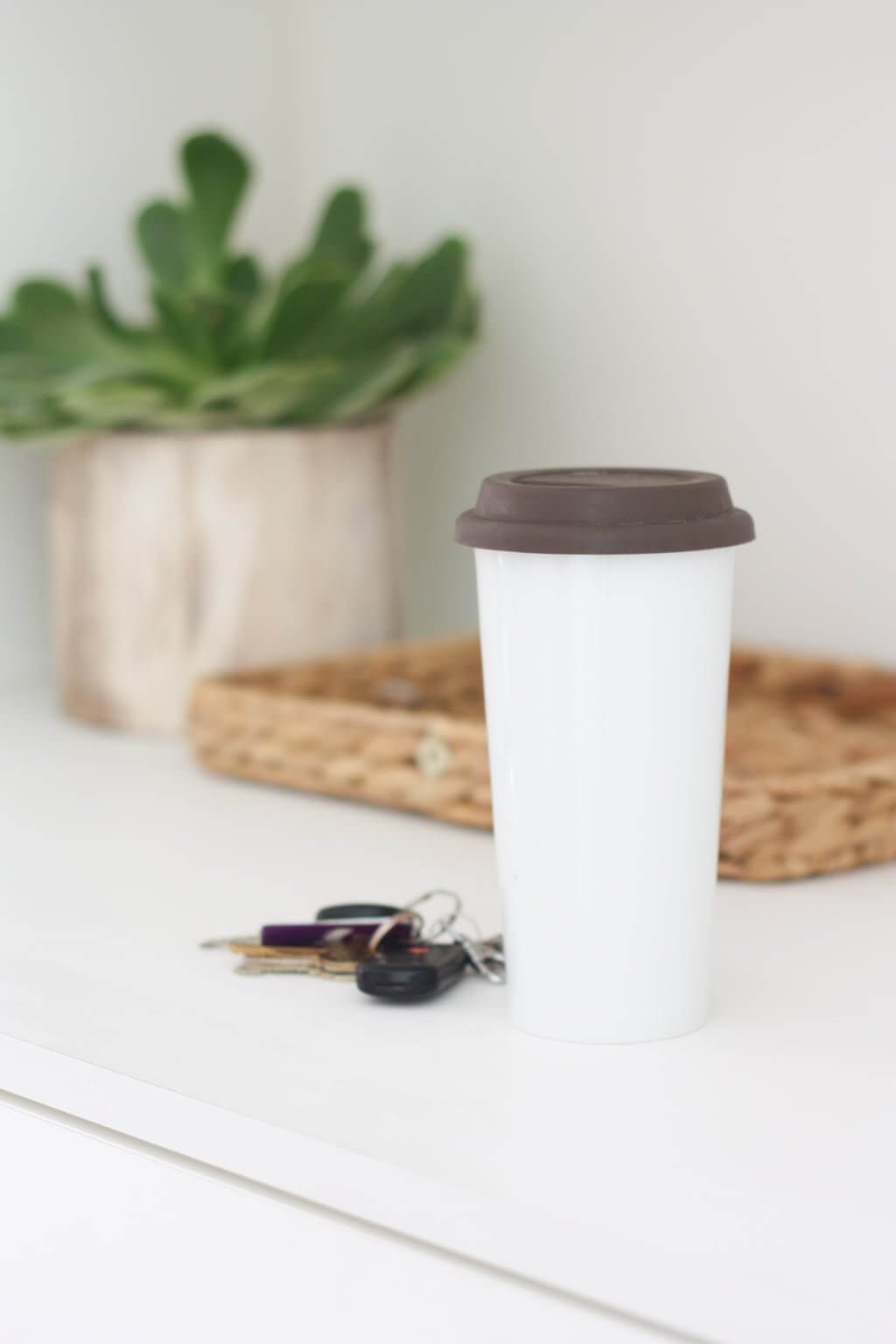 WHAT IS A DROP ZONE IN A HOUSE
#2: A spot to set "reminders" you don't want to forget the next time you go out!
We use ours for this all the livelong day! 😄
That important document or birthday card you MUST mail TODAY.
A return that's due back to the store before X date.
The item you need to take into the office.
A library book that's due.
That something you need to give back to that friend and keep forgetting.
Etc!
If I leave something on a hook in my mud room and don't set it in our drop zone, there's a much higher percentage I will FORGET that item!
WHAT IS A DROP ZONE IN HOUSE
#3: A spot to set "to dos" for when you get settled in at home!
Mail to open.
Water bottles to refill.
Receipts to sort through.
Wallet to organize.
Coffee cup to wash.
Etc.
DROP ZONE ENTRYWAY IDEAS
Bonus Drop Zone Ideas!
Use your home entryway drop zone for items from keys to sunglasses, purses to loose change, and even all your pet "supplies" for taking them out…whatever your lifestyle requires that you carry in and out!
Drop zones are an absolute must in every house, entryway, entry point, mud room…you name it! (And that's whether you live alone or in a house full of people!)
So, how do you create your own drop zone that works for YOU? We're covering that below!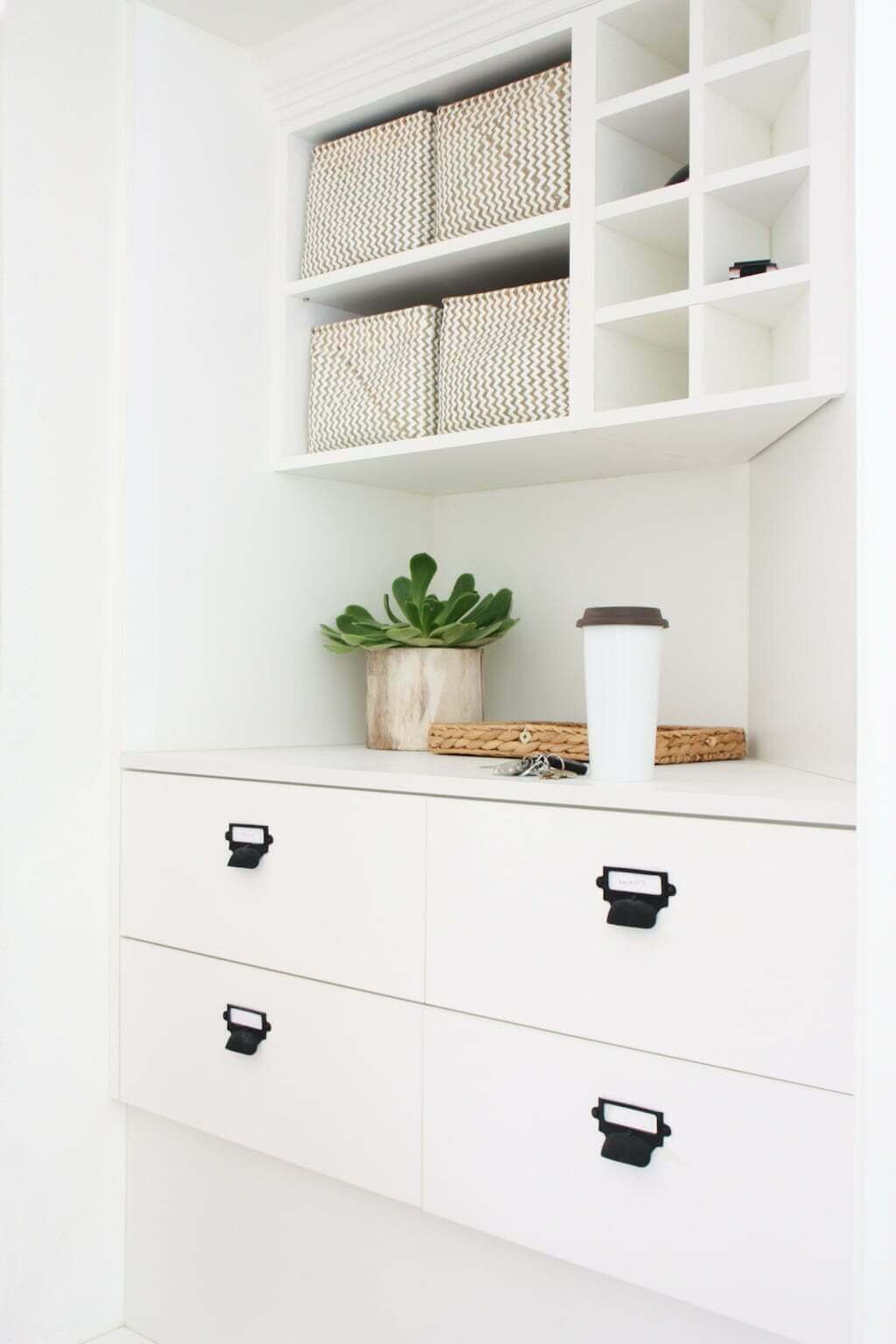 IS A DROP ZONE THE SAME AS A MUD ROOM
"Is a Drop Zone the Same As a Mud Room?"
Is a drop zone the same as a mud room?
While many will quickly tell you yes, we answer a strategic and an emphatic
"Nope!" 😊
Why? Because far too many mud rooms are designed around the globe without a proper drop zone. They may have benches and hooks and shoe shelves, but no actual drop zone!
That's because your drop zone is kind of like a catchall, but better. Here, I'll explain…
WHAT IS A DROP ZONE IN A HOME
The Best Definition of a Drop Zone In YOUR House!
If you were to ask me right now what a drop zone is, I would answer your question with a simple question:
"What do you drop when you go in or out of your home?"
You see how this answer will differ for each person?
You've seen 15+ suggestions and ideas from us above, but I'm sure you could add more of your own! You have your own lifestyle, your own needs, and your own unique ways of doing things!
So while Joe Schmo (love that guy) might need a specific spot to set his rolly-polly racquetballs when we comes home from the gym, YOU might need a specific and protected spot to set your plants (because you have a green thumb and plant addiction, and that dirt coming out of the bottom of the pots gets messy!).
Of course, these are random examples, but you can see what I mean. 😉
To think through these things for yourself, check out our 3-step process!
CREATE A drop zone
"How Do I Create a Drop Zone In My House?"
You can create your own home drop zone out of nothing! (We did!)
Whether you have a mud room or not, you can use any space you have as a drop zone.
If you have a narrow entryway, you can put a console table with baskets below it, and that can serve as an excellent drop zone!
If you have a laundry room, depending on your space, a shelf or even a thin angled file shelf can be used (I've done this for clients who have only inches to work with!).
If you only have wall space, hooks are incredible and come in so many variations, I could write another entire post about them! 🙂
If you can't attach anything to your wall, and you don't have room for a console table, we've used unique coat racks, specialty baskets, and even uber-thin antique stools as drop zones!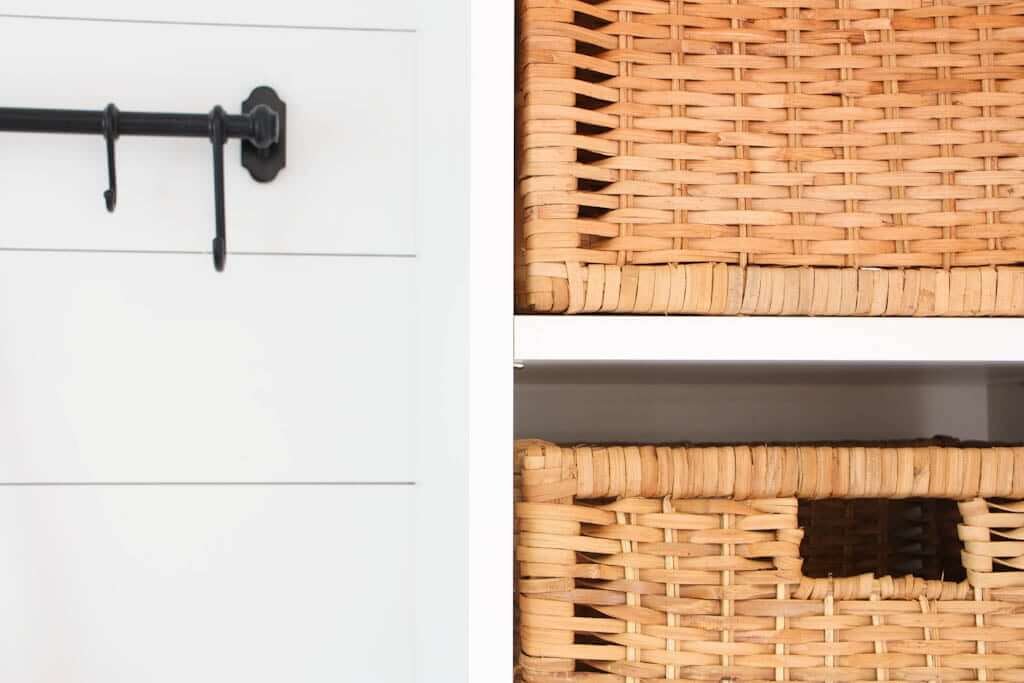 YOUR PERFECT drop zone
For You Lucky Ones Who Can to Fit Drawers In Your Drop Zone…
I'm the Queen of Drawers (we have 45 in our kitchen, with zero cabinets!) so those of you who know me understand how much I'm going to recommend incorporating drawers to those of you who are new here! 🙂
And inside those drawers, you're going to want them organized. Not with just any store-bought organizers, but an easy kind you can make yourself! See how HERE!
PS: Below is an example of where we incorporated drawer dividers to keep track of all our "To Go" beverage cups and lids. You can imagine how bonkers these were making me all piled into a drawer. Even though we tried to keep them organized before, they inevitably fell over and got mixed together and it just wasted too much time when you did the math of days X weeks X years! 😅
Get our Free Mini Room Design Guide and find out which space in your home to target first!
While we're booked through 2024, you can get our help today via these Design Guides!
All our other Plans & Design Guides!
More free resources below…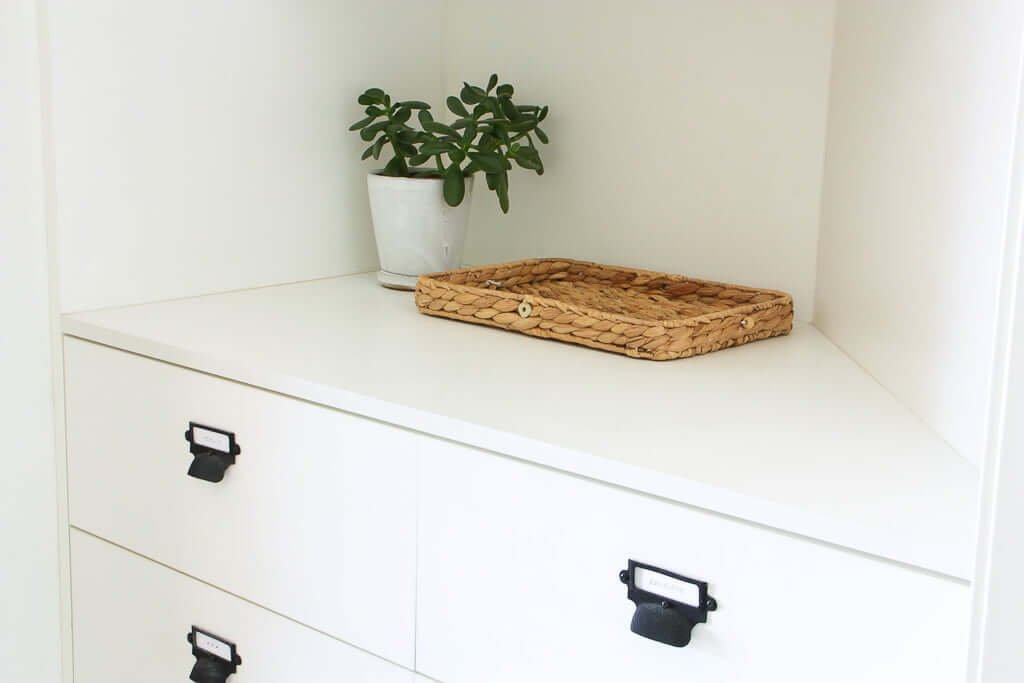 A DROP ZONE IS ONLY 1 AREA!
"How Else Can You Help Me Make the Most Out of My Spaces?"
See the 12 genius ways we maximized our drop zone and entryway space (also a mud room!) by clicking HERE!
Or if you're looking to get organized in other rooms, you'll want to see
PS: To see all our house projects, click HERE!