I have two clients right now who we're doing large faux olive trees for.
The problem is that even with these gorgeous trees, the standard "pots" they come in are unbalanced. And so I've been finding good options for planters and thought I'd share them with you so you can create your own sunny Mediterranean feel in that room you've been eyeing!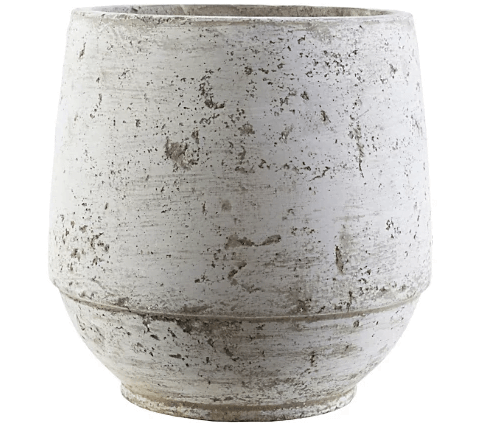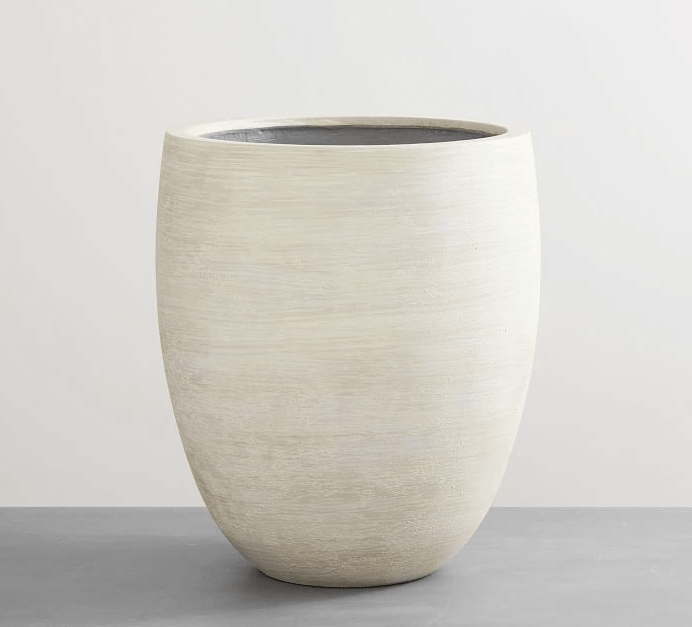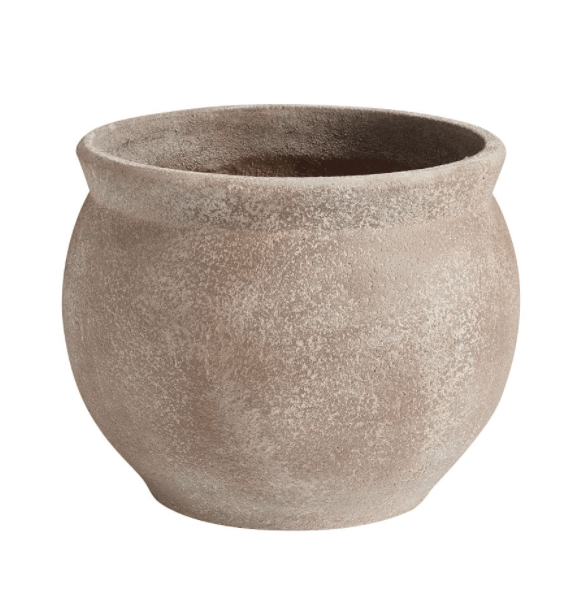 This one is 19.5″ tall and will fit pretty much any faux olive tree's smaller pot inside!
Brass Planter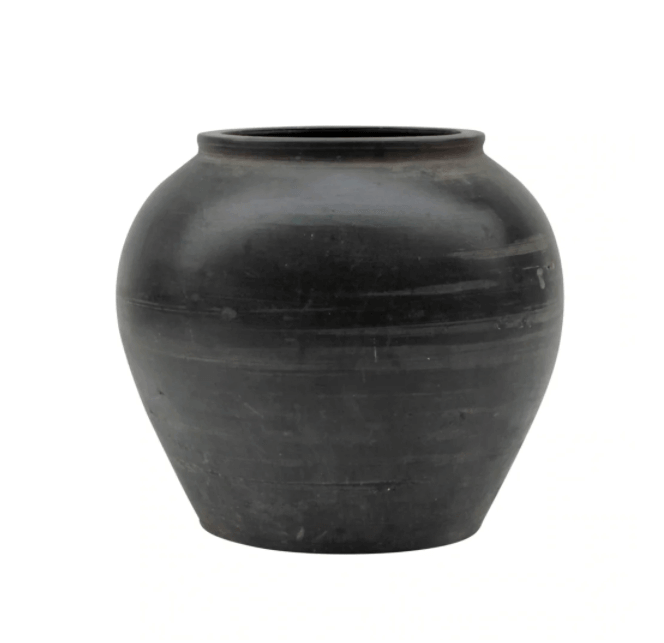 THIS ONE IS MY FAVORITE RIGHT NOW! I just love the shape…and with an olive tree? MWAH!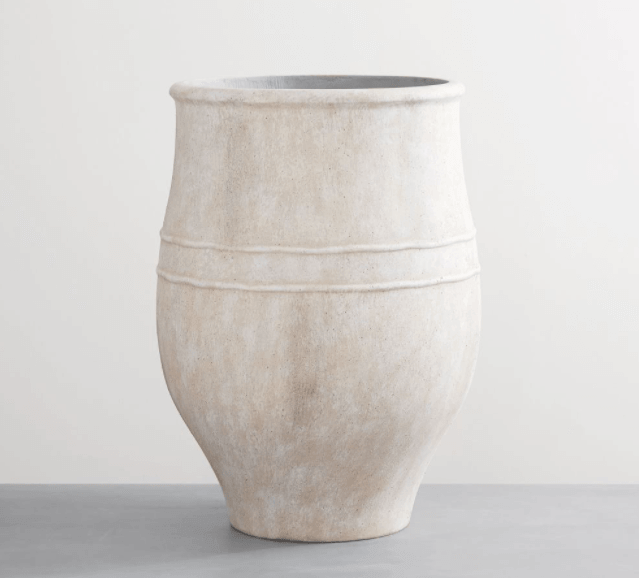 Anything that looks like it might have been used to carry or hold water in the Mediterranean will look MONEY with your olive tree!
Like this next one too…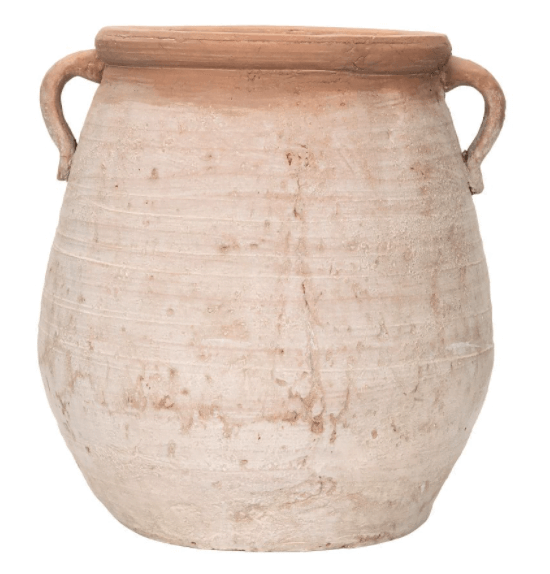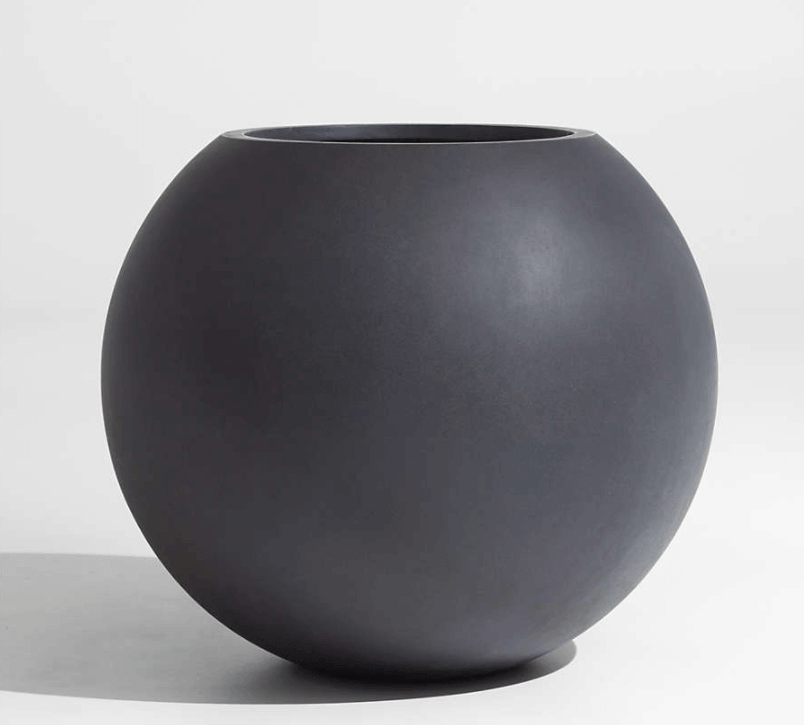 For a more minimalist look, I love this sphere planter. (Also comes in Light Grey & White.)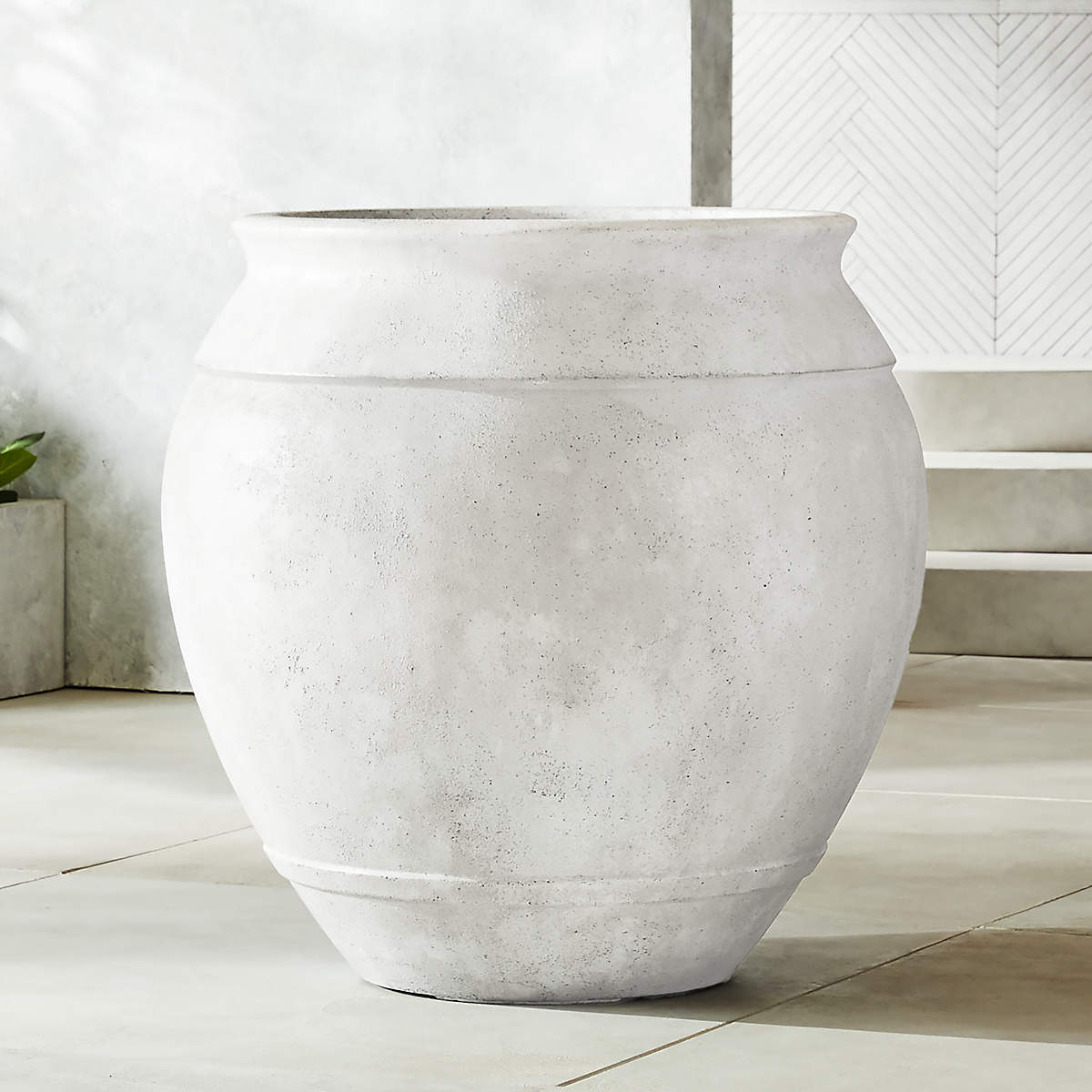 White XXL Planter (also comes in a gorgeous charcoal color!)
Faux Stone Planter (also comes in Black Slate for a different look! depends on your room & other furniture!).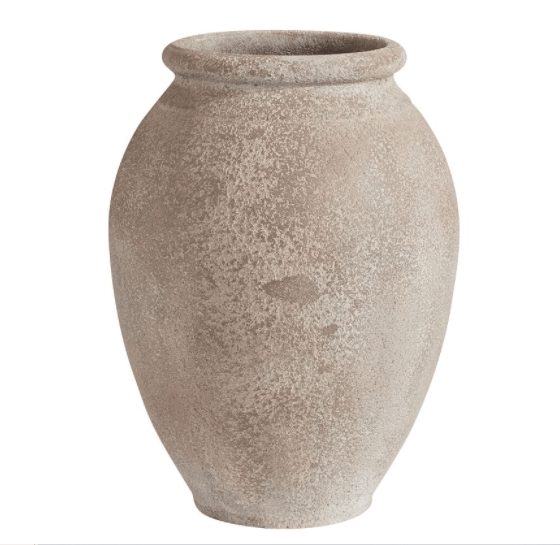 Tall Planter in Sand
To give your olive tree extra height, go with a tall planter. Love this one. (Just build it up inside to hold the interior pot.)