Do you paint walls before or after you move into a place? Do you do the work yourselves or hire that work out?
In our first house, we did all the painting ourselves before moving in. That took us a lot of time, but we did save money.
(That was also 14 years years ago when we were a bit younger and zippier, sans children.)
When we lived in New Zealand, we were just renting, or "flatting," so fussing about painting our walls was just not an option.
This time, however, we both wanted and NEEDED to get some of the paint colors from before upstairs and downstairs painted. And, having
recently moved countries
then moved states (all our stuff from our first house was in a rental unit 1,000 miles away from our new home)
and having a 5-month-old baby,
we decided to hire out the painting work.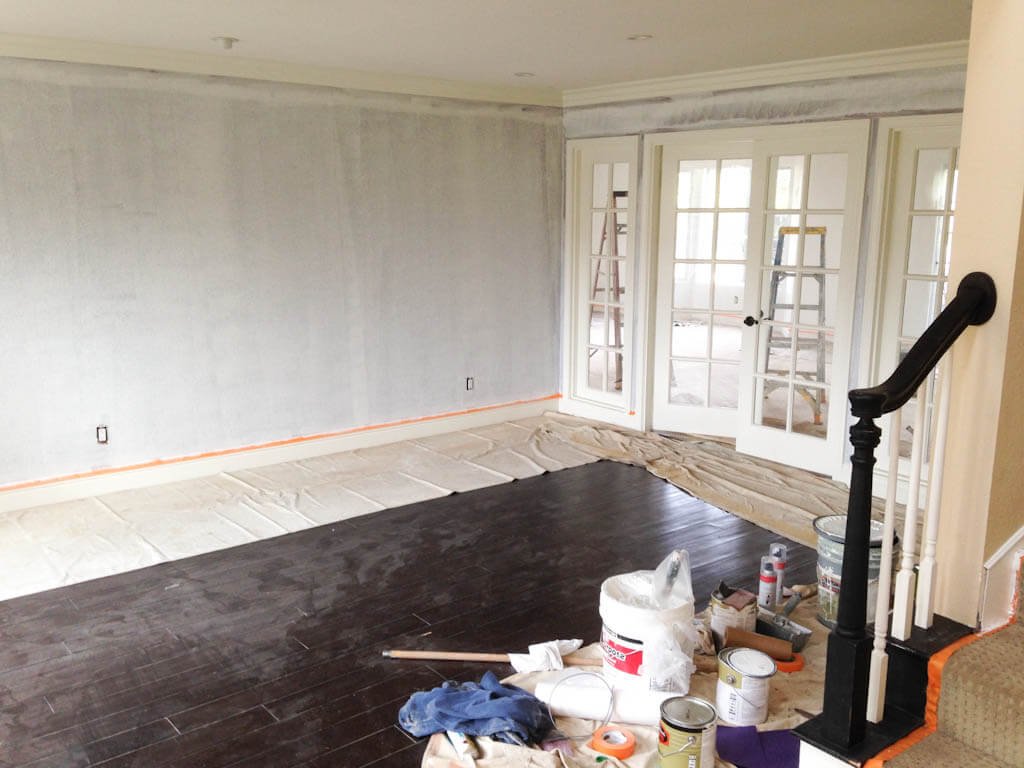 Let me tell you, it was money well-spent.
Whether you do the painting yourself or hire it out, we highly recommend doing it BEFORE YOU MOVE IN! (And before you do any work on the floors, because it's great not worrying about paint dripping on anything you're going to rip out anyways.)
There's no furniture to move or cover, you can put ladders anywhere easily, and it makes move-in so much easier.
For example, you can see here our California house is looking so much better already, just having the prior owners out and getting all those paint colors covered.
BEFORE:
DURING: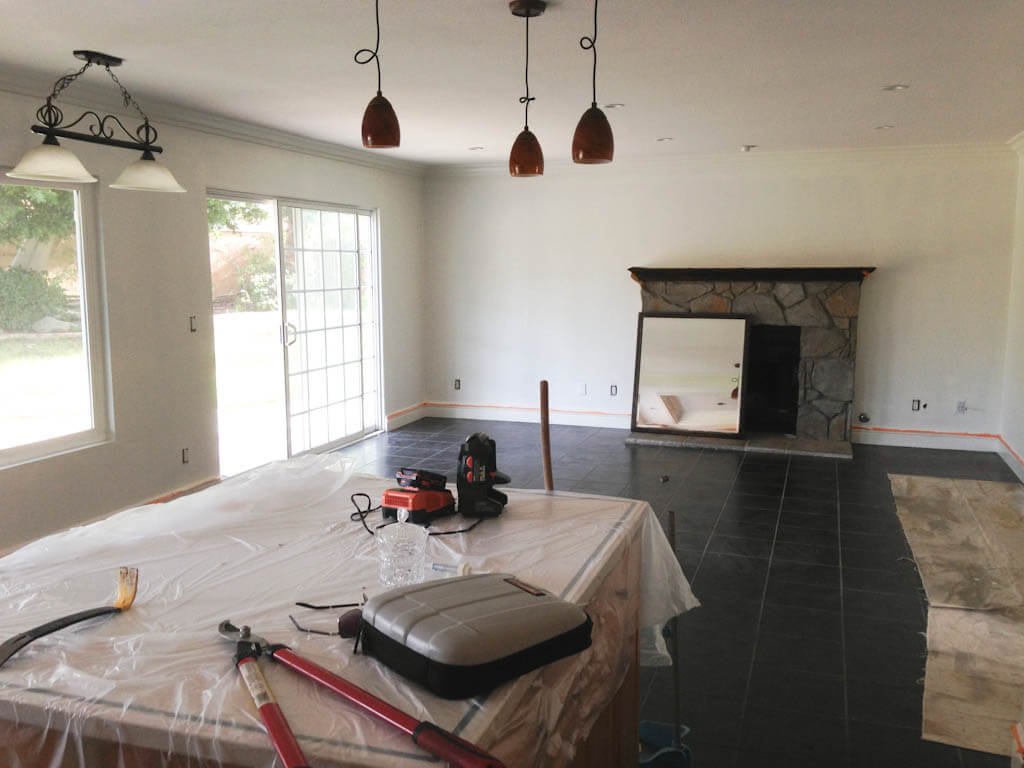 Don't worry, Matt was notified that I needed those hanging lights out ASAP in order for me to be physically able to focus in the kitchen. Nothing distracts Jess like ugly! This is nothing new, as you may remember from our first house, when we ended up designing and making our own lighting fixtures in the two dining areas there.
For our paint color, we went with the ever-trusty Benjamin Moore "Swiss Coffee." It has just the right amount of warm tones and cool tones to be a good neutral without being too BRIGHT WHITE IN YOUR FACE, if you know what I mean.
(The only downside of that color is that simply hearing the name "Swiss Coffee" reminds me of being in central Europe, drinking coffee in a cafe and just hanging out. Which I'd always like to be doing because, well, I guess I already explained a bit already about why I love different countries.)
I am so, so glad this blue paint is disappearing into the night.
BEFORE:
DURING: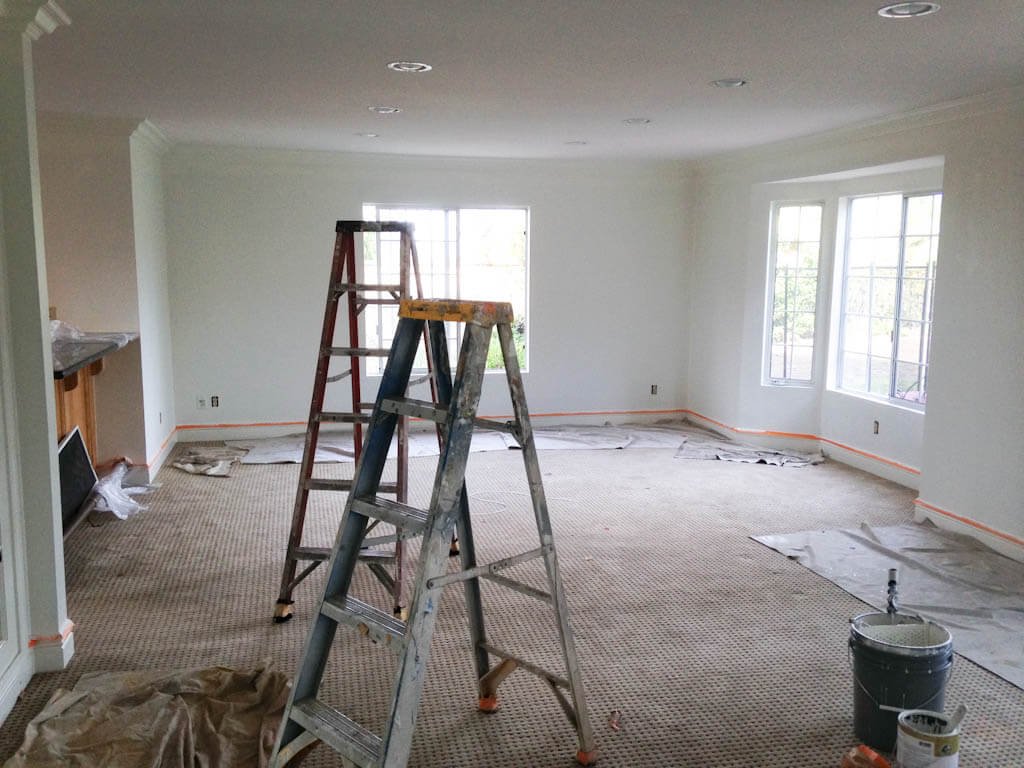 ---
The salmon pink colors in the kitchen are also disappearing and making everything look so much cleaner.
BEFORE: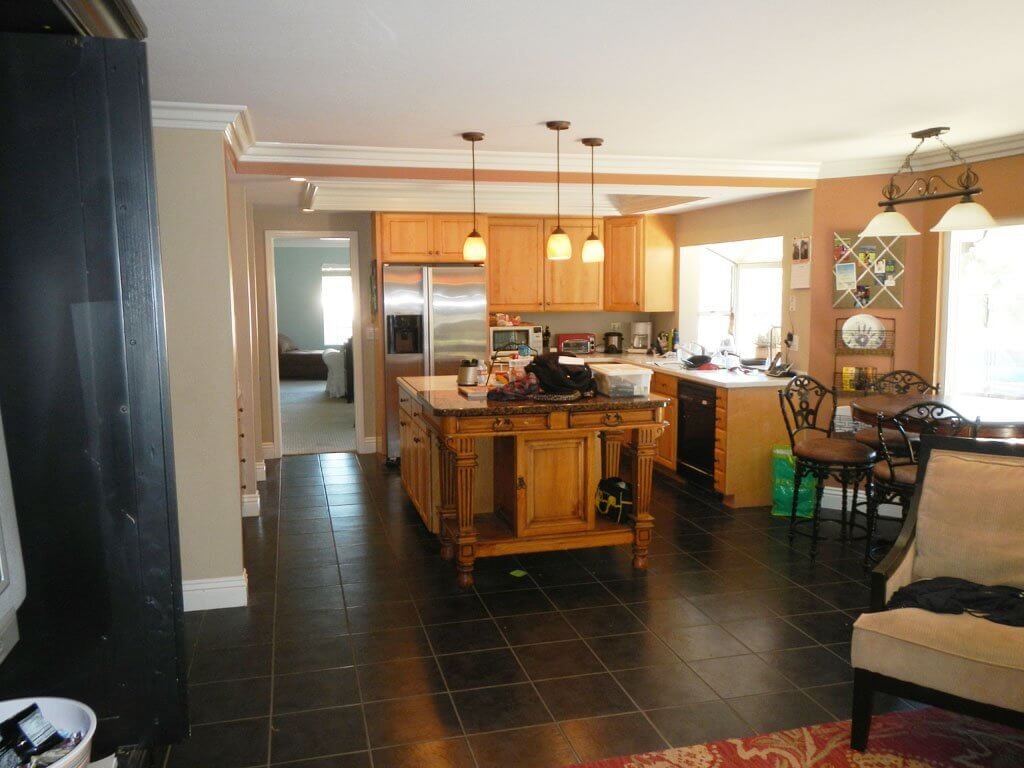 DURING:
It's definitely looking more and more cleaned up around here.
This salmon-colored wall is also gone. Hip hop hooray! Ho! Hay! Ho!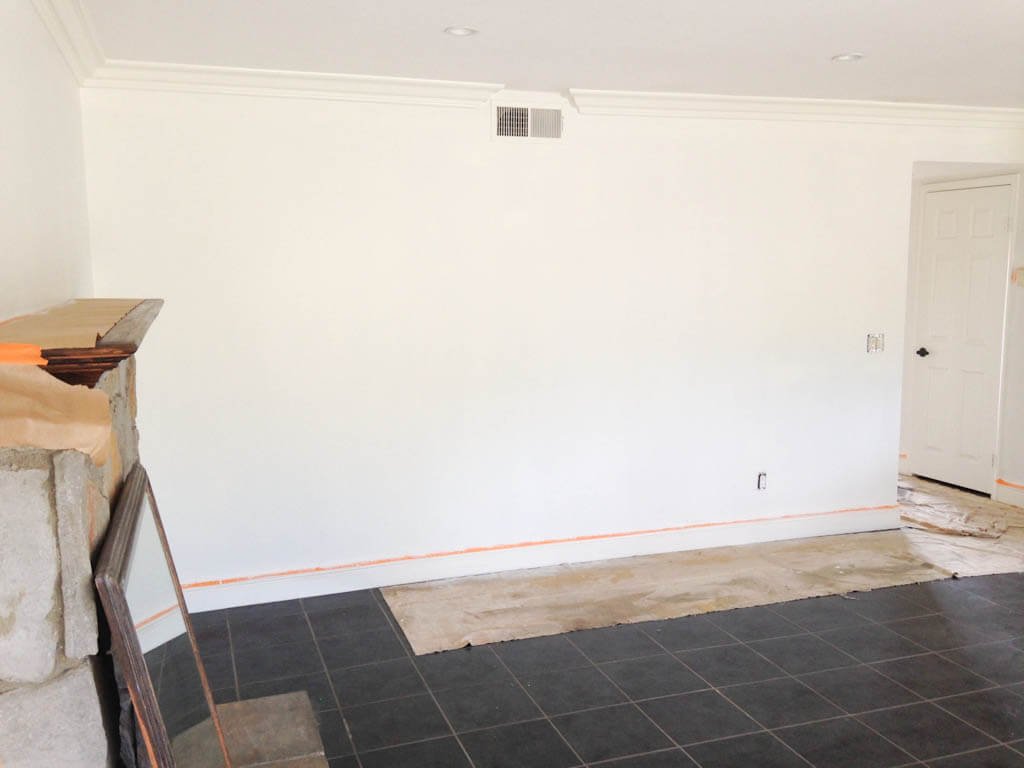 I have lived in enough places with blue walls for one lifetime. (What is it with us buying homes from people who paint so many rooms blue?)
It's a deep and lasting pleasure to see all these rooms calmed and quieted by Swiss Coffee.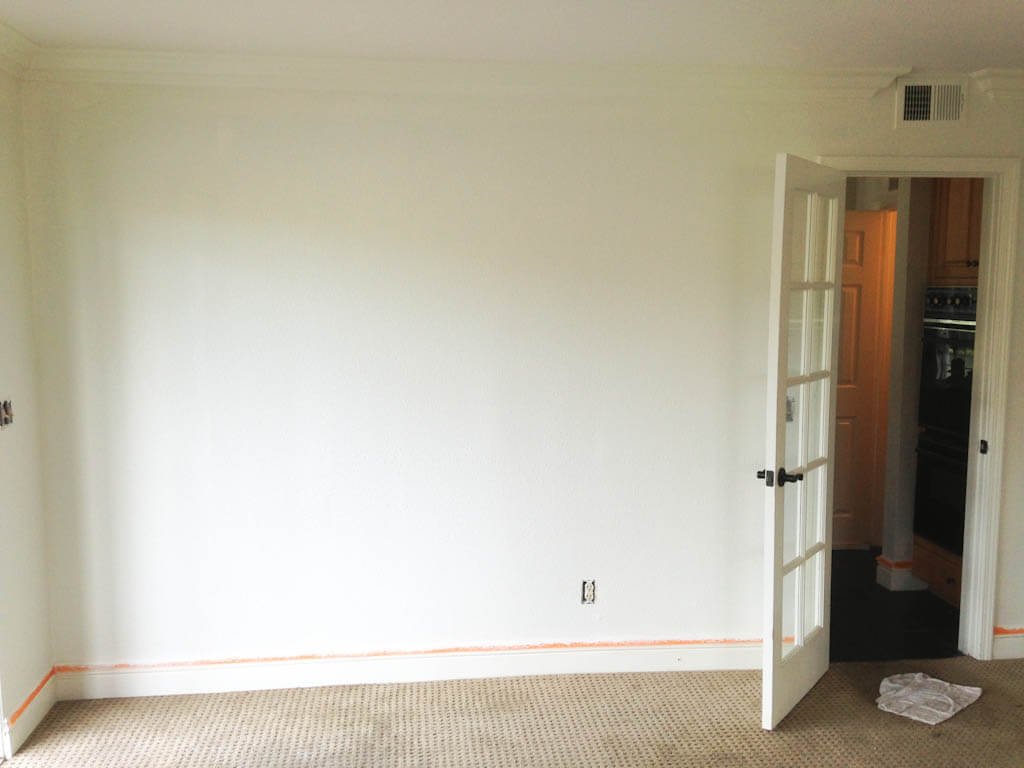 Even the French doors look more refined with everything around them repainted.
Upstairs in the master, some major paint-overs will be happening. (singsong voice) IT'S GONNA LOOK AWWWWWWWWWWESOME!!!!!!!!!!!!!
---
If you missed the "Before" shots of this house as it looked when we bought it, you can catch those here: A (Before) Tour of our Servantless Downstairs and A Private Upstairs (Before) Tour.
Next, see how each room looks now HERE!