When we first got married, we made it a goal to save up all our vacation time each year and go on one big international trip. At least one per year, for 3-4 weeks.
(We were both working full time, had no kids, and saving for each trip was a priority for us over spending on other things.)
The first year, it was Fiji. Second year, we meandered through several of our favorite countries in Europe. The following year found us in Bolivia and hiking the Inca Trail in Peru. The fourth year it was Israel, Jordan, and Egypt. The fifth year, it was New Zealand for most of the time, ending with eastern to southern Australia.
---
MOVING TO NEW ZEALAND:
Our First Trip to New Zealand
During our travel through New Zealand, we fell in love with it.
I don't know how to explain this; we just felt like we "fit" there. I'd already lived in four different countries before getting married; it wasn't like I was a newbie to admiring international locales and cultures.
But something was different here. For us. I don't know how to explain it.
So much so that when we came back from our trip, for the next two years it became a joke that we belonged in New Zealand and should drop everything and move there. (Little did I realize at the time that the thought of actually doing that was a little scary for my husband, who for almost 30 years had lived within the same 50-mile radius.)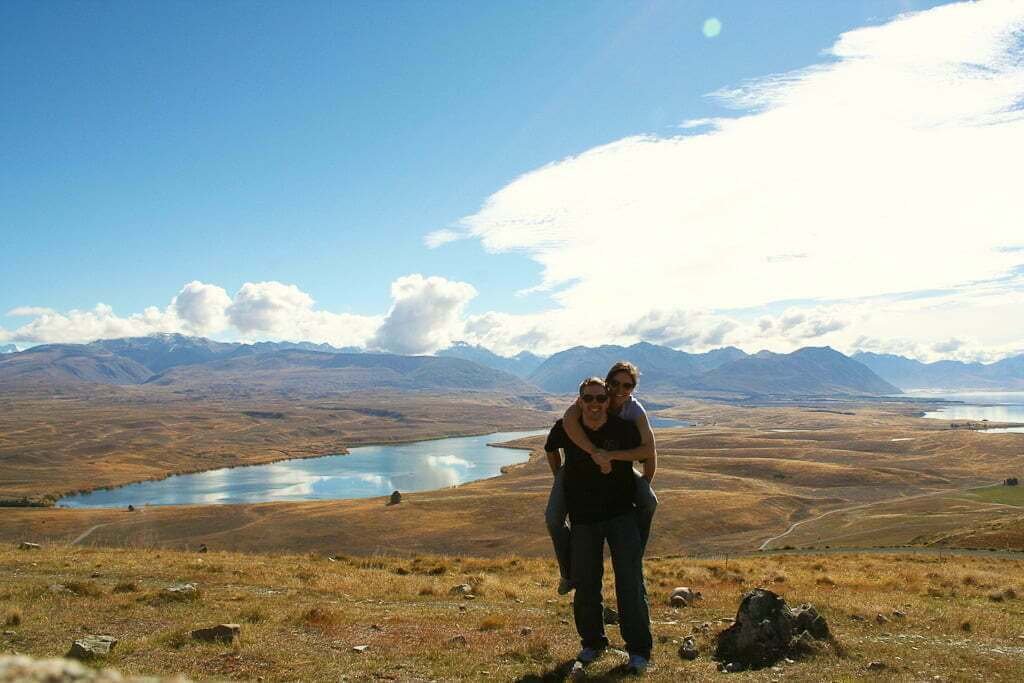 MOVING TO NEW ZEALAND:
Our Situation at the Time
For me, I looooooooooved living in other countries. (And I still do.) I thrive on it! Talk about creating energy—THAT does it for me.
I love how everything is different.
Waking up somewhere and knowing I'm in X place and it's thousands of miles from Y place? Yes, please.
I like it when I can spend months or years figuring out a new routine in the new country.
I love the nuances of different languages and cultures and schedules and way of doing things. (Let's not even mention all the foods. I'm already hungry.)
I actually CRIED when we bought our first house. Why? I think you could hear, amidst my sobs, comments like "it's so permanent" and "we'll never live anywhere interesting again" and "I don't want to die here!"
So, moving to another country—even after buying our house—was always on my radar. Always.
Other personal factors were at play. We were living too close to my parents for our liking. It was not a healthy situation. This was constantly an invisible force darkening our life there, although neither of us fully realized the extent of it at the time. (Can't beat 20/20 vision!)
Two things going especially well for us in Portland were our jobs. Those could arguably have kept us there. We were both making incredibly good salaries and enjoyed what we were doing. (I mention that only to show how much more valuable the move to New Zealand was to us than money.)
---
MOVING TO NEW ZEALAND:
How it Happened
One night, we were cooking dinner together, had poured a couple glasses of wine, and were talking about life. I cheerfully said, "Let's see what it would take to move to New Zealand!" I sat down at the computer with my glass of wine and quickly found out that Matt's job was one of their "skilled work shortages." We could get a work visa for him!
The next few months unfolded so fast, you could barely see it. Matt got in with a NZ recruiter who had him interview for a couple jobs immediately. One sounded particularly interesting and seemed to be a great fit for him, and they said yes to his salary requirements. (From our research, we had to guess just about what we'd be comfortable with living in NZ, because they paid so much less than they pay in Australia or the US.)
---
MOVING TO NEW ZEALAND:
To Rip or not to Rip
Now the question was: how fast to move? We could put it off for a few months and draw out everything involved in an international move, or we could rip the Band-Aid off, as we put it. We could get everything done sooner and move on and get settled there faster.
Yep, we decided to do that. We're Rip The Band-Aid Off kinda people.
Needless to say, most people were shocked. Whether they were actually surprised we were moving countries (I didn't think that was too shocking…they should have seen it coming if they knew me!), or if they were just shocked at how fast we were doing it (I'm more prone to believe that), there were strong emotions about our move.
Mostly from me. I was exciiiiiiiiiiiiiiiiiiiiiiiiiiiiiiiiiiiiiiiiiiiiiited!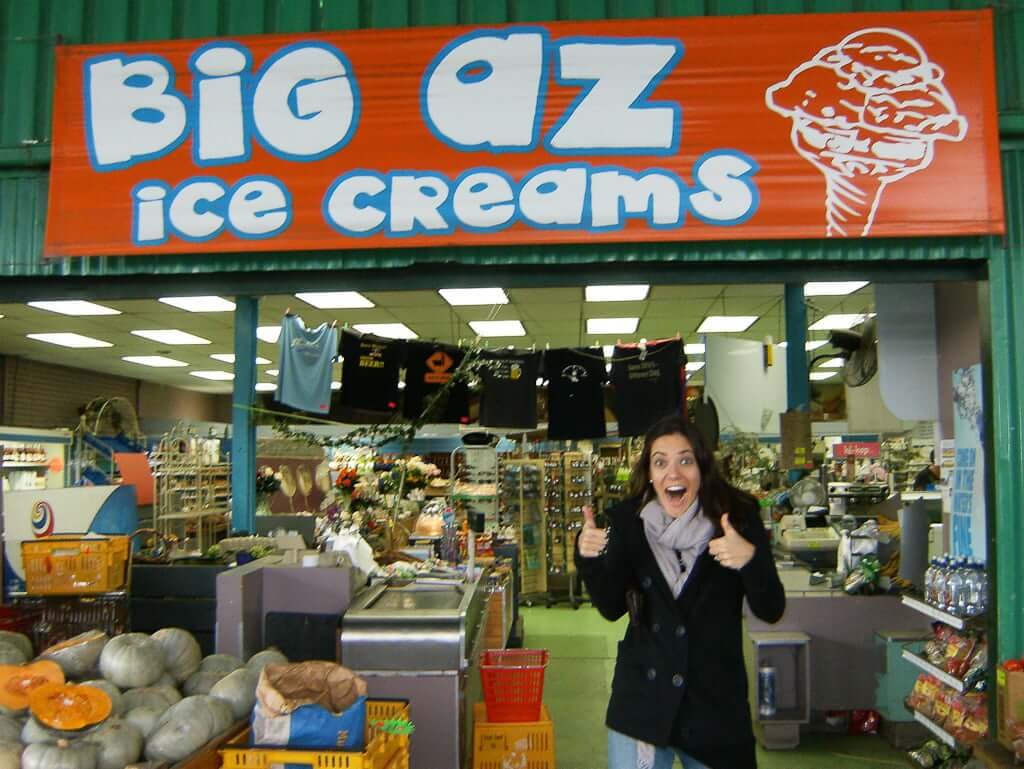 (I also used to get reeeeeeally excited about ice cream. This was before I stopped eating dairy and changed my life but THAT, my friend, is another crazy story!)
---
MOVING TO NEW ZEALAND:
Leaving the United States
Here's my attempt to summarize how we wrapped everything up stateside in the ripping span of just four weeks:
Matt accepted the job offer and settled on a start date.
We hired a property management company to rent out our house, and started getting the house ready for showings.
The first people who came wanted to rent it, so we had renters.
We had to break the news to everyone we knew, and there were a plethora of mixed reactions. (We chose to focus on all the supportive ones! It was SUCH a good thing for us!)
Matt and I each gave our notices at our jobs.
We rented a local storage unit and packed up all the furniture you see in this house.
Matt and I packed a few suitcases of clothing and essentials to take with us to New Zealand.
Everything else that couldn't fit in our moving bags was boxed up and added to the storage unit.
We got on a plane and flew to New Zealand and slept the best we've ever slept on a plane. (GETTING OUT OF THE U.S. WAS EXHAUSTING!)
---
MOVING TO NEW ZEALAND:
Arriving in New Zealand
We arrived in the Auckland airport with our little suitcases, rented a car, and drove to our new town. We'd arranged to stay in a little BnB for a week while we started arranging our new life.
There, we started the process of finding a place to live and buying a more permanent car.
We found our first flat fairly quickly, but it took us months to figure out the car.
---
MOVING TO NEW ZEALAND:
Buying a Car
We'd original been looking for something tiny. We were just two people and we figured it would get better gas mileage (I mean, petrol mileage!).
After a month or two of living in New Zealand, either walking or renting cars, we ended up finding our used car. But it was bigger and a little pricier than what we thought we wanted. Why? By that point we knew and trusted the guy who was selling it.
And you know what? WE LOVED THIS CAR! What luck that we got something bigger, because we ended up hauling SO MUCH STUFF AROUND IN THE BACK OF THIS. We once fit part of a new sectional couch in the back of it to avoid paying for delivery service. (It hung out of the back quite a bit, but we made it.)
It also was great for when we had friends come visit us in New Zealand, because two adults could comfortably fit in the back, and the four of us could have a grand ol' time on those windy NZ roads.
And when we took our visitors road tripping to our favorite spots, there was plenty of room for bags, food, and my espresso machine. (Oh yes, I travel with my espresso machine if we're driving somewhere longer than a few days. It's not weird; it's BRILLIANT. Trust me.)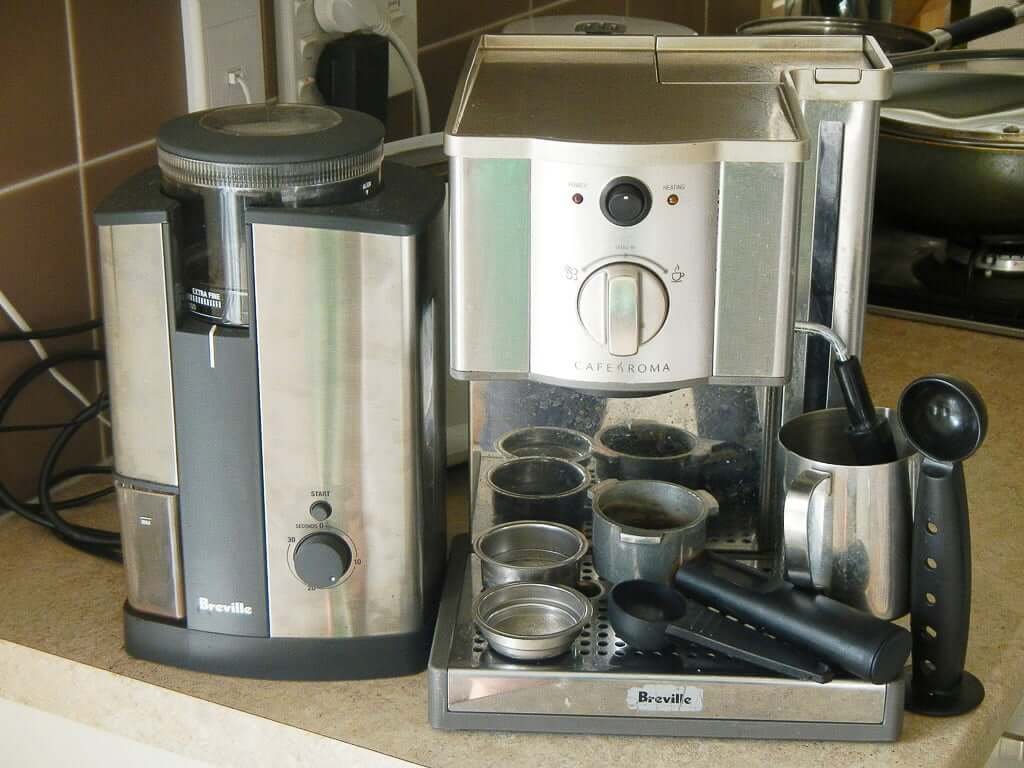 ---
MOVING TO NEW ZEALAND:
The "Right" Side of the Road
Easily and quickly, we got used to driving on "the other" side of the road.
Even when we'd watch American movies showing cars driving to the right on the roads, I'd get a sudden jolt of adrenaline and grab Matt's arm: "THEY'RE ON THE WRONG SIDE OF THE ROAD! THEY'RE GOING TO CRASH HEAD-ON INTO ANOTHER CAR! AHHHhhhhhhh….oh wait. That's right. They're in America. Nevermind. They're cool…it's cool…I'm cool."
Oh, sweet Wingroad. You were so good to us.
---
To see more "behind the scenes" of our wild moving adventure, we've shared fun little tours of each of the places we lived in New Zealand:
And while you're at it, check out all the fun DIY projects we challenged ourselves with while living in New Zealand!