Looking for bathroom inspiration, organization & storage hacks, money-saving tips & DIYs, or any other details on our bathroom remodel? You're in the right place!
Our bathroom remodel turned out looking luxe! (I was almost tempted to entitle this "Luxe for Less" but used my self-control!😆)
Below, we're sharing our master bathroom layout, costs, designs, DIYs, master bathroom remodel Before and Afters, plus tips and other bathroom remodel ideas!
Click below to see:
#1: Why we ripped out our small shower (along with floor plans showing our bathroom Before & After).
#2: How we got our high-end floor tile for (almost) free!
#3: Cozying up our walls with wainscoting.
#4: How changing our tub made our bathroom bigger!
#5: Grout free at last! (Fashioning our solid surface shower.)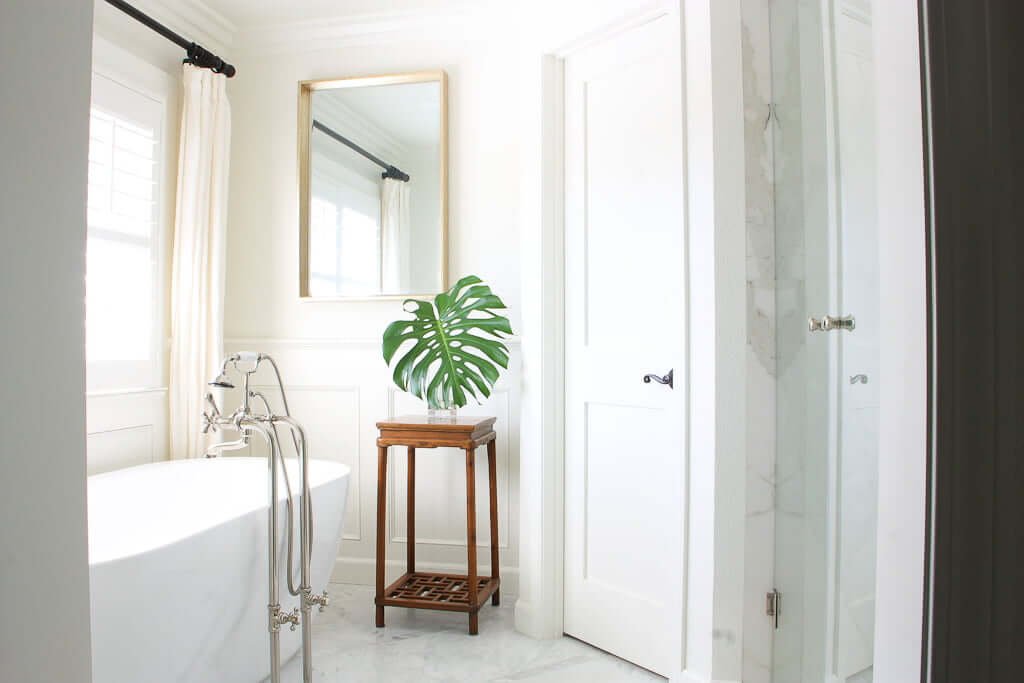 #6: What we used for our non-slip shower floor tile.
#7: The 5 strategic steps to DIYing our wood vanity!
#8: The 11 must-have elements to our double sink vanity!
#9: Slab shower walls: the genius hack no one tells you about.
#10: Porcelain shower shelf: Is corner or inset smartest?
#11: The 7 Must-haves for your shower!
To see all our house projects, click HERE!