When we were making decisions on our emergency kitchen remodel (yes, it was 100% UNPLANNED and the story is HERE!), having a gorgeous, large bridge-style faucet was the "in" thing.
However, I consciously chose to say no to that trend, however hard it was, in order to go with something highly functional, while maybe not quite as stunning (yet still beautiful)!
Sometimes the most beauty is IN the function!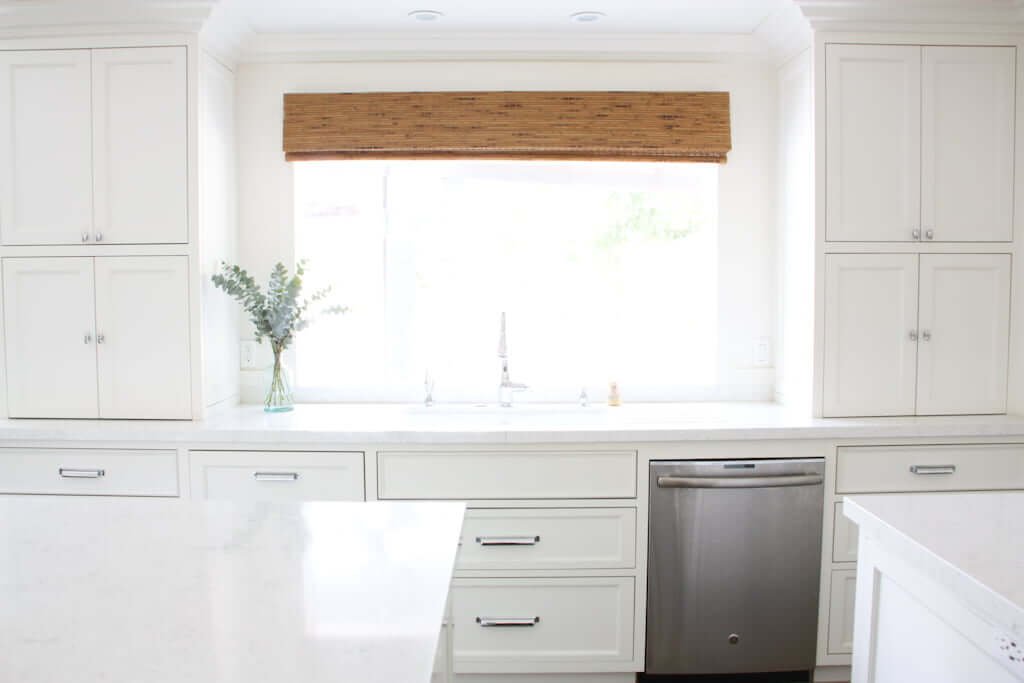 We decided to go with our touch-free faucet for 2 reasons (that rhyme, which makes them even better!🤣):
#1: Avoids grime!
No touch = no transferring bacteria onto your faucet. This was especially something I wanted if I was handling raw meat, or maybe got some uncooked eggs on my hands while cracking them…you can fill in your own "potentially problematic" food bacteria potential here based on what you cook!
#2: Saves time!
Boo-yah! You don't have to wipe down the handles and the faucets if you're not touching them!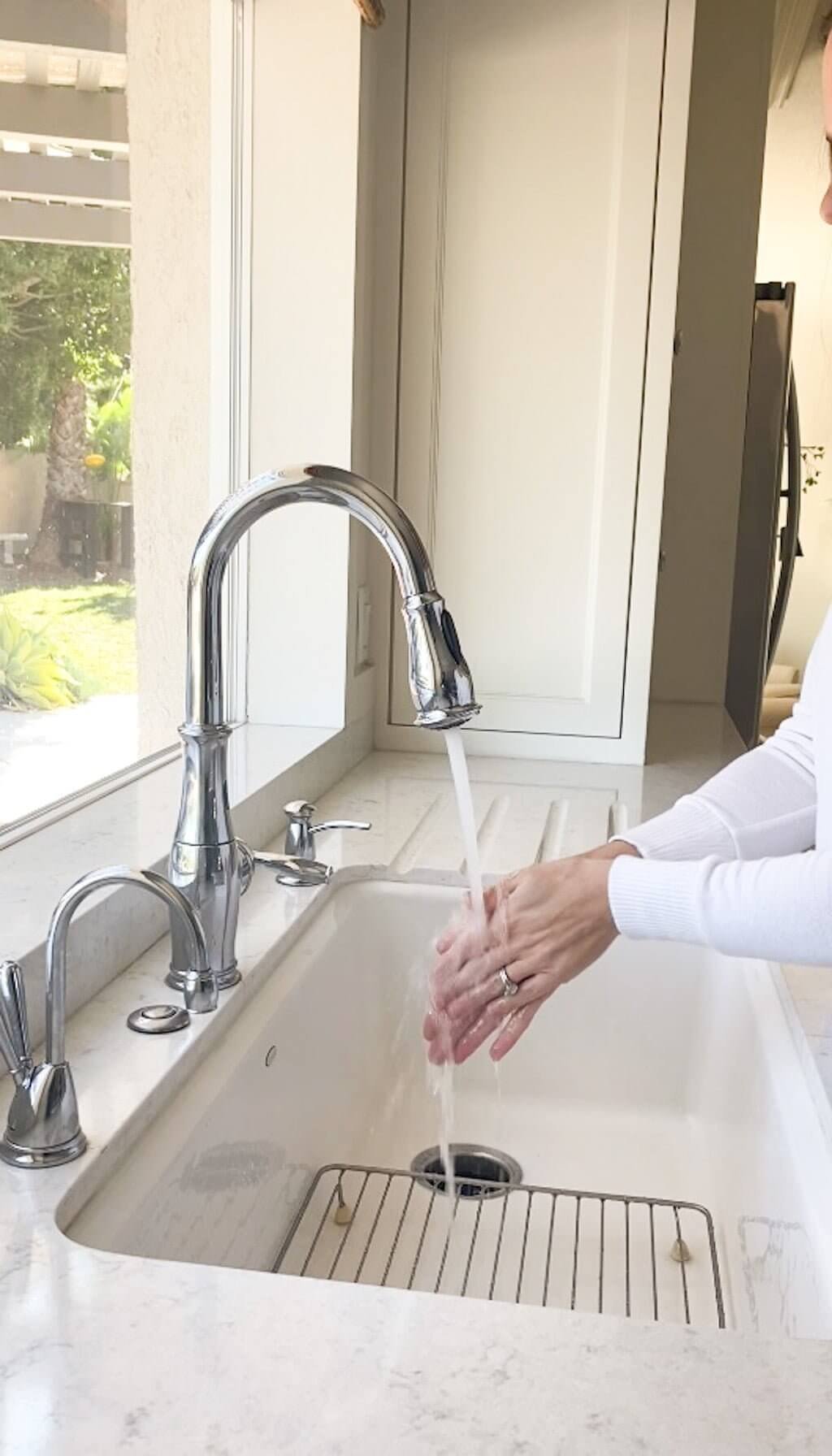 Need immediate kitchen help? Get our Kitchen Design Bundle!👈
BONUS REASON #3: Saves Water!
You can see our touch-free faucet in action HERE!
The other thing I think is WONDERFUL about this touchless motion sensor faucet is that it doesn't have to stay touch-free. If you just hold your hand above the top sensor or in front of the lower sensor for 5 seconds, it turns it on/off! So you can go back to using the handle if you ever want to…love that flexibility for different tasks!
So efficient!
Our exact model is sold out but here's one that looks even better! Voice-controlled?! How fancy is that!?! IT'S LIKE WE'RE LIVING IN THE FUTURE!!!!!!!!!!!!!😂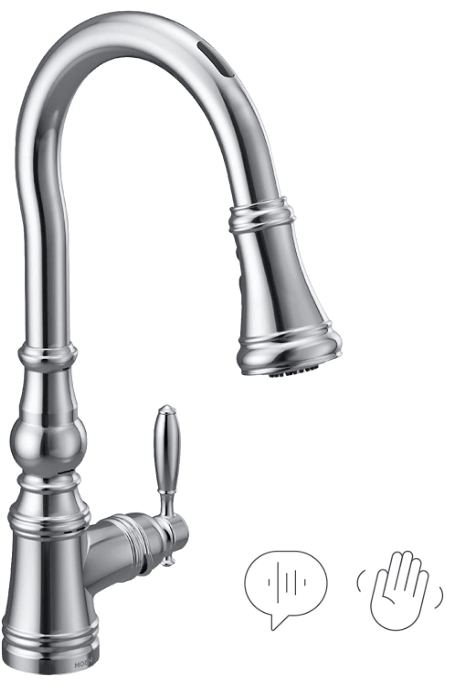 smart touchless kitchen faucet
Here's a quick video we made showing it in live action, with a treat for your ears as well! 🙂
Next, you'll want to check out The Complete List of all our kitchen organization, storage, & design posts!
➜ Our complete list of every single home project is viewable HERE!