Now that we're selling our big California house, I can finally share with you guys a glimpse of the internal images and designs floating in my head for a more modern beach house!
From modern beach house décor to modern beach house design, I've got visions for days! 😂💃
MODERN BEACH HOUSE
Tell Me You're In a Beach House Without Telling Me…
What you will not find in this post is any "beach house decor" like framed octopuses or star fish, paddles mounted on the walls, or those glass buoy balls with netting. No sailor paraphernelia, anchors, or ship's wheels. No mermaid-themes. And absolutely, positively NO wooden and/or hanging signs with arrows telling you where the beach is.
There's nothing wrong with those things; you just won't see them in anywhere I live. So if you're wanting that, proceed with caution because you have been warned.😉
I like the subtlety of a modern beach house "feel" without overtly announcing "WE ARE AT THE BEACH IN CASE YOU HADN'T NOTICED WHEN YOU DROVE HERE!"
Like this: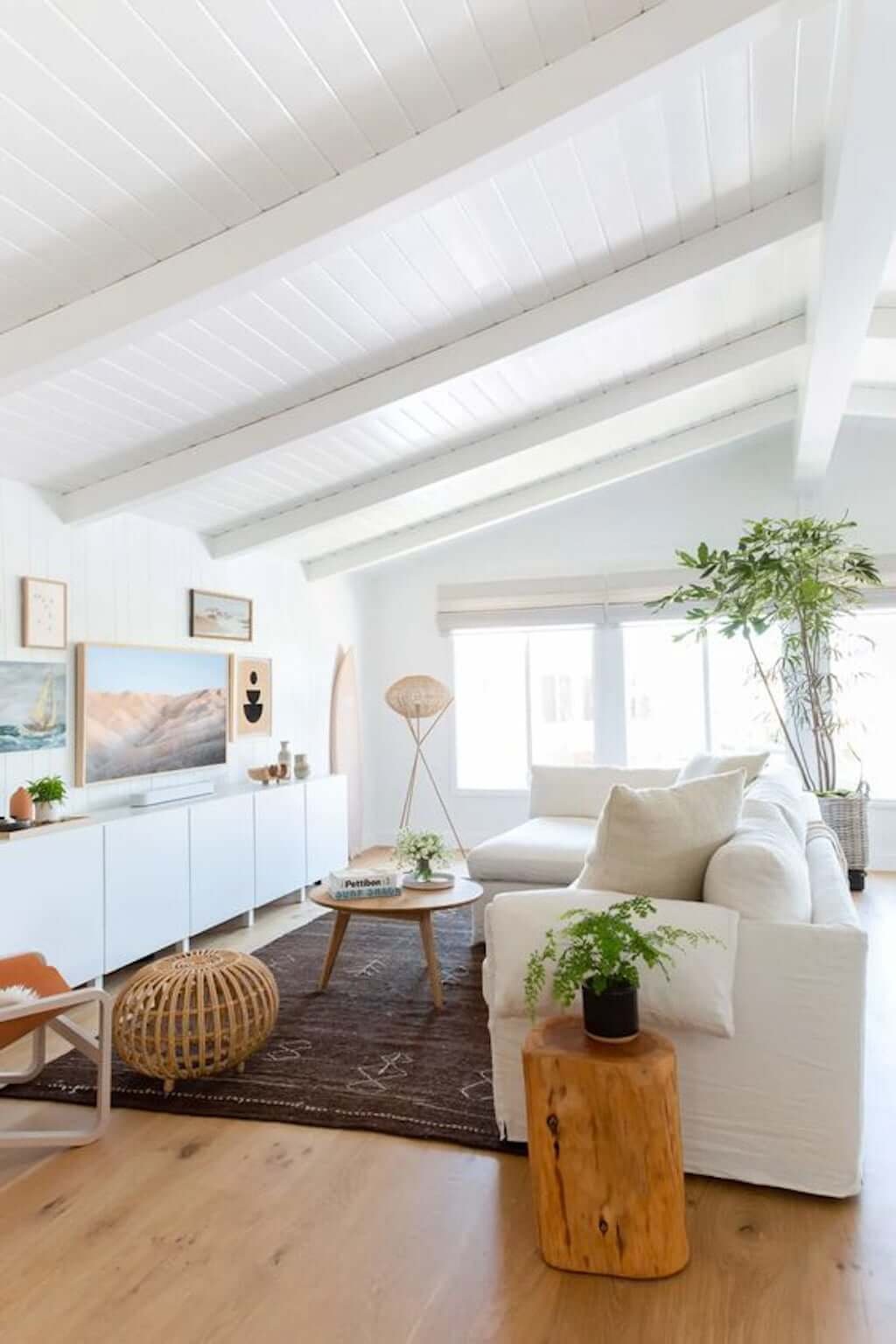 Or this: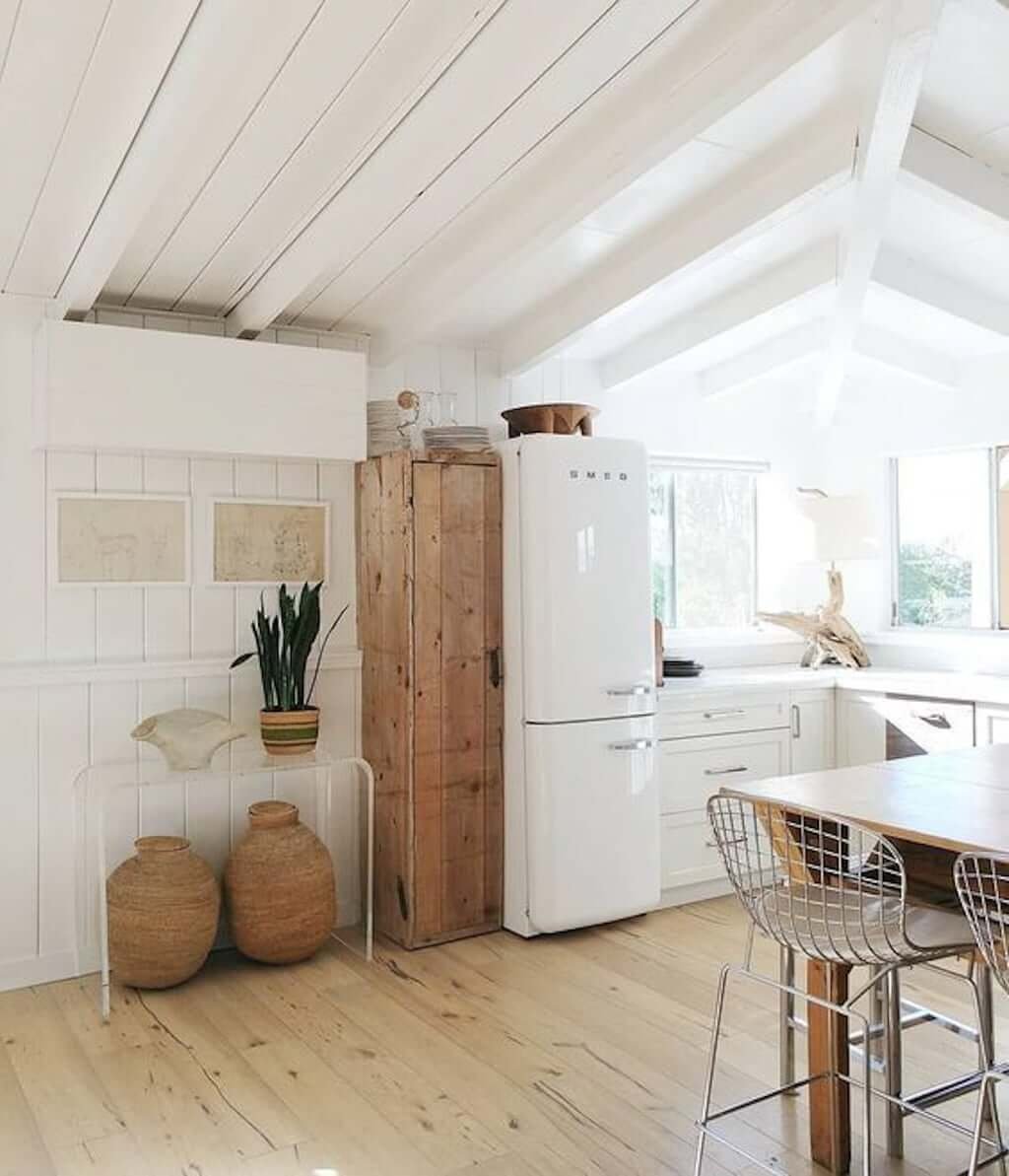 I know, I know…it's not the massive kitchen we had in "The Big House."
AND I LIKE THAT ABOUT IT! 🙂
It's different. It's smaller. It feels more like "us" at this phase in our lives.
Maybe one day we'll have a bigger kitchen again; maybe we won't. Time will tell! This is all part of the adventure!
AREN'T YOU EXCITED?!?!?!?! 🙂 🙂 🙂
Because I'M excited! I LIKE not knowing what kitchens are in my future! I like not knowing what kitchen I'll be making my last piece of toast in before I die, you know what I mean?
If you don't know what I mean, that's okay–we need all of us types to make the world go 'round. I'm glad you're here wherever you land in your kitchen preferences. 😂
MODERN BEACH HOUSE DECOR
When It Comes to Décor, Less Is More!
If you've followed us for any length of time, you've probably heard me repeat "Less is more." And if you thought we had "less" in The Big House, wait until I renovate a beach house!😂🤣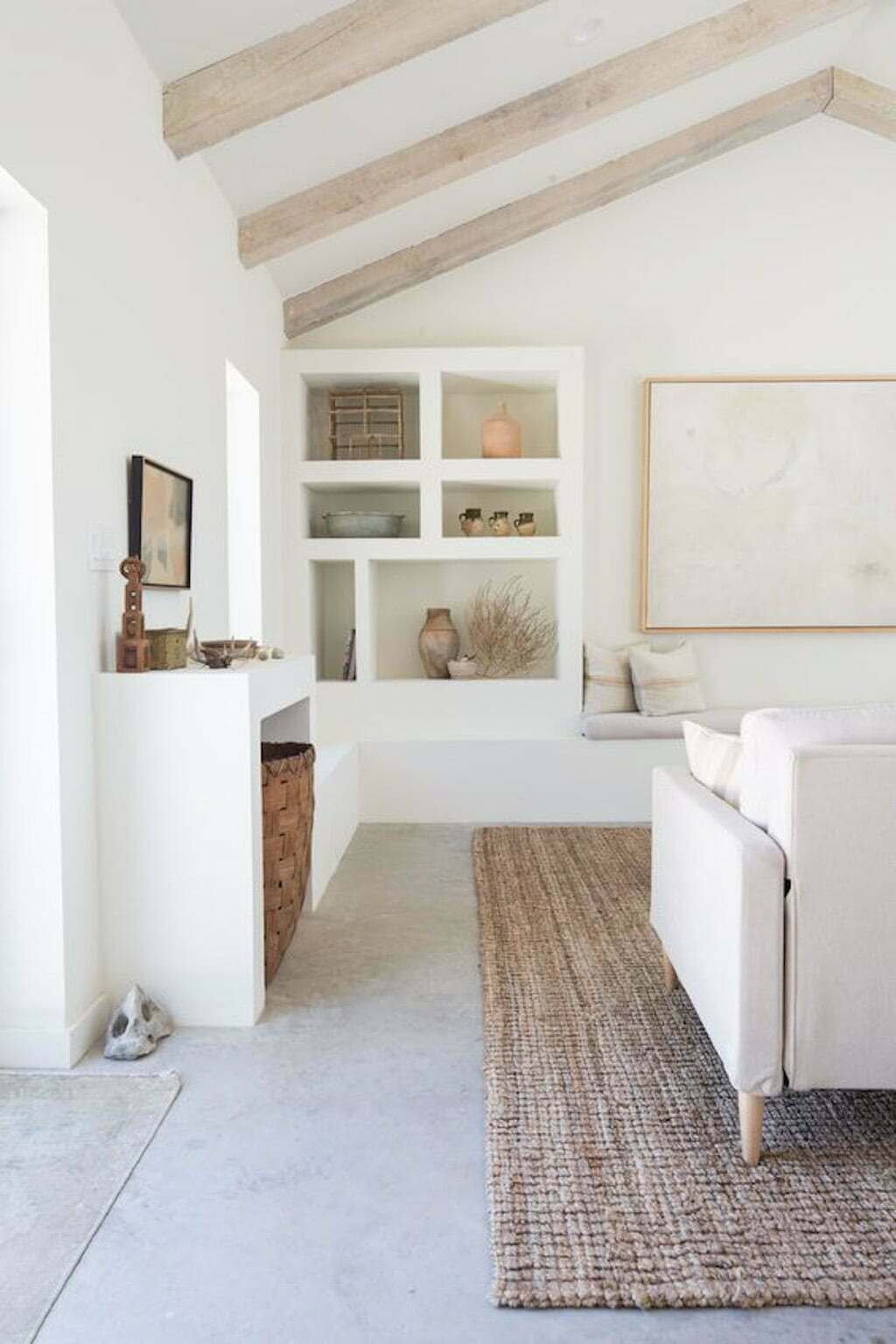 MODERN BEACH HOUSE INTERIORS
Kitchens, Oh Kitchens!
I'll have to do another post (or a series of posts!) about my plans for the future beach house kitchen.
SO.
MANY.
IDEAS.
For now, I'll just share a few simple peeks. Such as, I'm not opposed to shirking our double islands for an eat-in kitchen…love the casual feel these give.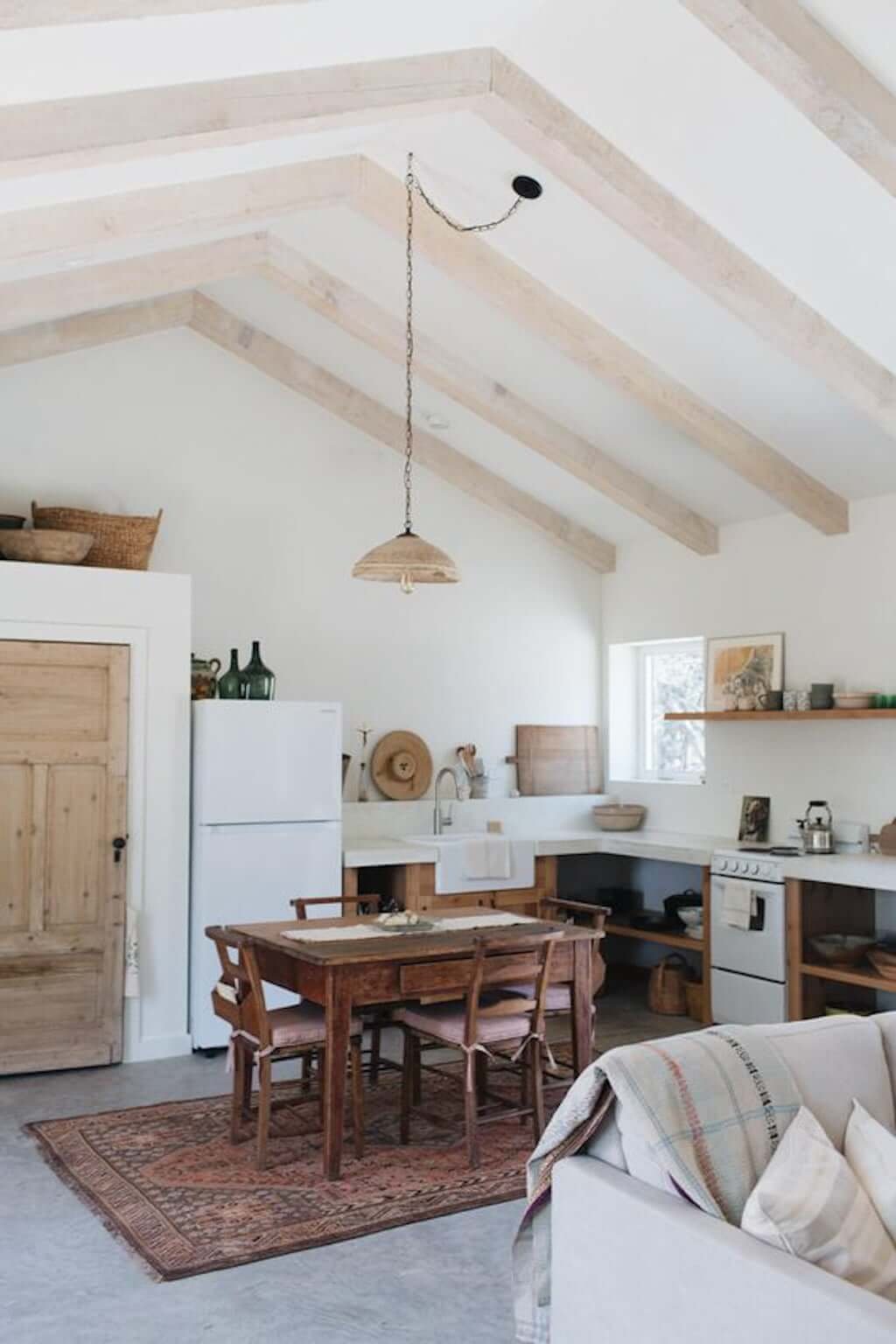 For the kitchen, will we go…
#1: Beachy casual?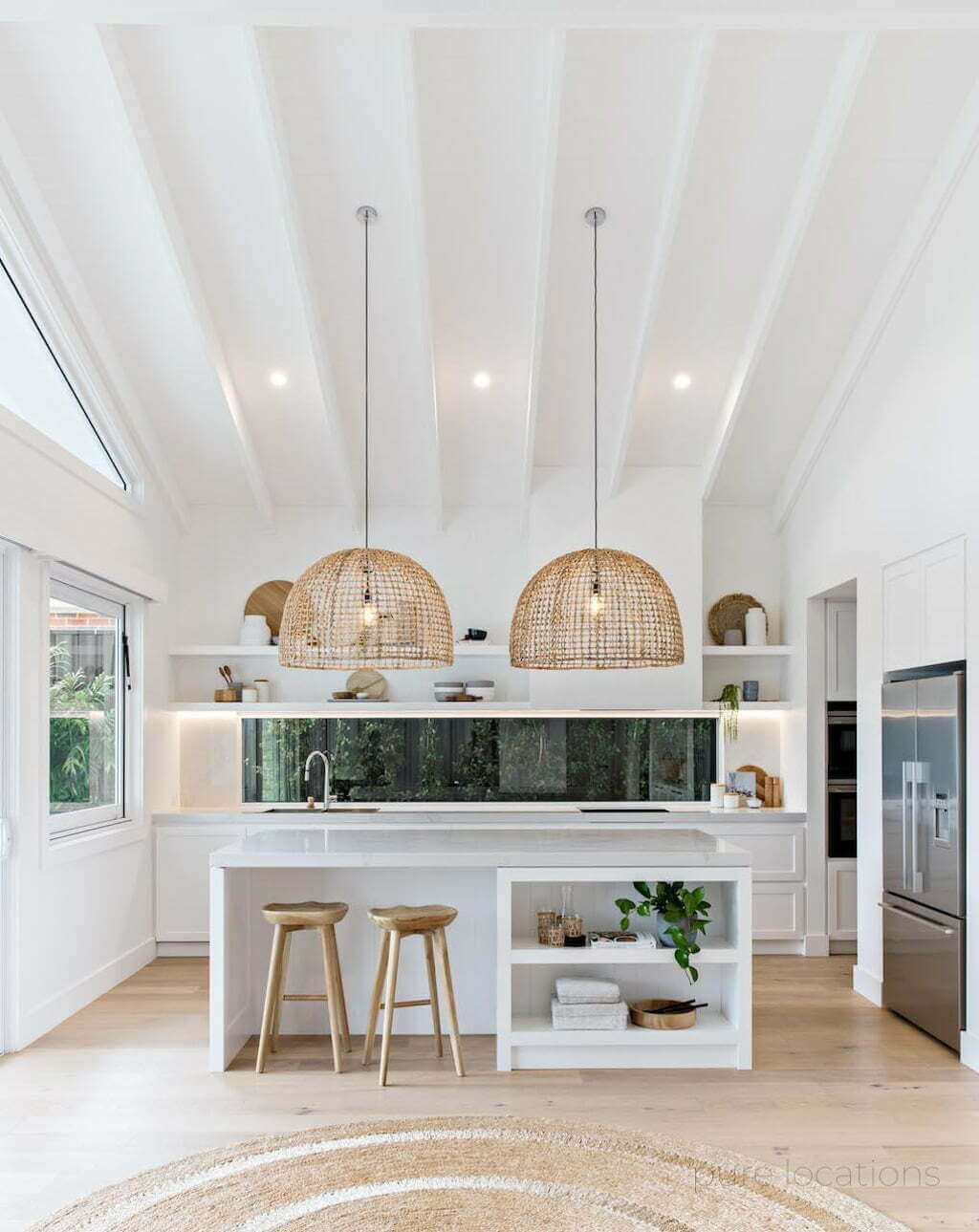 #2: Darker woods?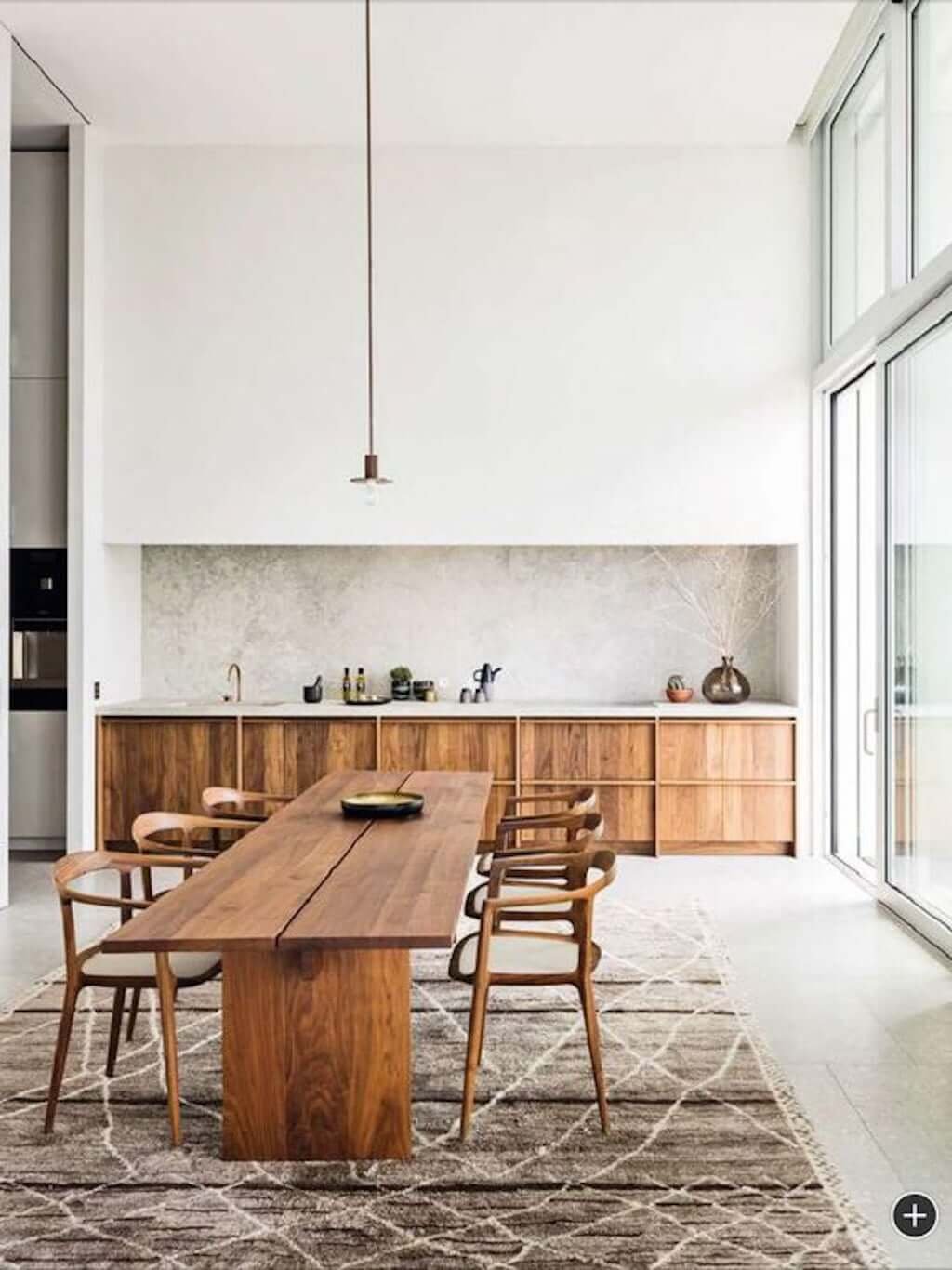 source unknown
#3: Clean lines and greyer woods?
#4: Or will I pull in some dramatic blacks?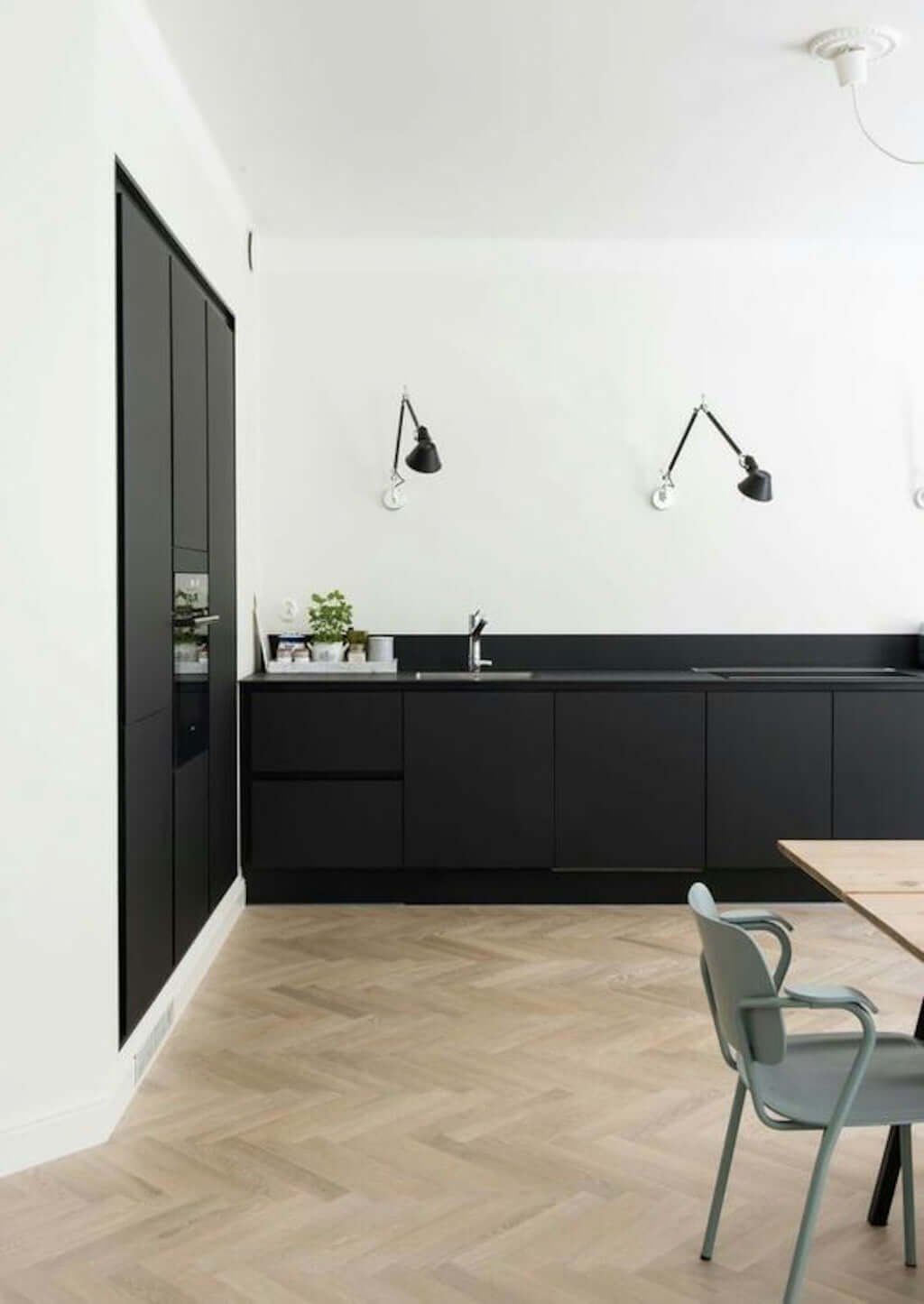 #5: Or will it be my own creation/something that doesn't exist on the internet yet?
(Knowing myself, my vote at this point is #5.)
MODERN BEACH HOUSE INTERIOR
Fun Ideas!
Because we're in California, I have a lot of ideas for subtly tying in some Spanish tile. It may not be a bathroom floor like the below, a little more subtle, but it'll be so much fun to play with it and find the perfect balance!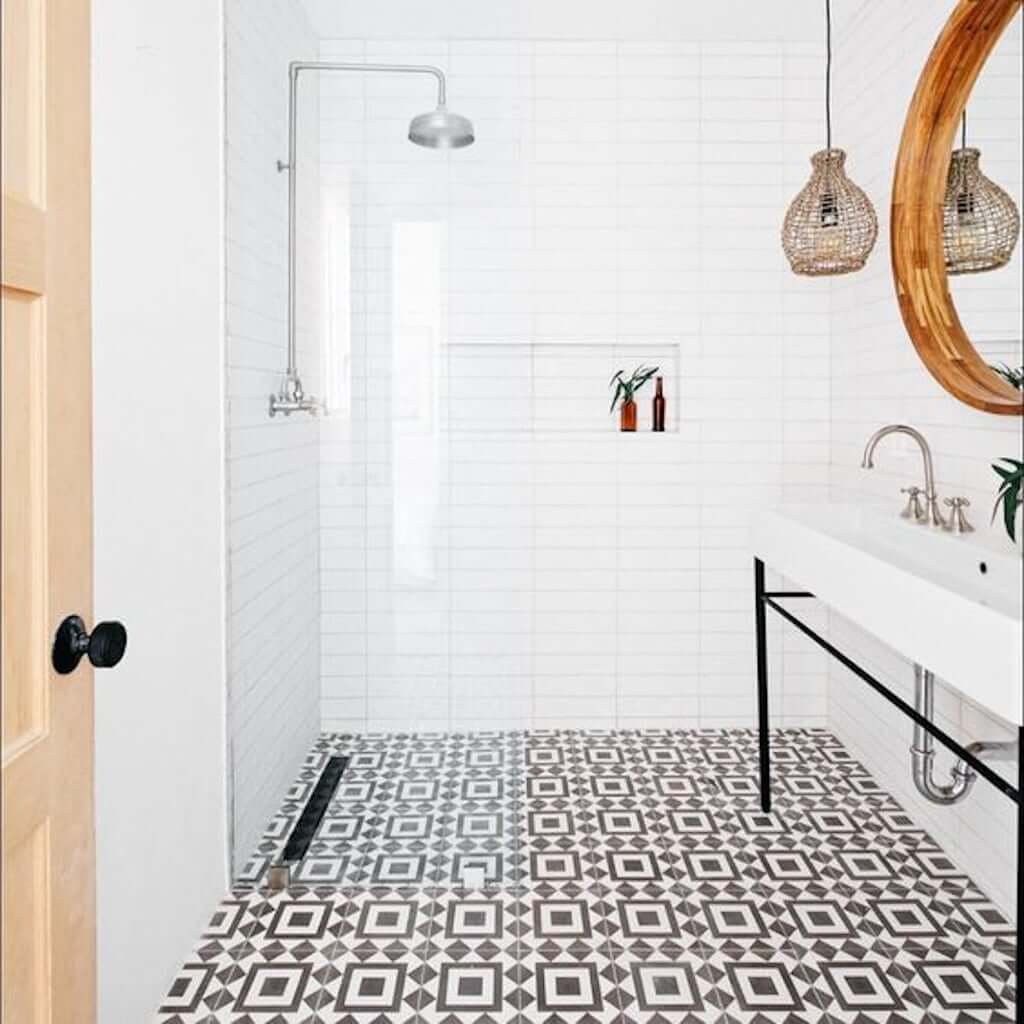 I love the old wood doors against the white…don't you? It's pretty near perfect!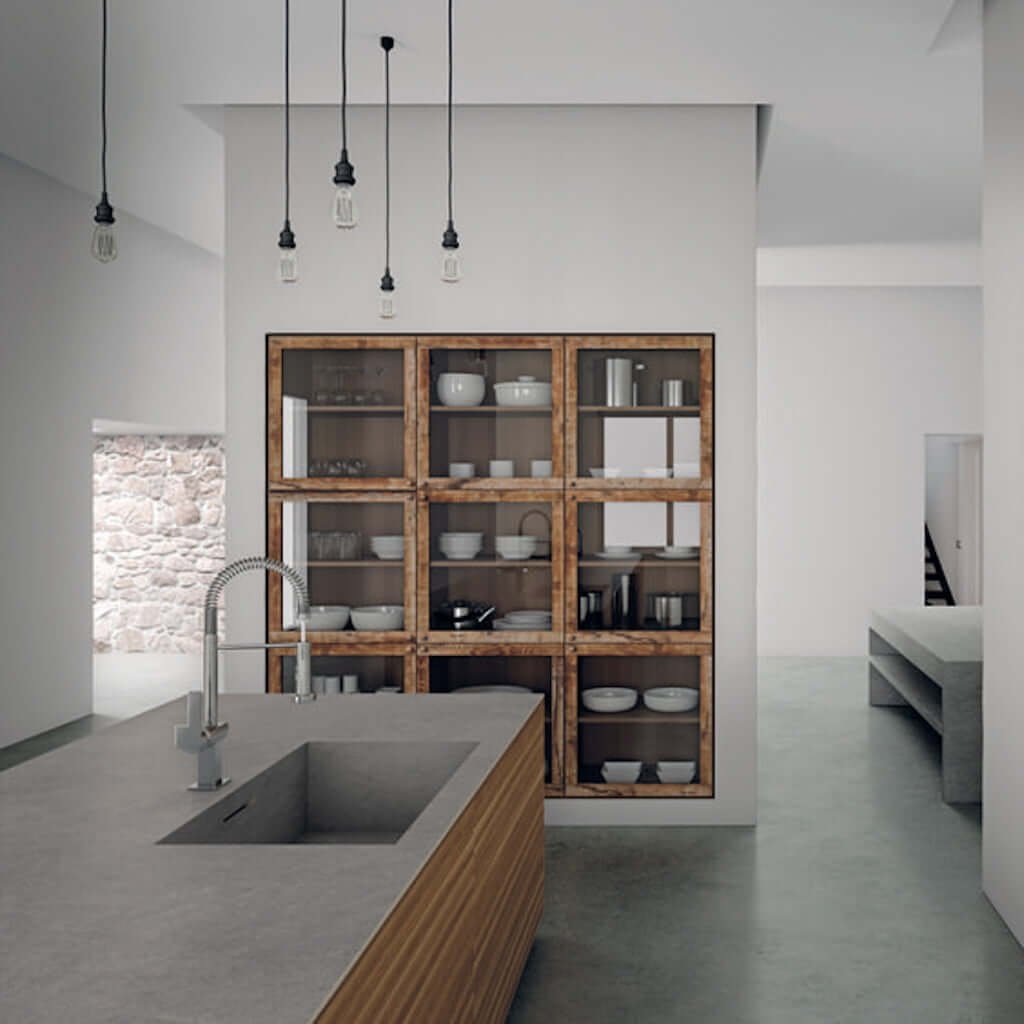 A bit of blue, if done right, could be fun somewhere! But where…that remains to be seen! 🤗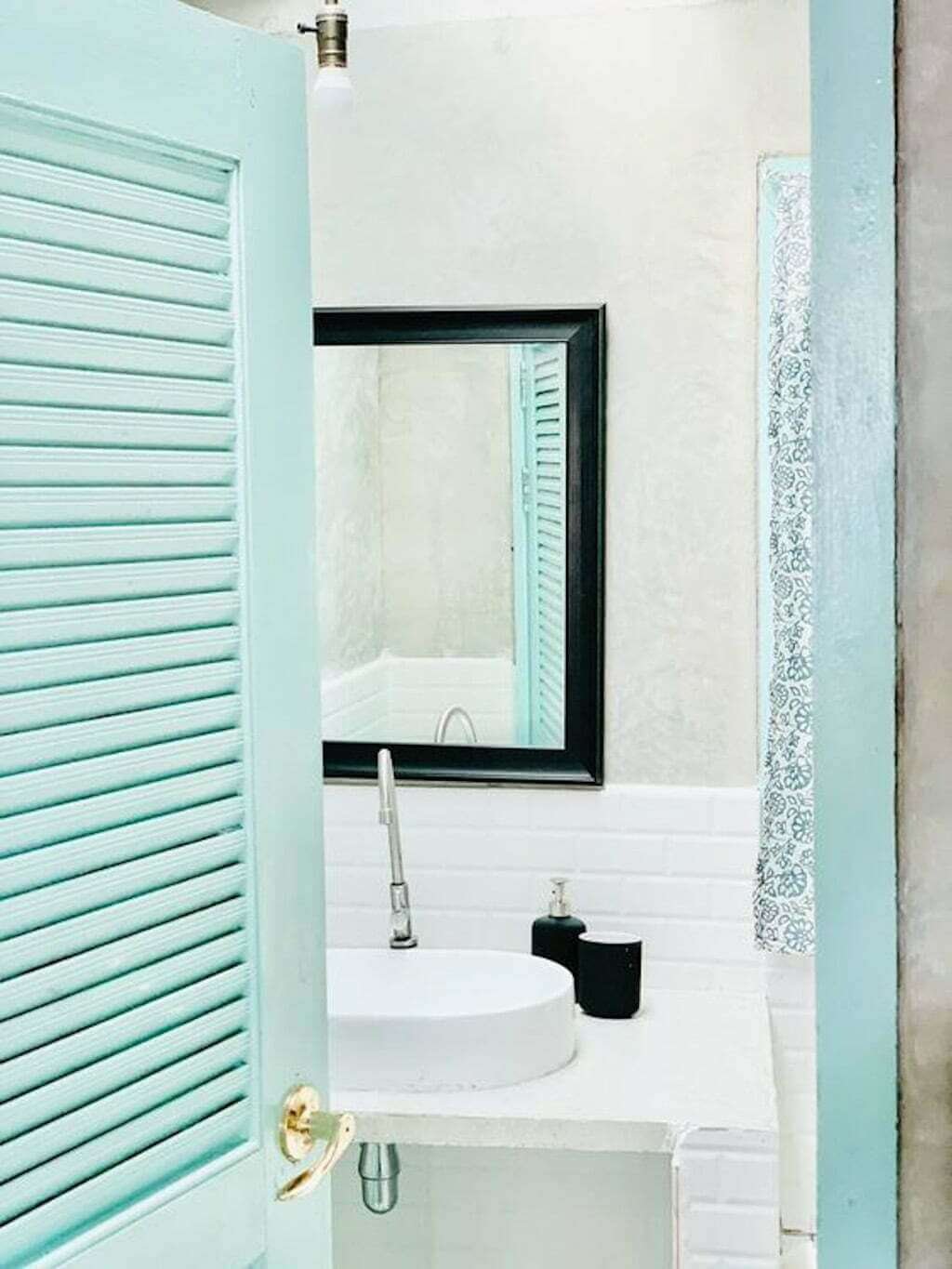 When you've got kids, a bunk room always feels fun!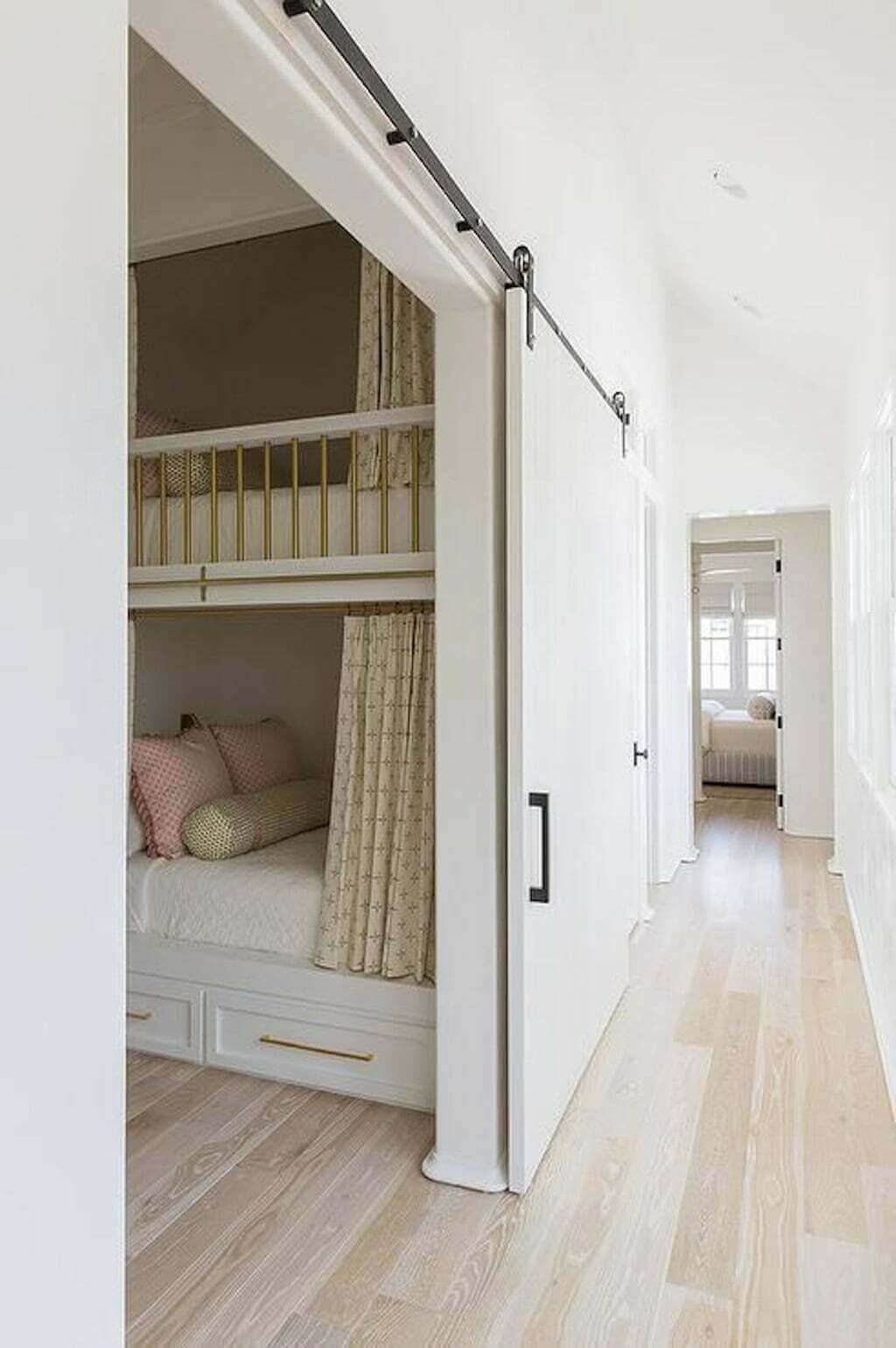 Do I wish that these old California beach houses were made out of stone so I could expose around the doorways like this? Yes, yes I do.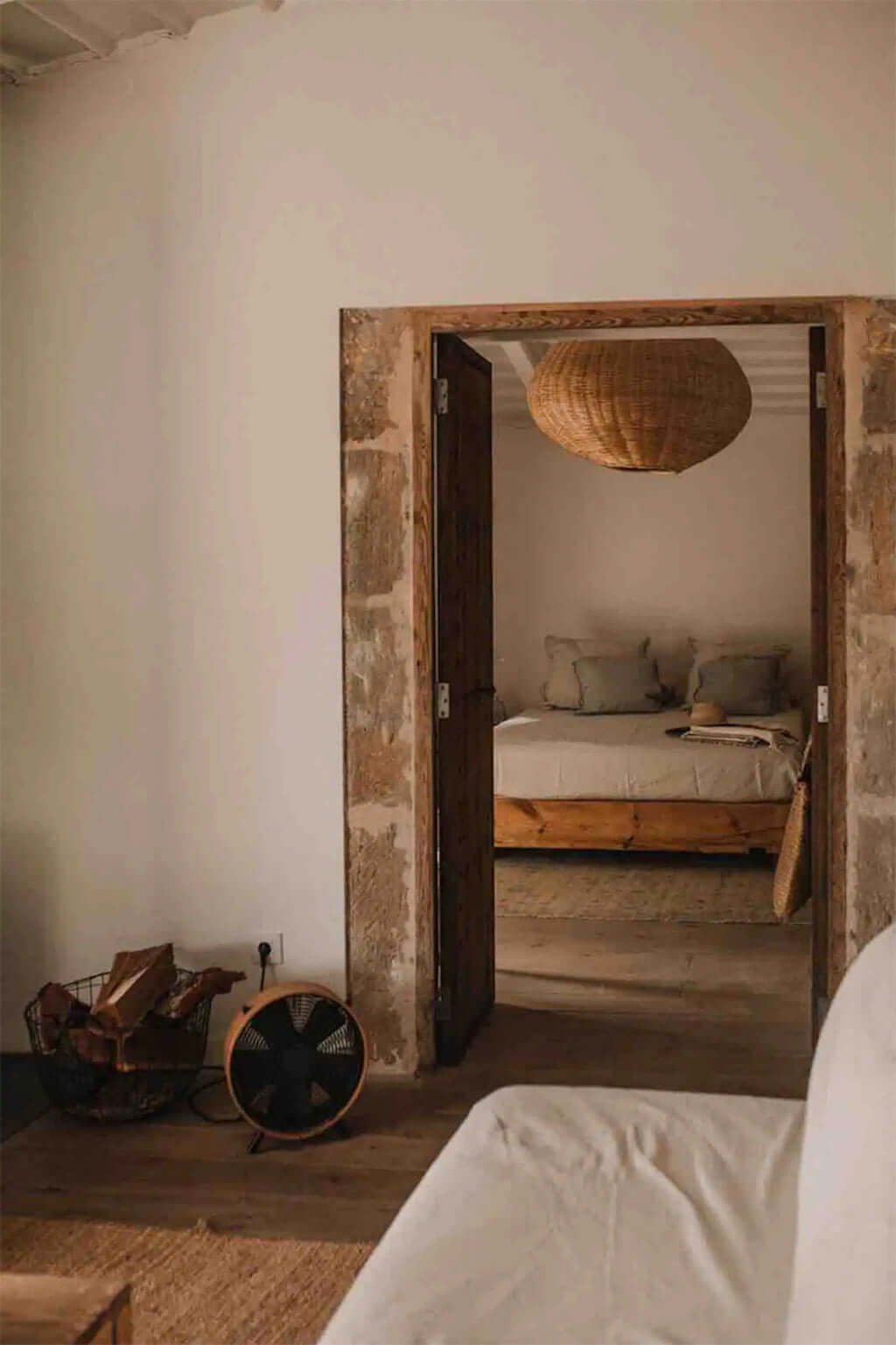 But time to get back to reality… 😆
MODERN BEACH HOUSE DESIGN
What Am I Thinking for Bathrooms?
I'm going to wait to see what we have to work with, but here are 3 thoughts…
Option #1: Simple & clean modern.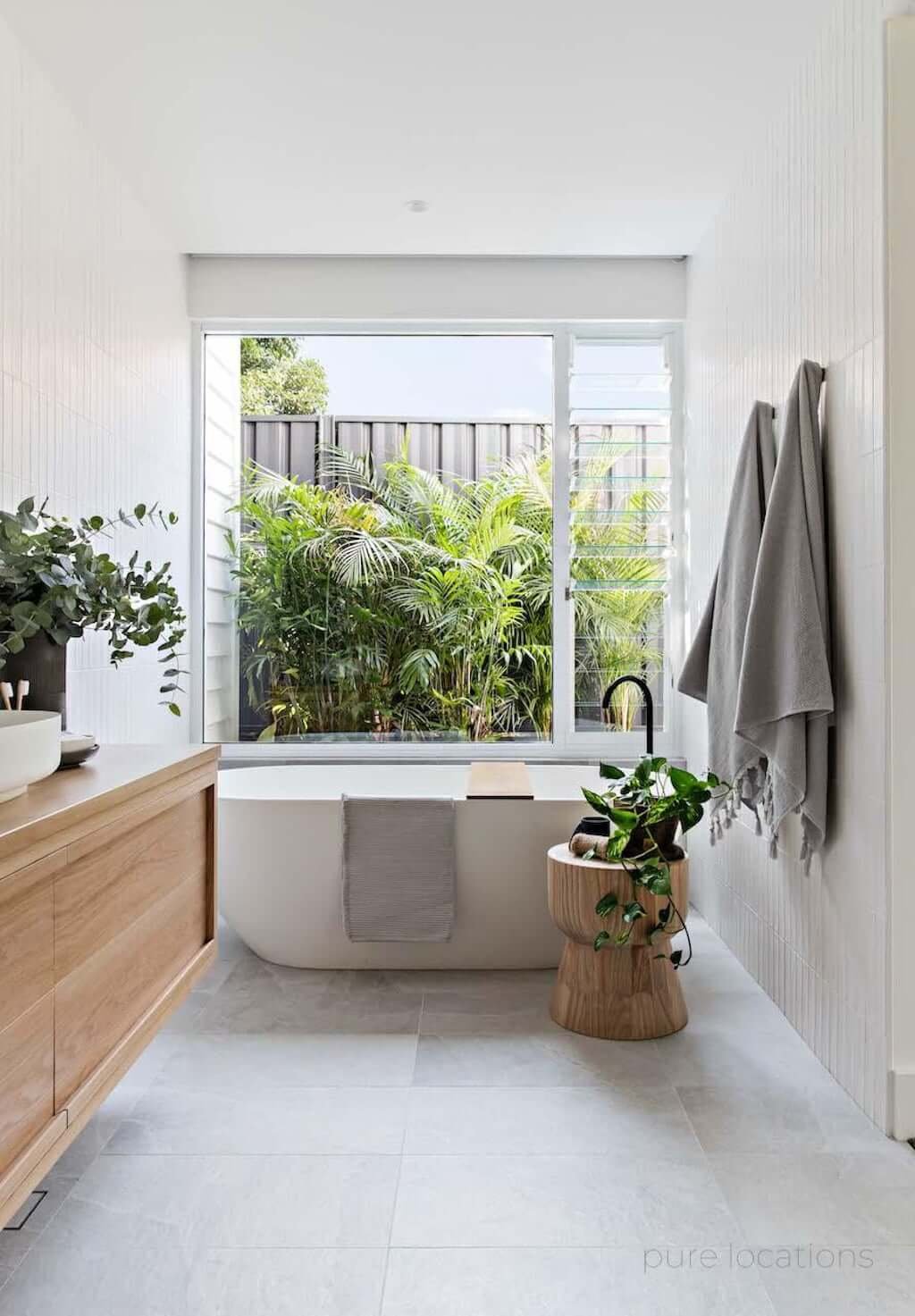 Option #2: Modern white marble.
Similar to what we did in our big California bathroom, but all white…and even simpler lines.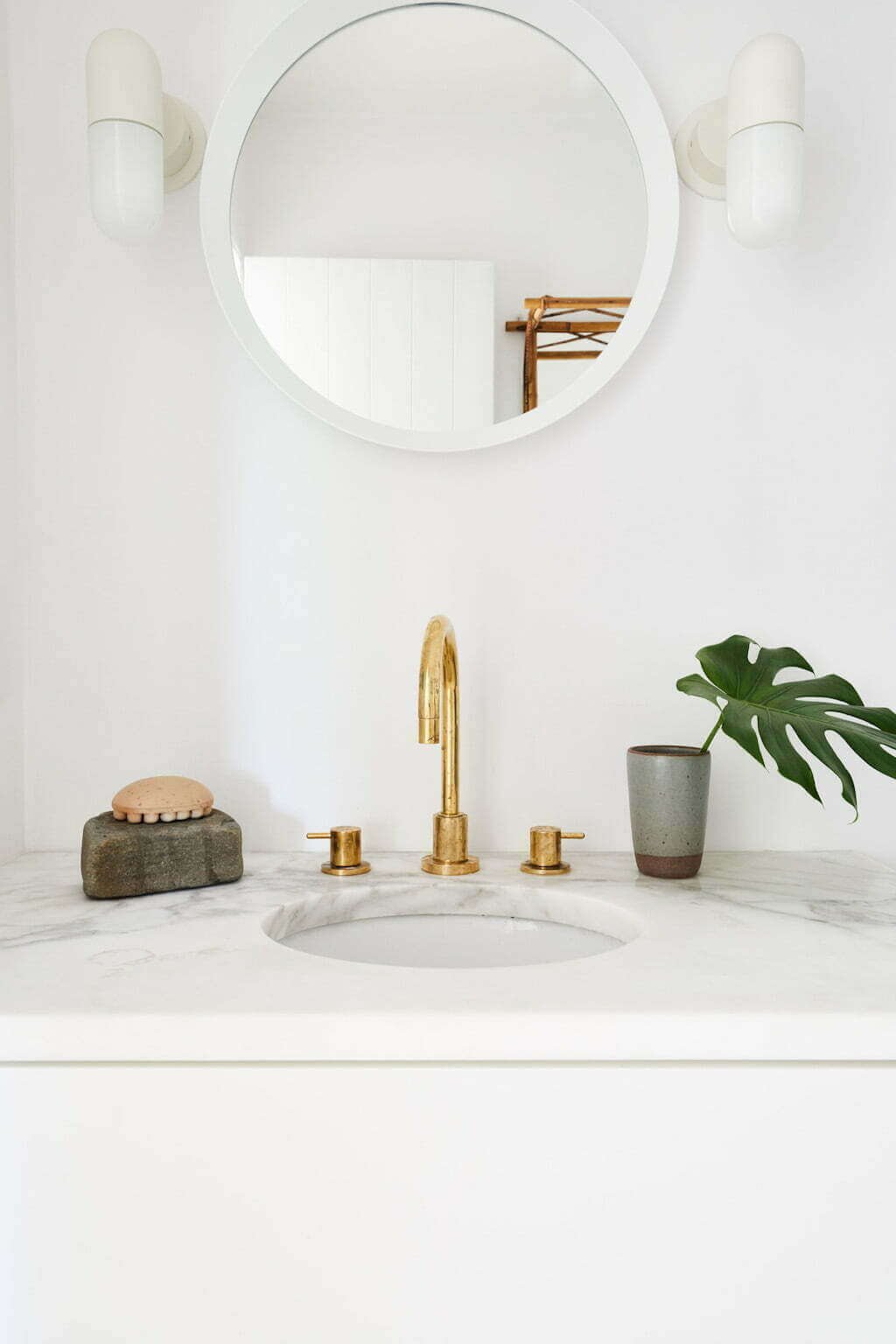 Option #3: Organic & warm.
Have I always wanted a bathroom with stones on the floor like this? Maybe… Maybe I almost did this in the big house but refrained because it wasn't the right time…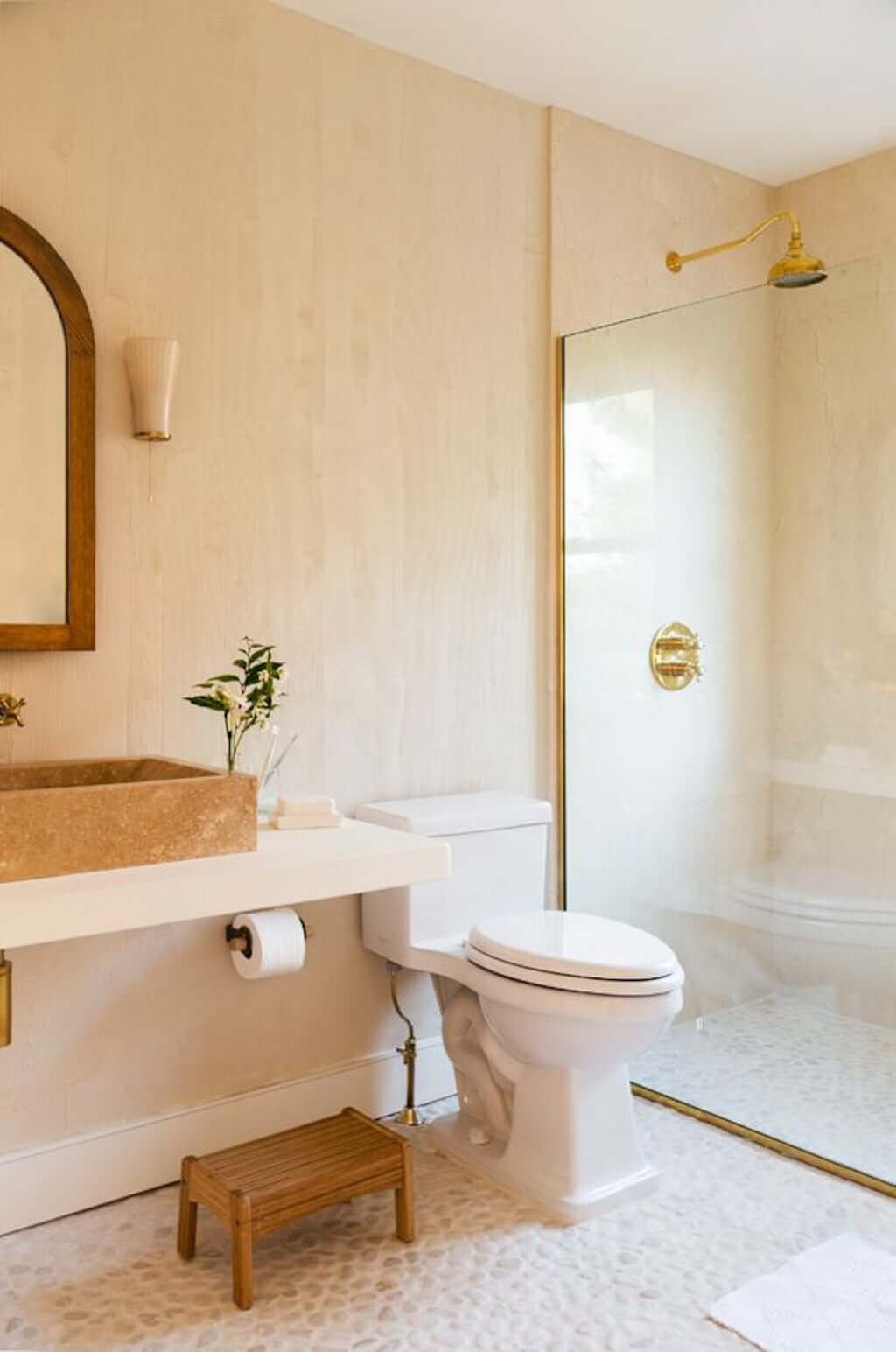 MODERN BEACH HOUSE INTERIOR DESIGN
I've never thought about ceilings more.
Of course, if I could have the high ceilings of this one, I wouldn't complain! Most beach houses around here have low ceilings, however…
This ceiling might be possible, however…fingers crossed!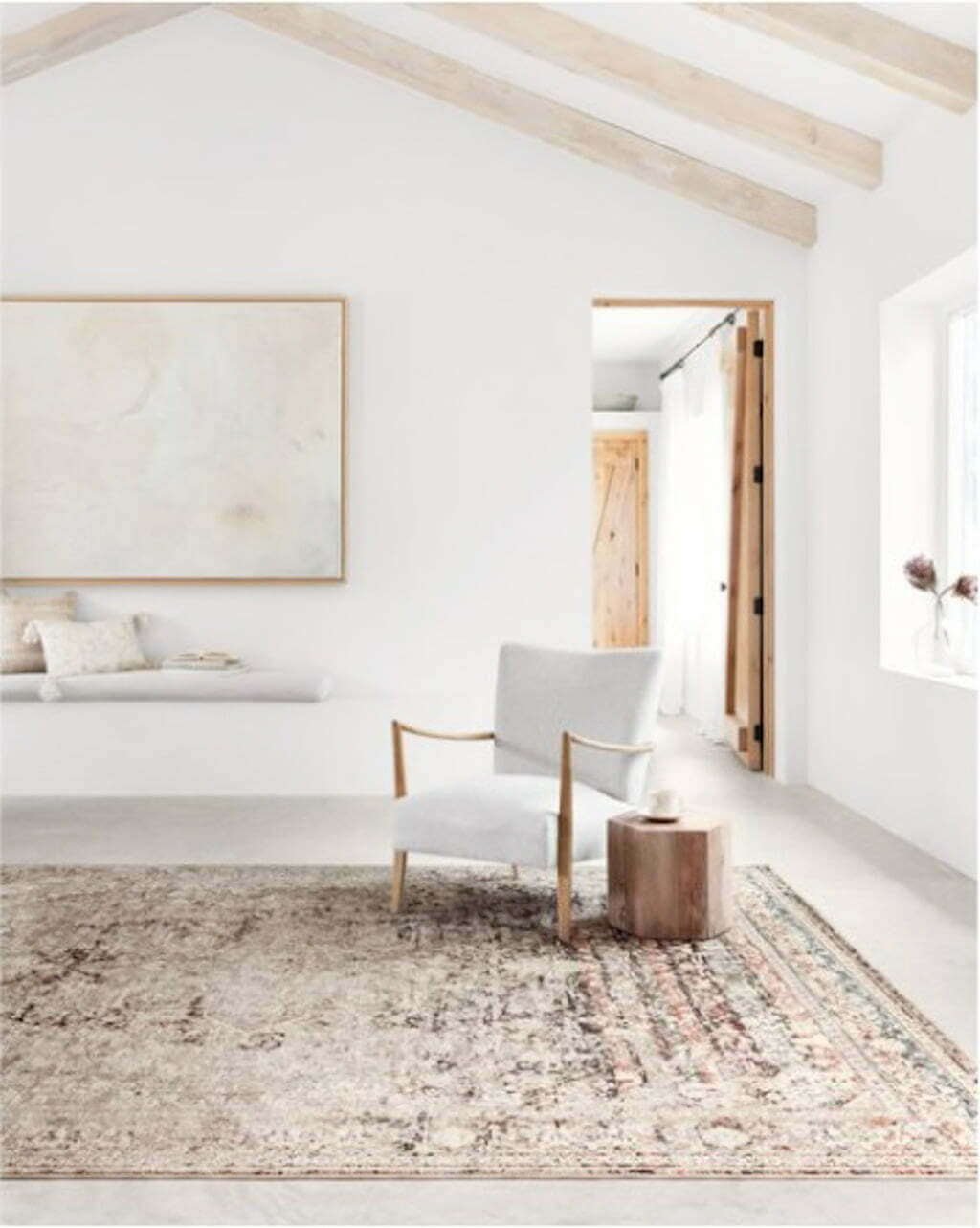 Natural wood vs white wood?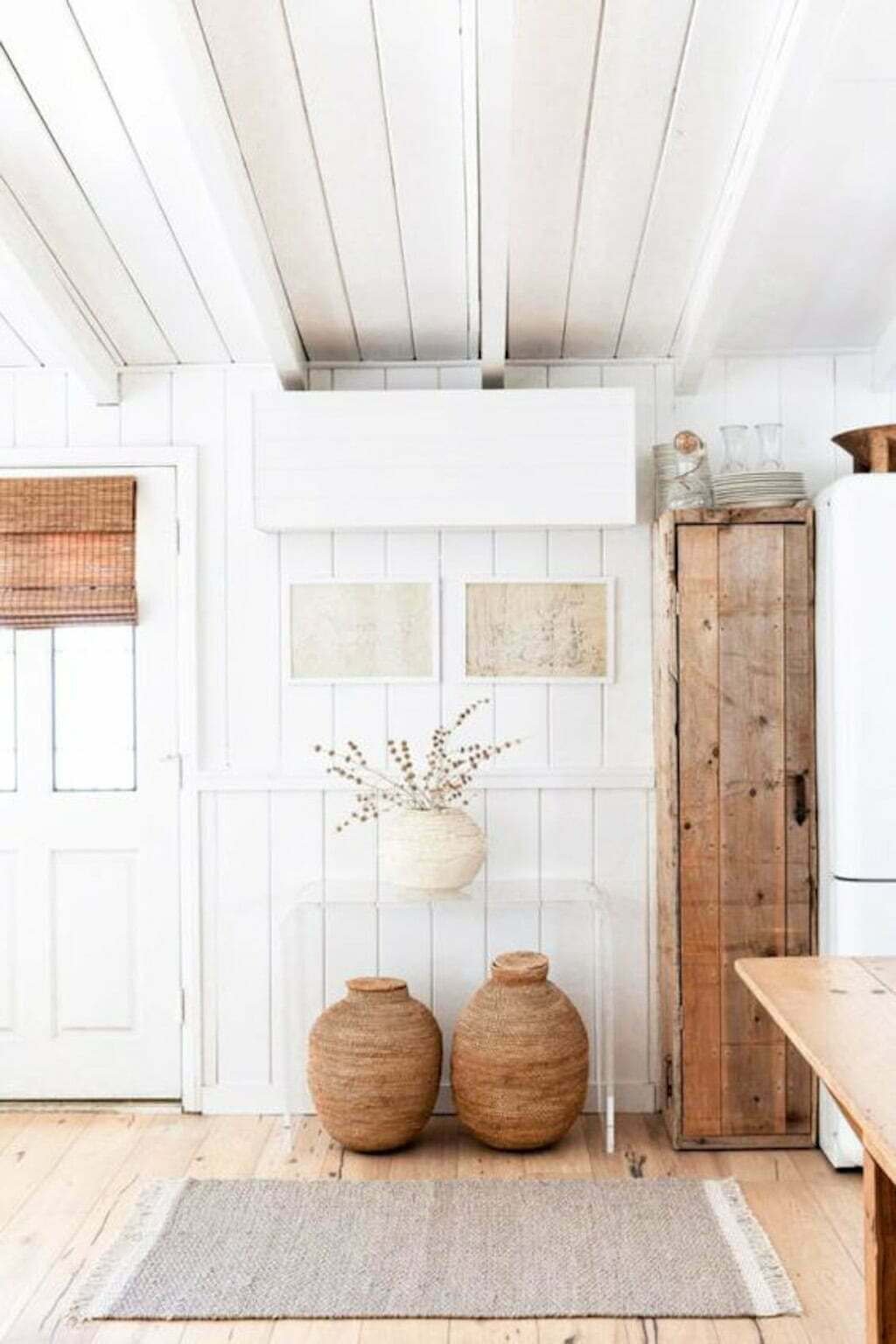 Or no wood ceilings at all.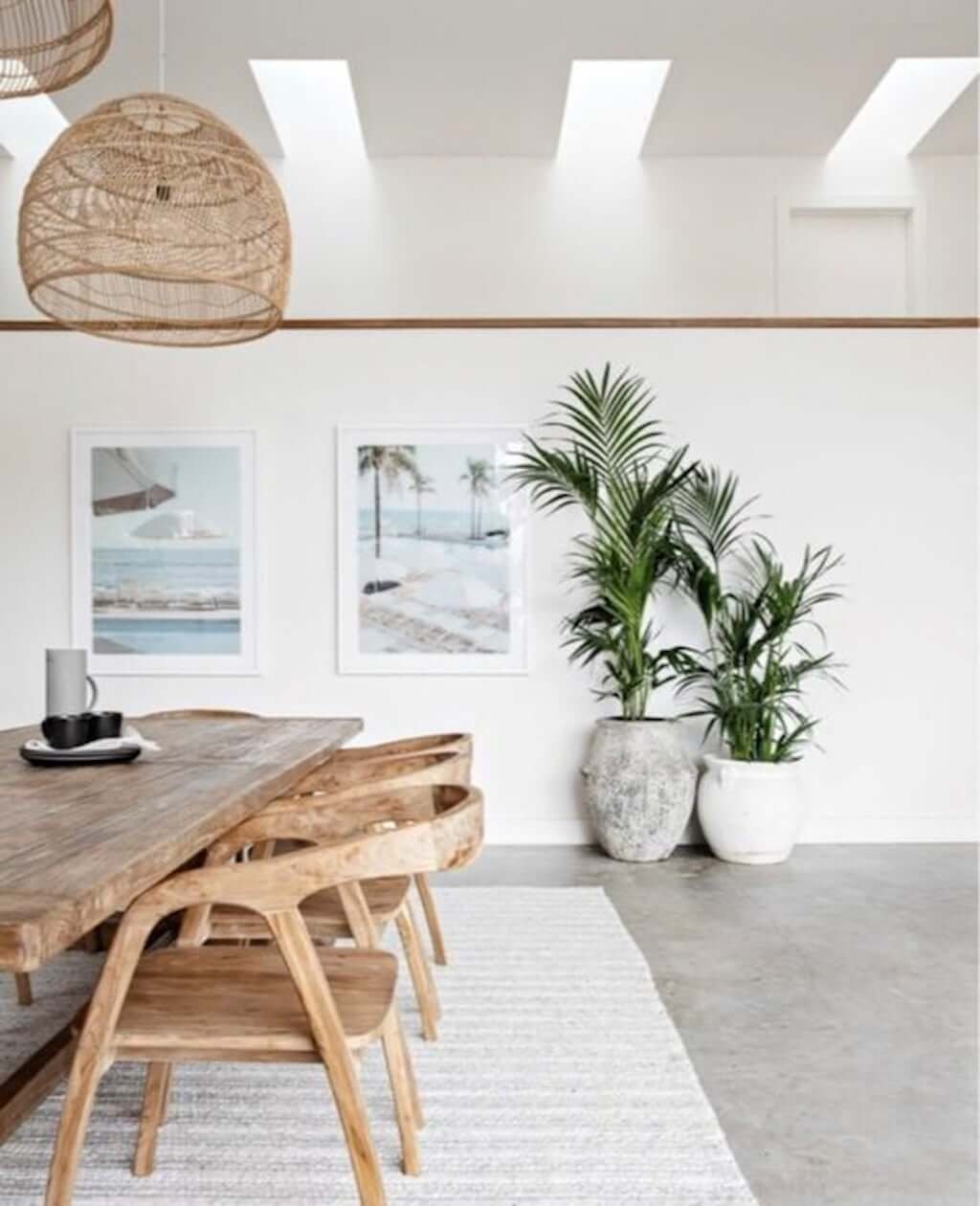 source 1 unknown, 2
MODERN BEACH HOUSE INTERIOR DESIGNS
What will we do for our floors?
Again, I'd have to write you another blog post all about my floor thoughts, but just for fun let me show you this photo of concrete floors and leave it at that.🤗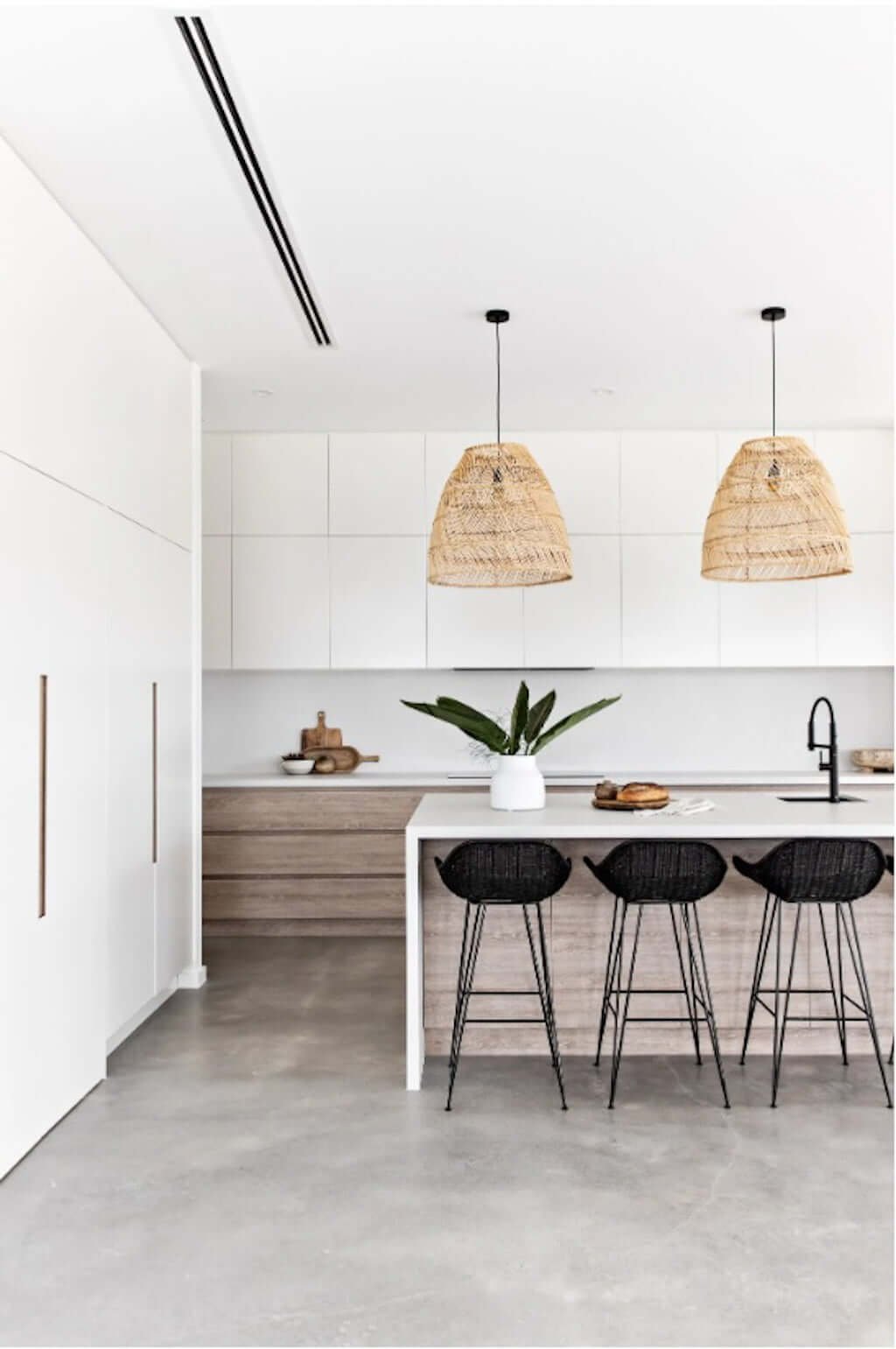 MODERN BEACH HOUSE
Walls.
Again, I'll need to do another post just to discuss all the wall options I have in my head, so for now I'll just share this photo with you. Not a "typical" American thing to do, but using wood like this was something they did in the Great Barrier Island (New Zealand) bach we stayed in with friends…
More warm modern beach house photos…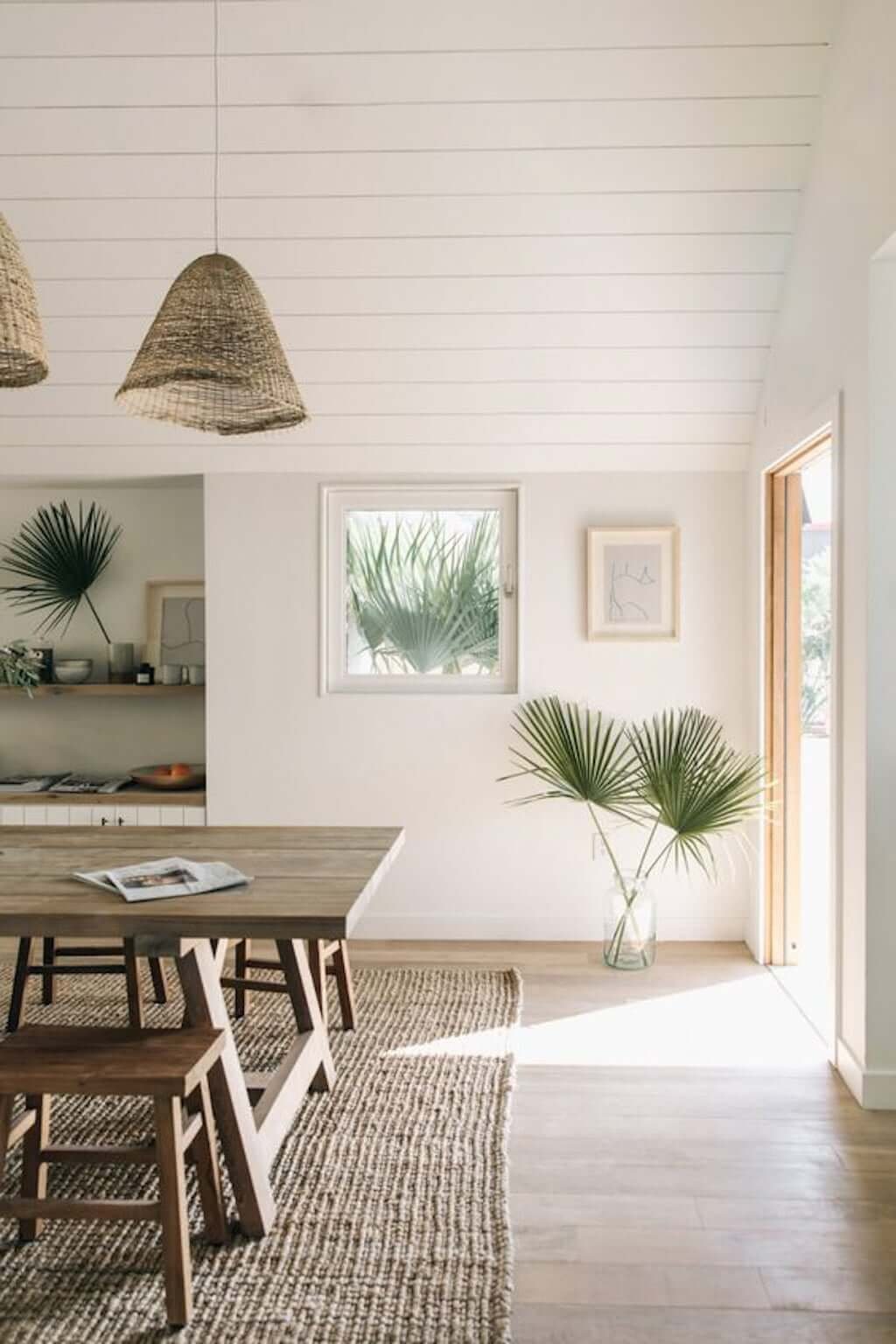 MODERN BEACH HOUSE
Still, None of These Photos Capture What I Have in My Brain…
I'm frustrated that I can't show you what's in my head because the worldwide web has not yet had it created.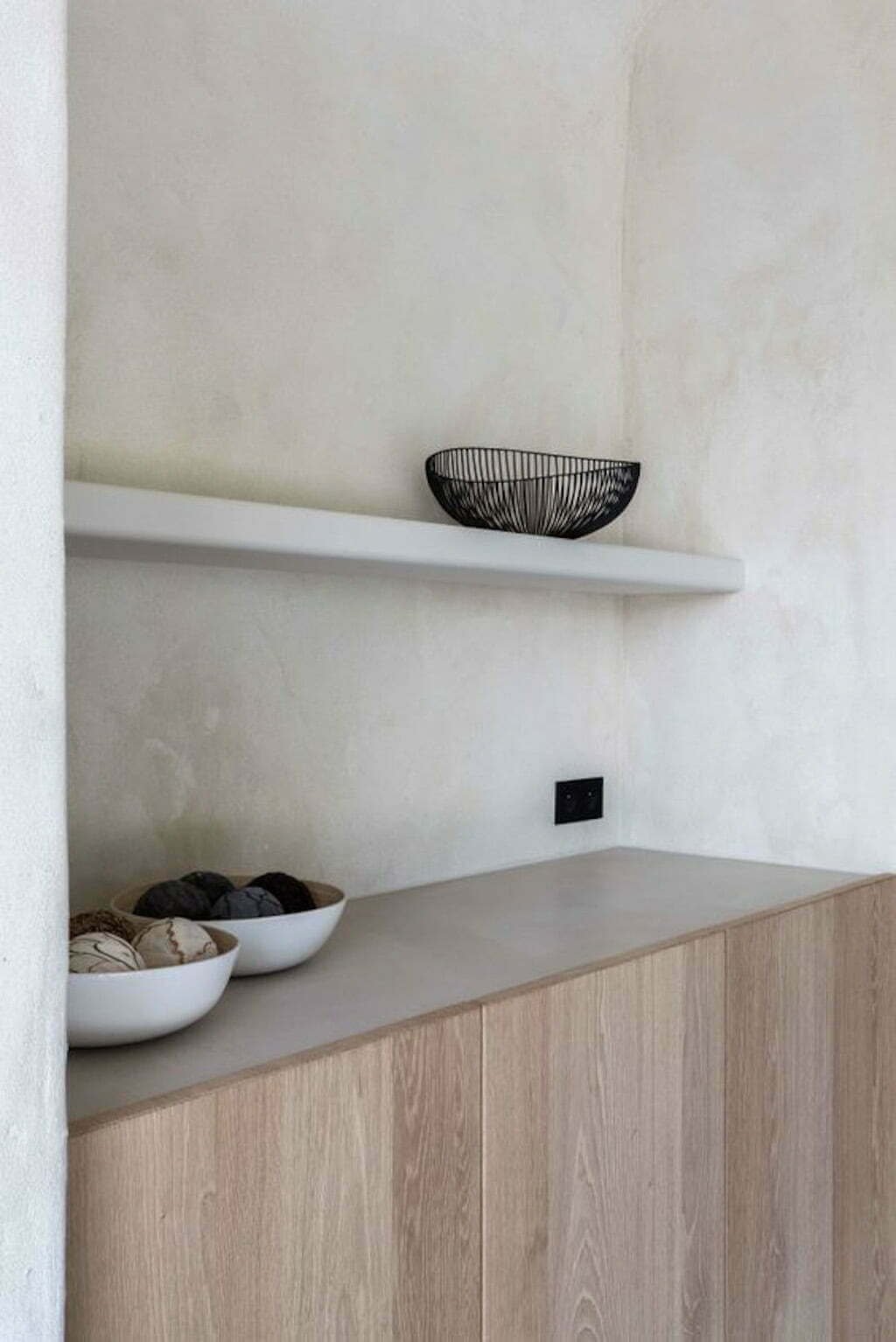 Our warm modern beach house…
One day it'll be created, and the internet will have photos of what I've created, but there's a LOT of work to be done before that day comes… 😅
➜ To see why we sold our big California house to move to a small California beach house, read HERE!
➜ To see our last house room by room and all the beautiful, functional updates we made, you can see them all here!