Q: "What's in those big drawers below your washer & dryer shelves?"
A: "Somewhere only we go." 🙂
a.k.a. DIRTY LAUNDRY!
This is where our family keeps a lot of dirty laundry and towels. Why? Read on!
WHY I WANTED THEM:
One of my "Laundry Room Fantasies" was having these big drawers right below our washer & dryer.
Here was my vision: I wanted to have a "Drop Zone" for random things that needed to be washed, but not quite yet.
I didn't want to get home from the beach with the kids, for example, and have a bunch of sandy clothes that needed to be brought upstairs to the hamper first. I wanted somewhere to drop them right then and there. Downstairs where the actual washing of the laundry would be happening.
But what if the washer was already being used, or I had a load of sheets already in there to be washed?
Enter my divided drawers. There are two of them—one below the washer on the left and one below the dryer on the right.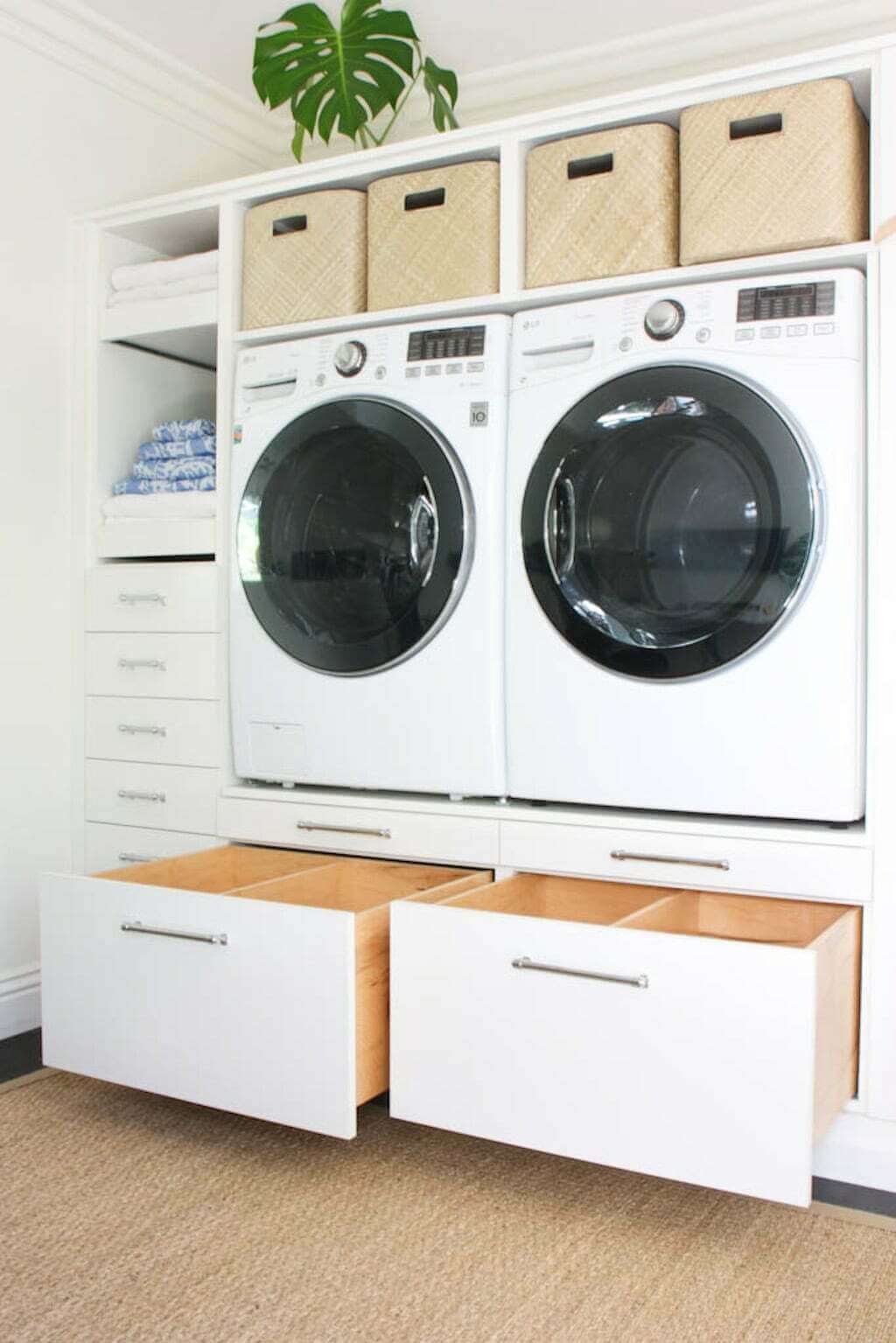 baskets | pulls | plant | vase | towels | purifying bags | rug | washer | dryer
Each drawer has a divider down the middle, so it gives us two sections per drawer. Four sections total.
Even though this is a small laundry room makeover, you can see how it's big in function!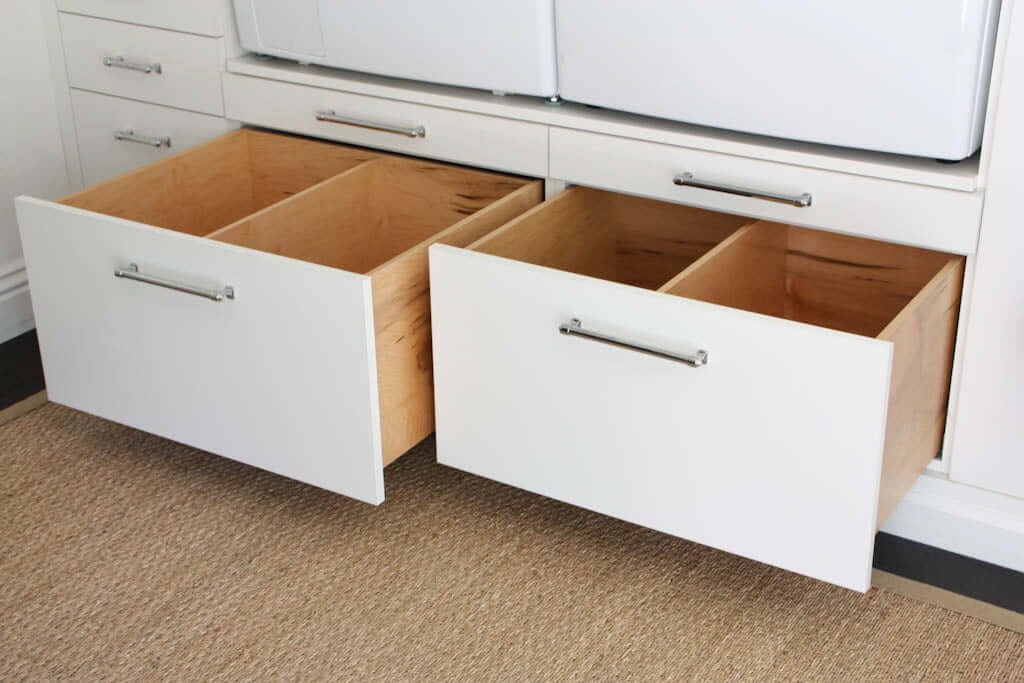 Laundry room storage drawers:
Did they deliver?
After using this setup for awhile,
this might be my favorite part about our laundry room design!
I just realized that and it was the shocker of my day. (Sorry, pull-out shelves. I still really love you. And you're still neck-in-neck for first place.)
I even have a shot of what looks like a representation of this race (it's as if you can see the drawers pulling ahead of the pull-out shelves and maybe even edging them out by a nose):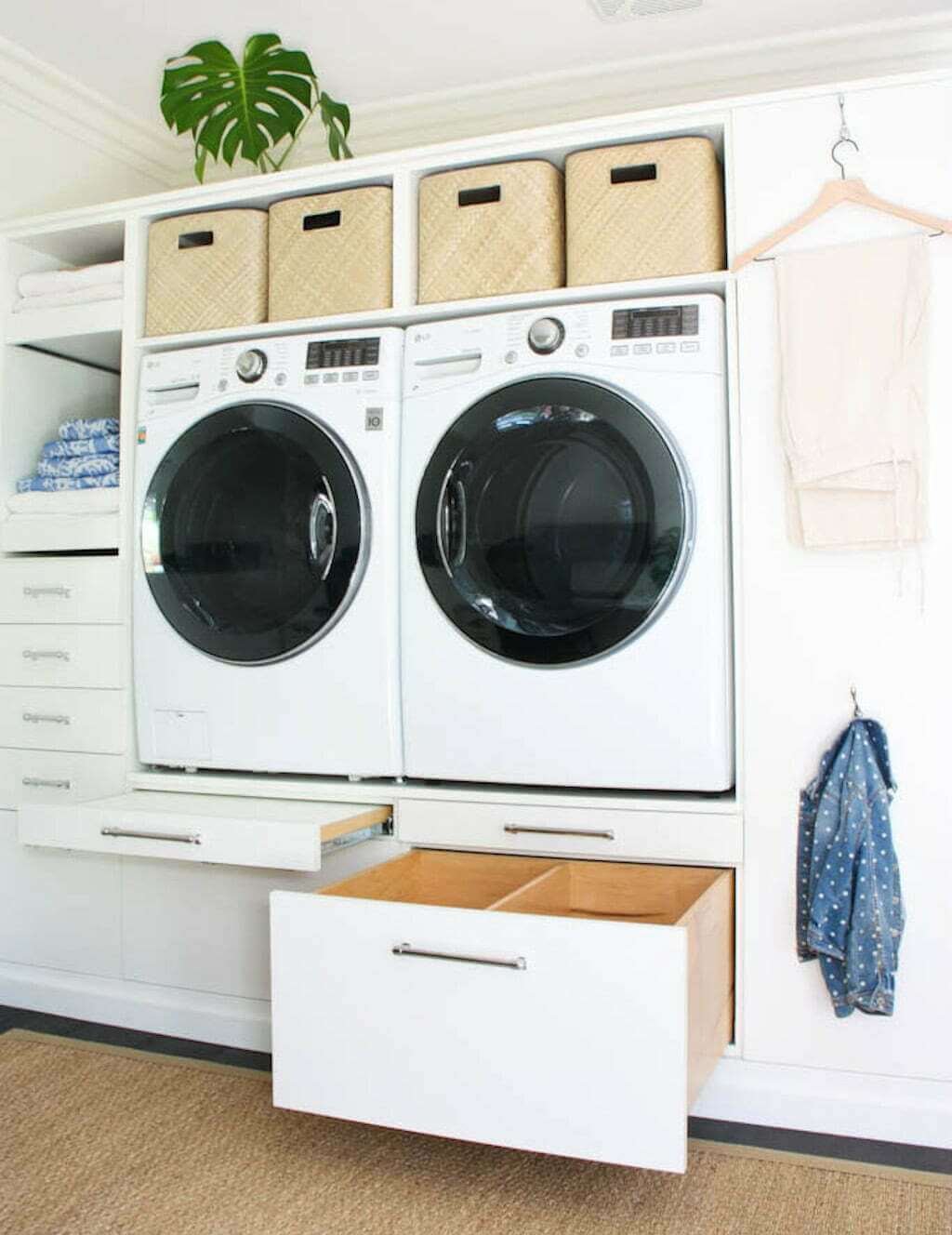 baskets | pulls | hangers | hooks | linen pants | plant | vase | towels | purifying bags | rug | washer | dryer
These huge drawers are one of my laundry room fantasies I didn't even realize was a fantasy until I had it. We all use them ON THE DAILY and they are brilliant.
HOW WE USE THEM:
I divided them up into four easy "categories" for our family's use:
1: whites to be washed
2: darks to be washed (this is usually where the kids' clothes end up after they've been playing inside or we get home from outdoor adventures)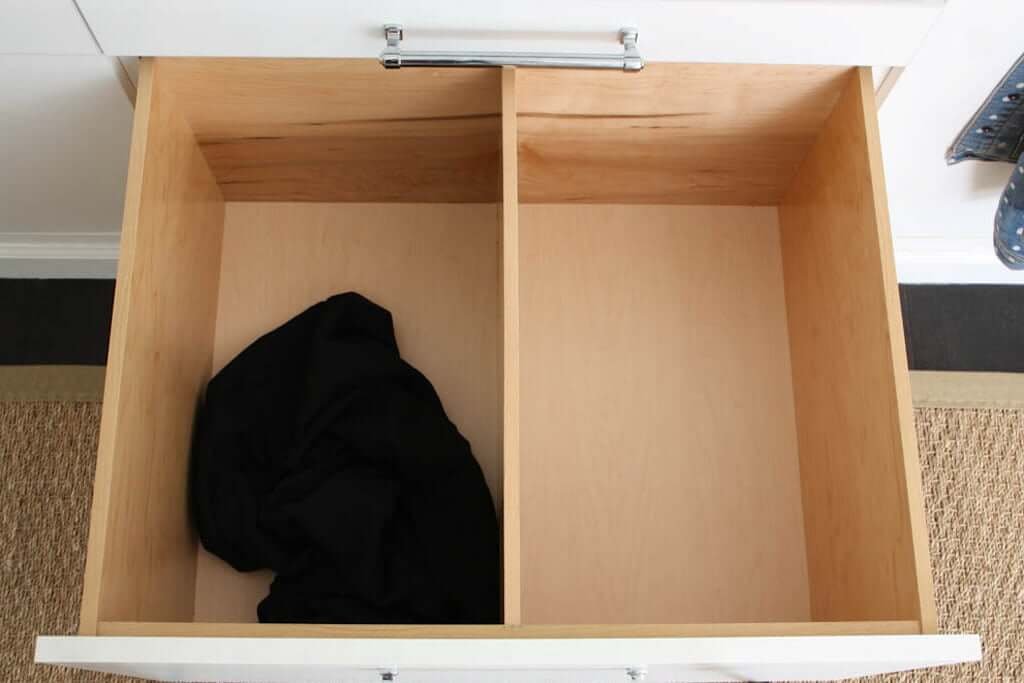 3: cleaning cloths, dish towels, etc. to be washed
4: misc items like big towels or sheets to be washed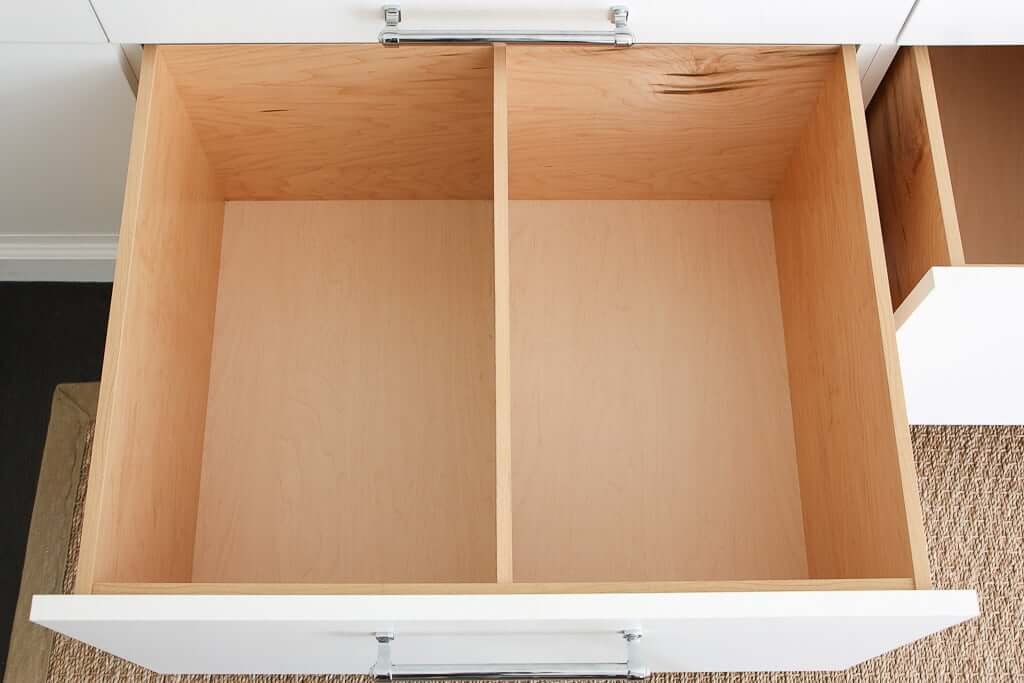 (Too bad I'd just done a bunch of loads before taking these pics; otherwise you'd have gotten to see a bunch of dirty kitchen towels in here. Better luck next time.)
This is like The Holding Area for all incoming laundry. "Please wait here until it's your turn." And they all happily do so because hey, what a lovely spot to hang out!
And I love these extra-wide pulls for those extra-big drawers.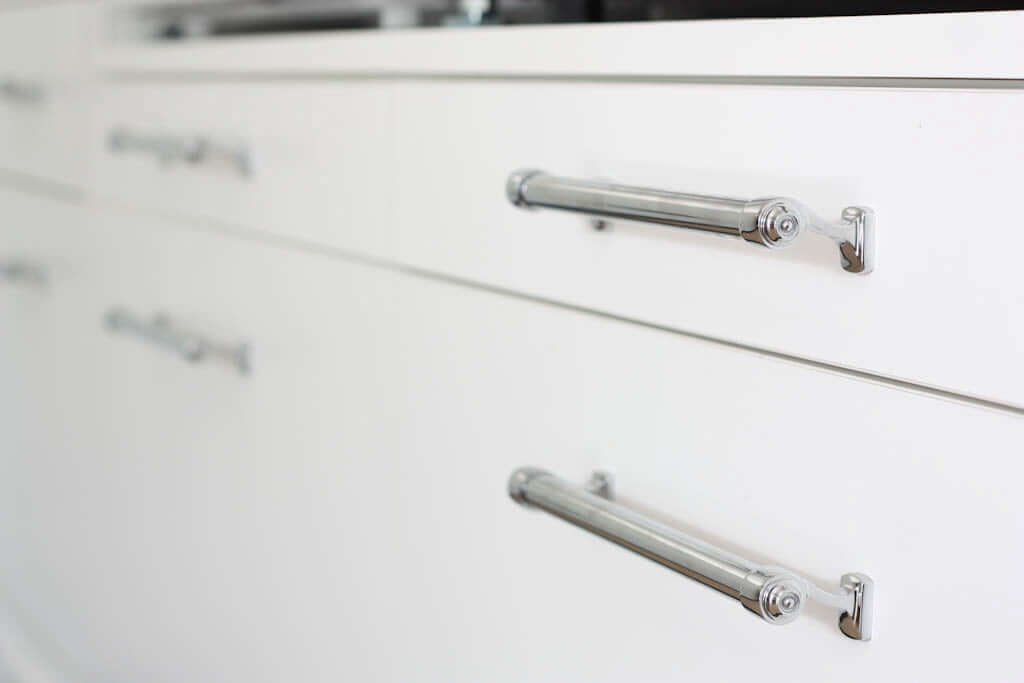 Alternatively, you could sort your laundry in these sections not by color but by washes.
Want this setup yourself? You can get the plans for this laundry cabinet here!
To see the rest of our laundry room, go here!
Or if you haven't yet seen what this room used to be, you'll want to check out our original post here! 🙂
➜ Our complete list of every single home project is viewable HERE.