Making a gorgeous DIY pallet coffee table for next to nothing!
---
In our first New Zealand flat, we didn't have a coffee table. We'd been trying to make do with as little as we could.
But when we moved into our second flat in New Zealand, it didn't have any room for a dining table.
We had to get creative.
So we decided to make our own coffee table—and put wheels on it! That way we could
easily move it out of the way if needed, and
it could serve as our dining table. (Lots of cultures sit at lower tables!)
DIY PALLET COFFEE TABLE
Where'd we source the pallet from?
Our landlord had a pallet from some construction work he was doing, so we asked him if we could have it.
(Wood in New Zealand is more expensive than wood in the U.S. So we'd already tried our hand at creating furniture from free pallets.)
Free and resourceful = the Kiwi way! We were just embracing our new culture.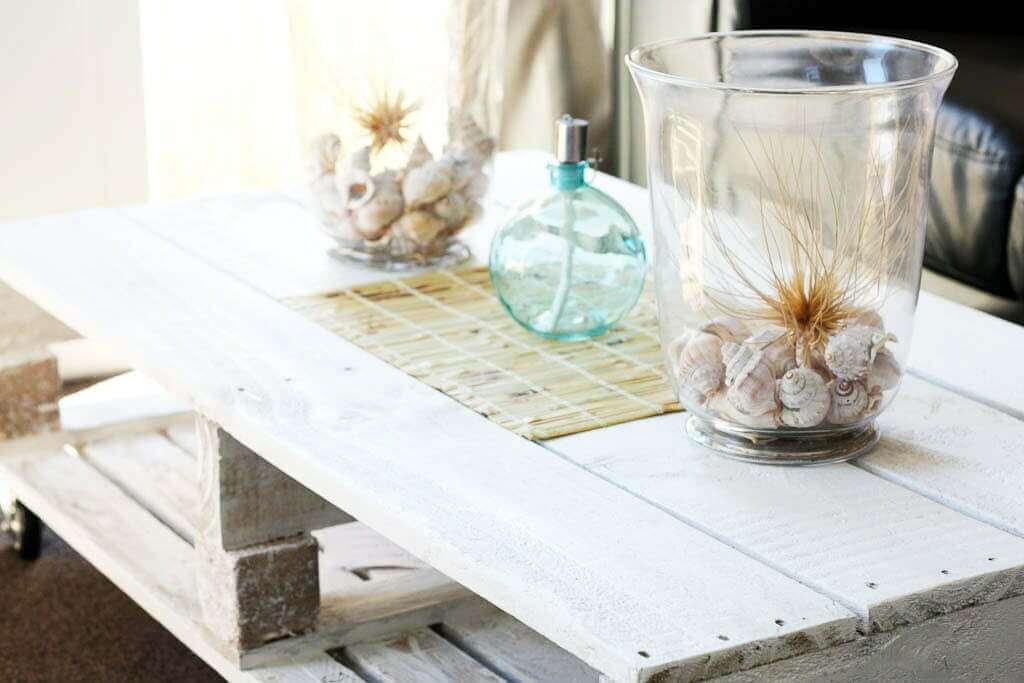 DIY PALLET COFFEE TABLE
Design + Build
As usual, I designed it and Matt built it.
Also as usual, when you're married to Jess, the design got slightly more complicated as the wheels keeps spinning.
Turns out, you don't just take a pallet and slap some castor wheels on it! It was more complex than that. (Especially as I decided I wanted storage below the coffee table, which required another pallet later on.)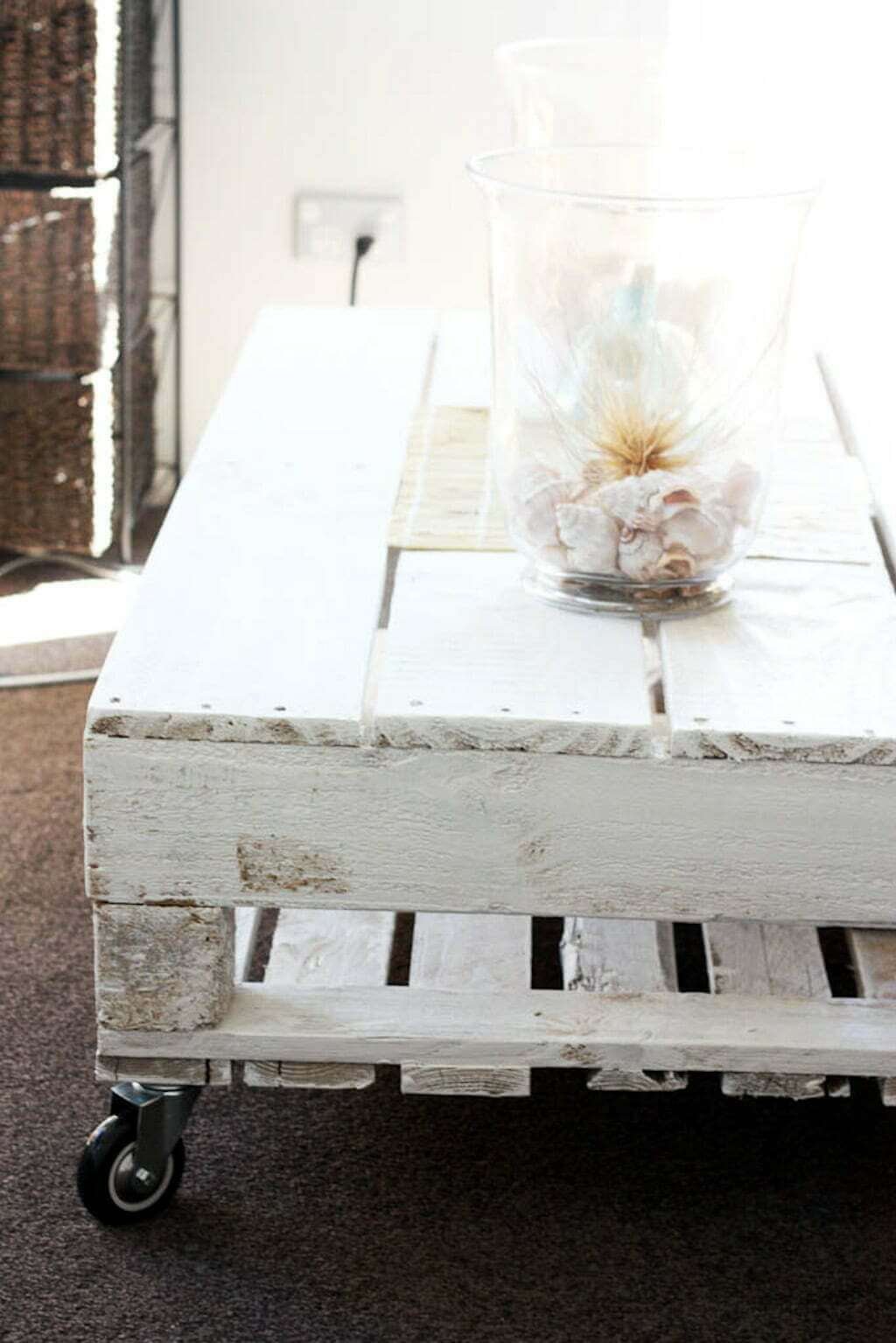 It was after Matt finished this pallet coffee table DIY with the castors that I vowed impulsively,
"All of my coffee tables from now on shall have castors!"
They were that handy. I was carried away on a castor-wheel frenzy.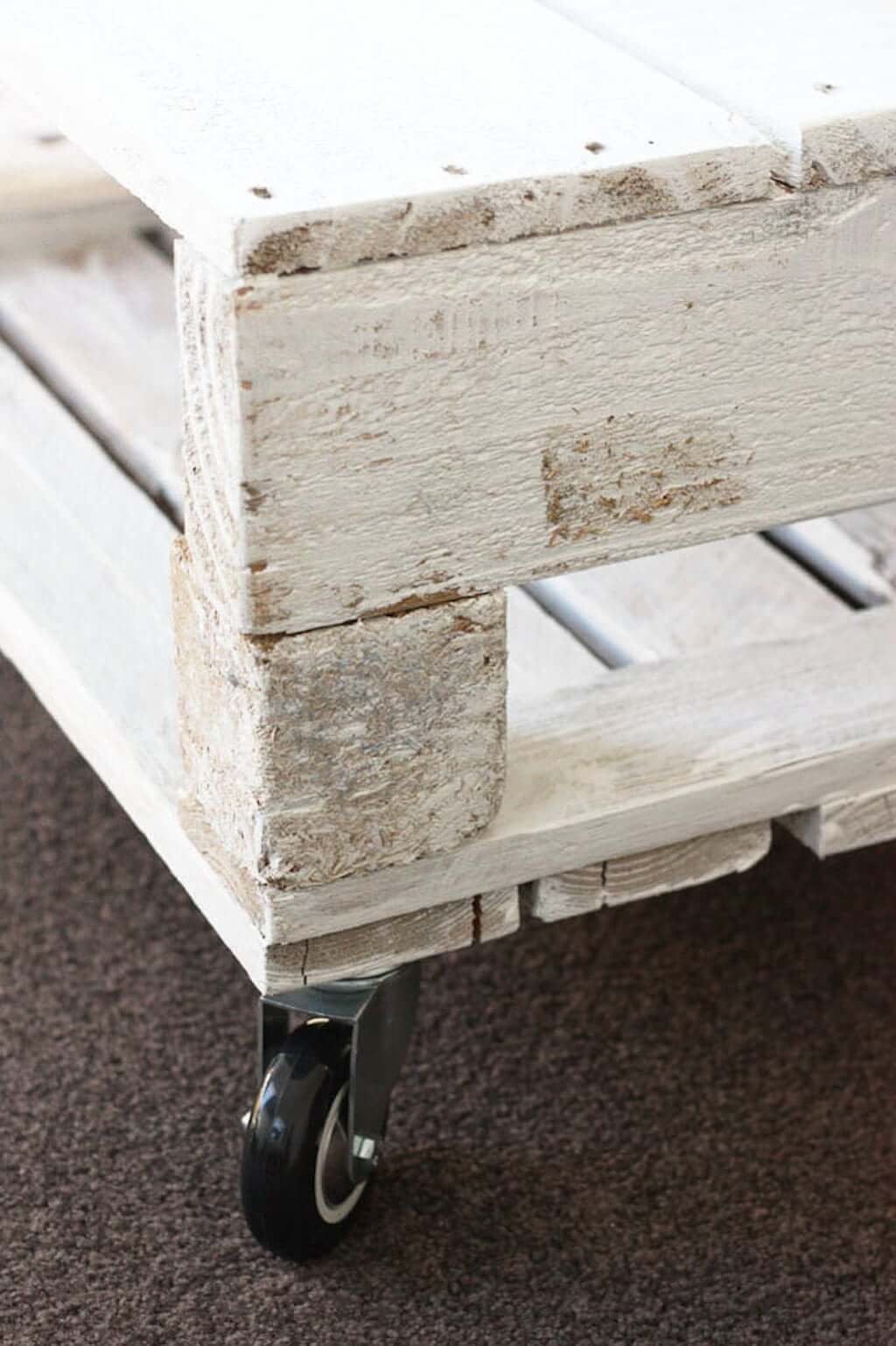 DIY PALLET COFFEE TABLE with wheels
3+ Bonus Features of Our Pallet Coffee Table!
#1: It was stable enough to put your feet up on…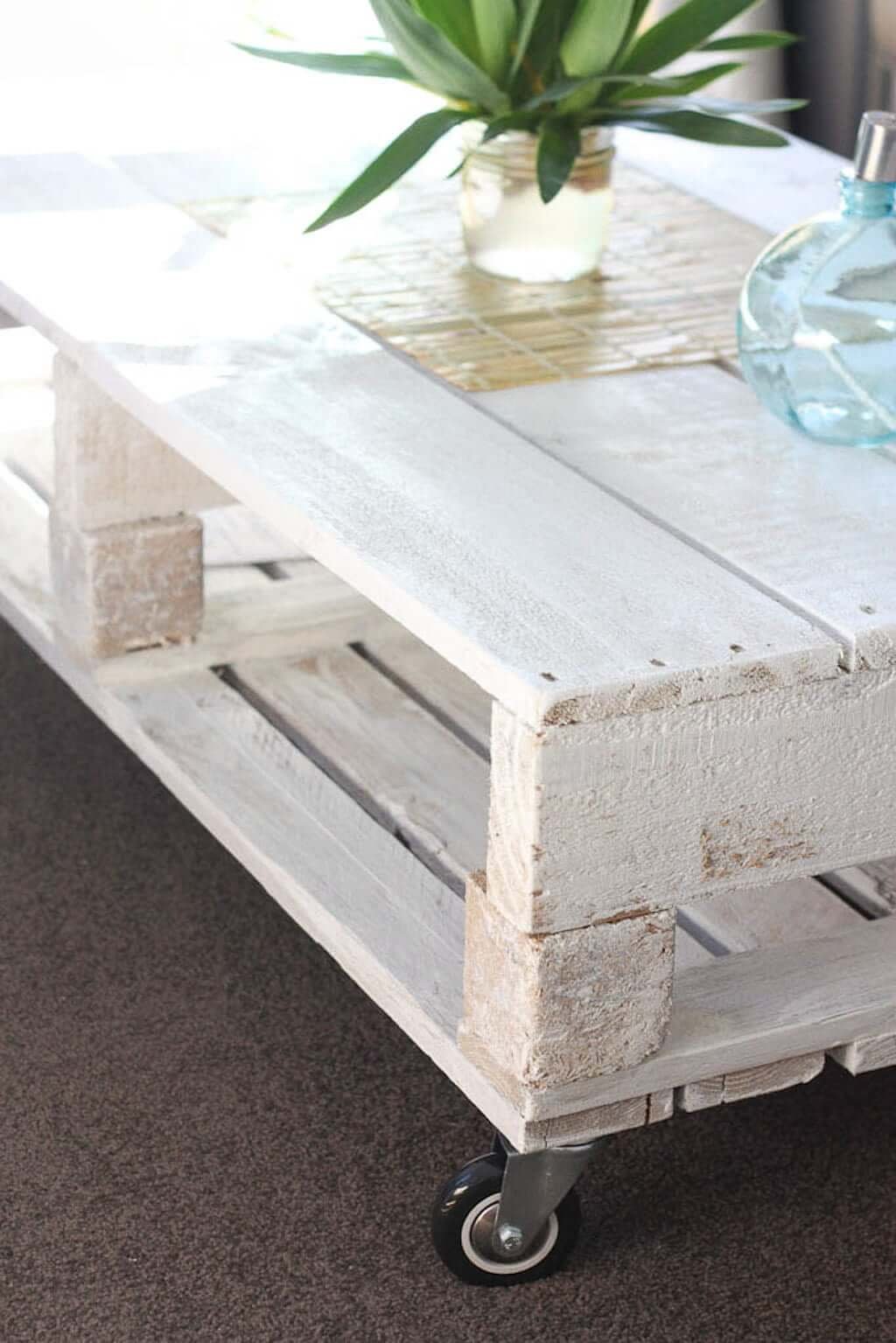 #2: …or to scoot closer if you needed to set a plate or drink down on it.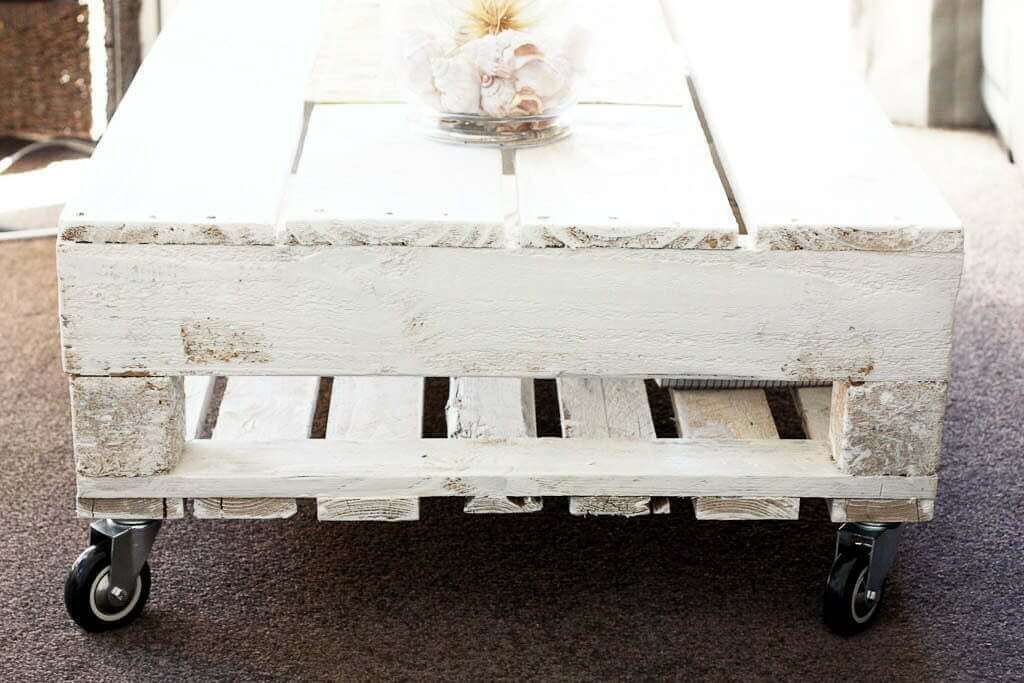 #3: Sometimes I'd wheel our pallet coffee table out of the way if I'd been working out and needed an area to stretch. Castors made the function even better.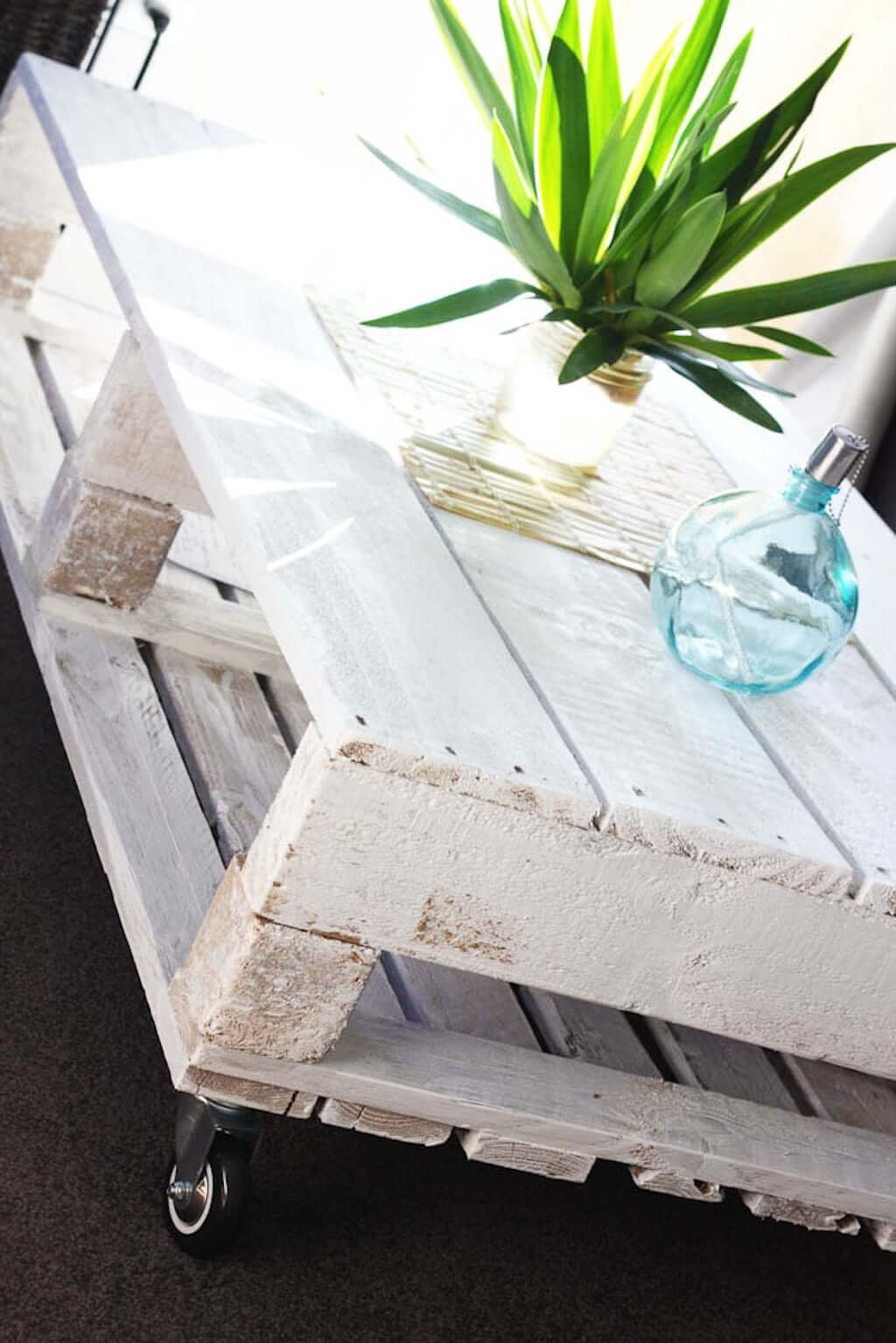 #4: To boot, our pallet coffee table was a huge conversation piece. We started noticing that, for some reason, most everyone who came over couldn't seem to stop gushing over our coffee table.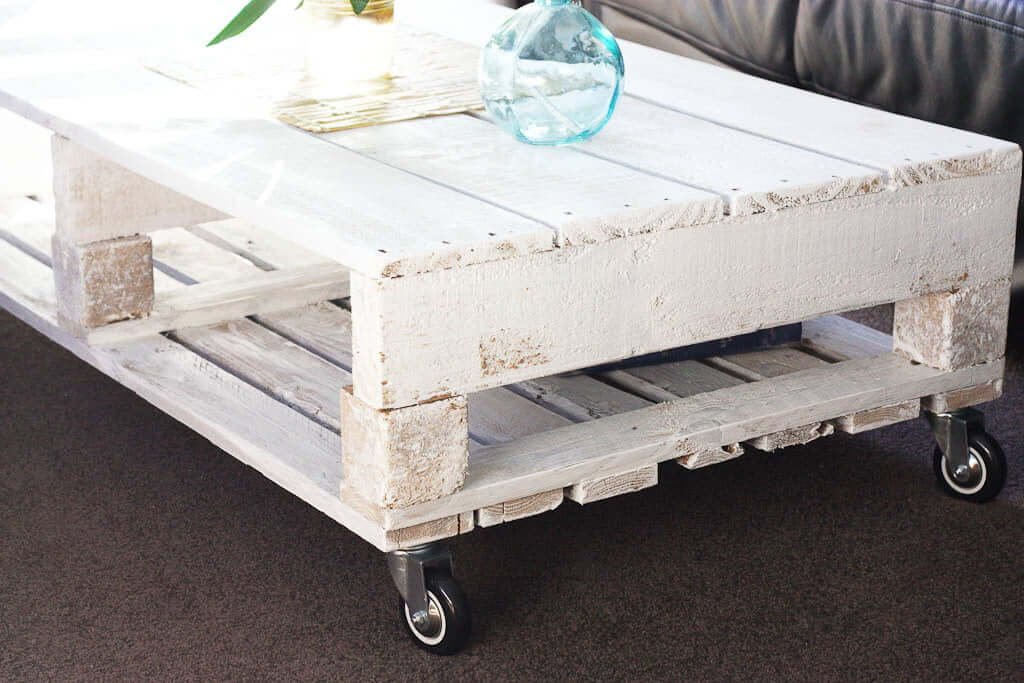 DIY PALLET COFFEE TABLE
"What was the cost for your wooden pallet coffee table?"
Function plus all of the above bonuses for $20? You can't beat that!
(This was cost of castors only, as the pallet = free, and paint = free leftovers, as many of us have lying around!)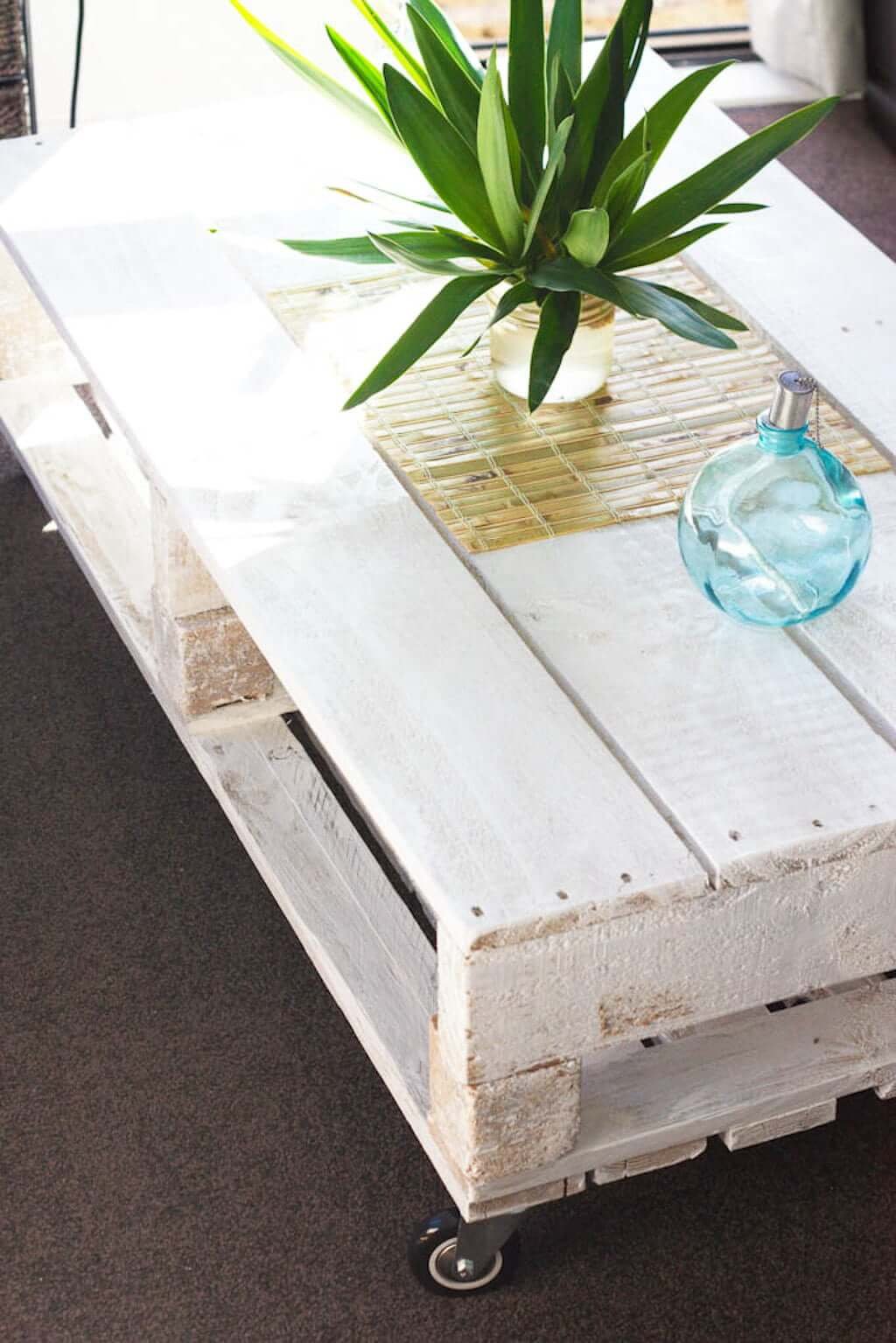 ---
See more of our fun New Zealand projects…
…or get more FREE tips, tricks, & DIYs from our current California house projects!