One of our clients has a standard builder-grade home and is trying to figure out how to make it rejuvenating to her. She has great taste but is a busy doctor who needs a refreshing space to come home to. She also wants her kids not to spend a lot of time in front of the TV.
This client had an extra room downstairs she didn't know what to do with, and so one of the ideas I came up with for her was
a library!
Complete with floor-to-ceiling bookcases and big, cozy chairs. Even a table or ottoman in the middle for the kids to do games or puzzles on. (I know from experience raising kids currently and eliminating a lot of their screen time that this is helpful! 🙂 )
To add an extra KAPOW to this library, I'm trying to convince her she needs a library ladder, because
WHO DOESN'T LOVE A LIBRARY LADDER? 🙂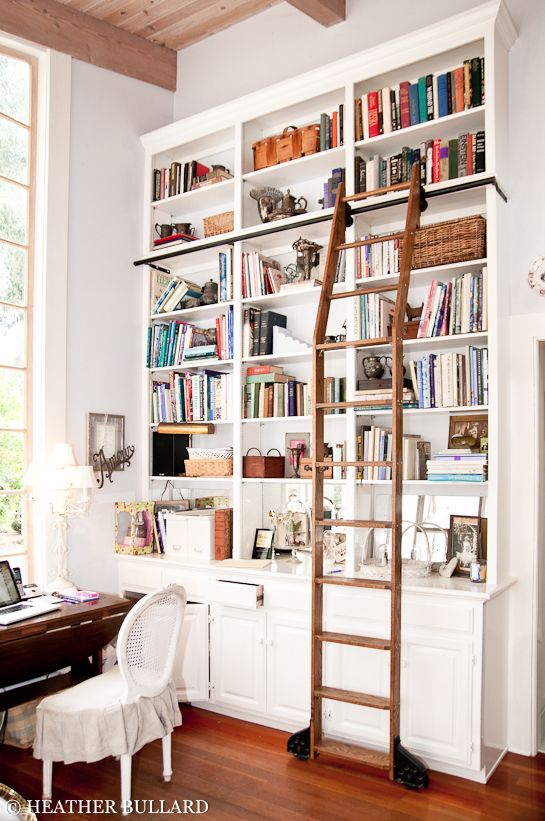 Even floating shelves can have a ladder!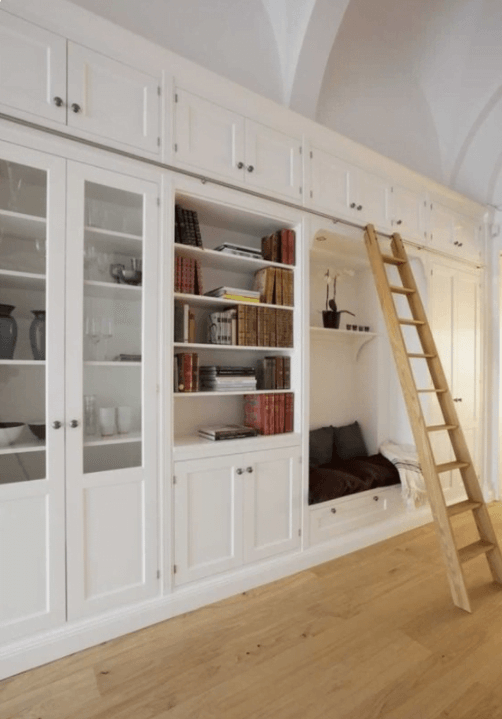 Flexibility is key! Library ladders don't need to go against true built-ins. They can be part of freestanding bookshelves and cabinets!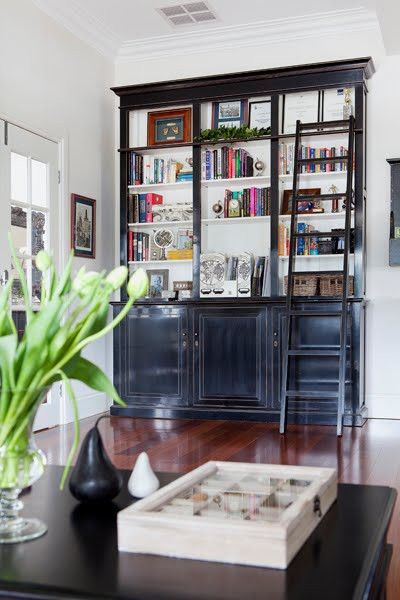 Think how much better this space has been made just with the addition of the lighting as well as the ladder.
Same kind of lighting, different look.
Even if you can't do built in, this cocoa wood library bookshelf comes with a ladder and was surprisingly affordable when I clicked to see it!
➜ Our complete list of every single home project (plus more client projects!) is viewable HERE!