IT'S FINALLY HERE!
As people across the world have discovered what we did with both 1) our master walk-in closet design and/or 2) the closet designs we did in our smaller bedrooms…
…we've been messaged for months for full details, and it's taken us months to create the plans + step-by-step design guide (amidst everything else we've had going on with other work)…haha
…but tonight let's pop the bubbly because it's HERE FOR YOU!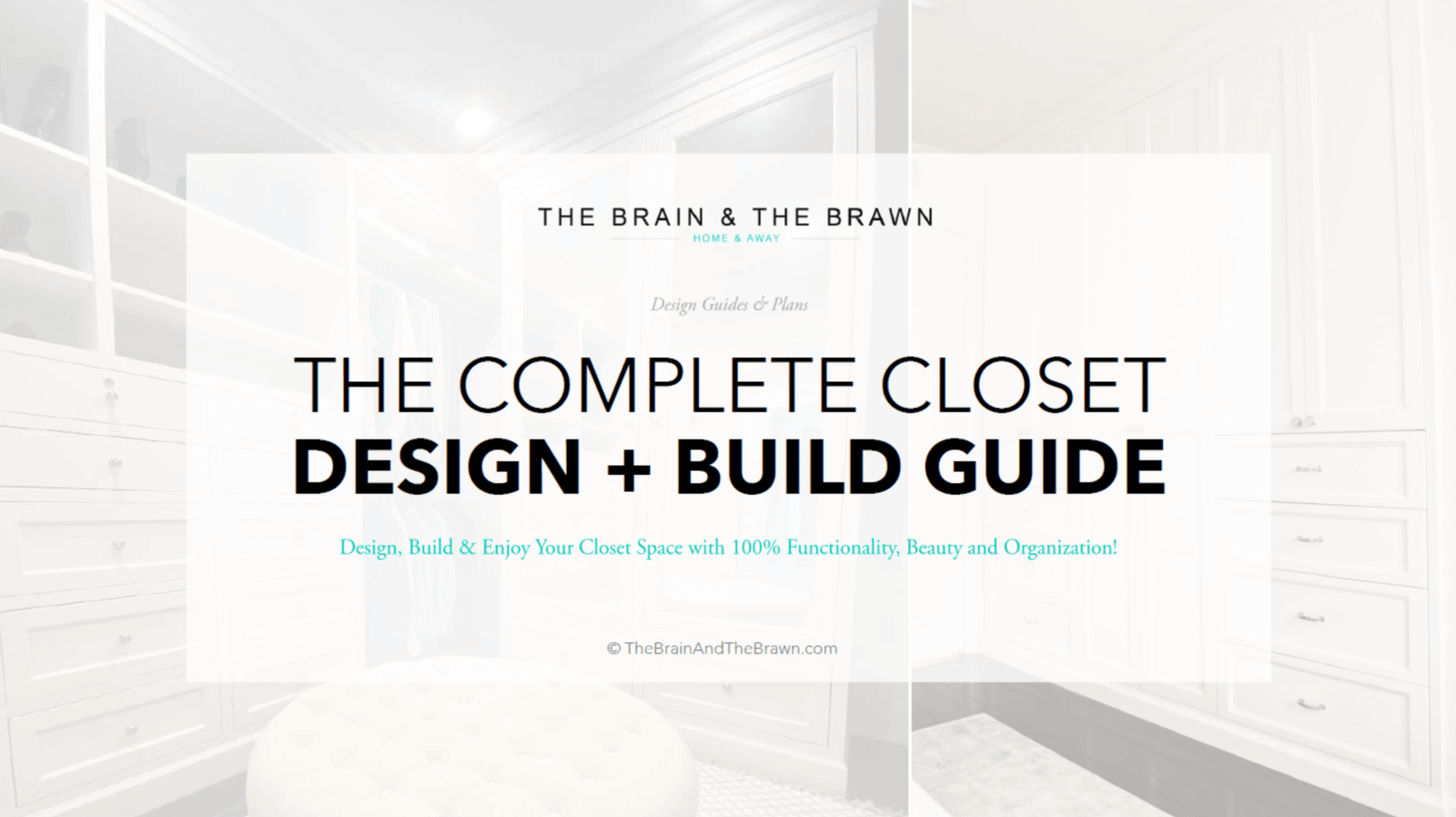 We can't wait to see your real-life closet designs come to life now, and to hear your stories of functional and organizational closet glory! 🙂
Get yours HERE!