For those of you who've been asking about these two items from our latest Instagram Reel about our updated tea drawer, here you go:
The Black Canisters:
This is where we keep our loose leaf teas. I tried about 87 different canisters before I found these (they feel SO good and high-quality), and have meant to write a post about it for months but just haven't had time, so here you go! 🙂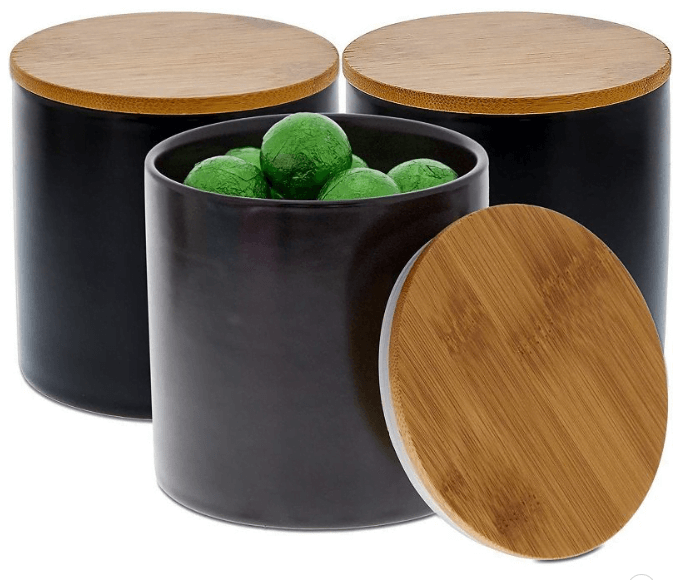 The Rug:
The runner we have in this area of our kitchen is one I searched for the best deal on (and design) for awhile. After searching a lot of fancy décor stores, I was surprised where I finally found our winner!