I'm SUPER HAPPY this morning at the prospect of convincing one of our existing clients that she needs to consider arched bookshelves for one of the project we're working on for her! She said she wanted some built-ins, and so I'm having fun finding what I believe she should do in her particular space. 😉
There's a fine line between giving a client what they want and what I see as what they need! I'm having to listen super well (which I'm already good at, sometimes too good) and read between the lines (which I get better at every day with clients!) to see what they don't even know they want but I can see it for them! 😊
Update: I've had our client meeting since writing the above and she loves the arched bookcase ideas! So keep an eye out later this year for finished photos of this project because we're having to custom design them for her space! Love custom projects because no one else in the world has exactly what we're creating!
I'll give her other options, of course, but take a look at these and tell me your heart didn't give even a little leap of happiness at seeing these beautiful curves?
Above shows a single, narrow option. That wood texture and warmth, especially on the cabinet doors below, is MWAH!
Below shows how a wider, double-shelf option could look just all in a simple, warm white:
Built into the wall and one continuous shelf horizontally…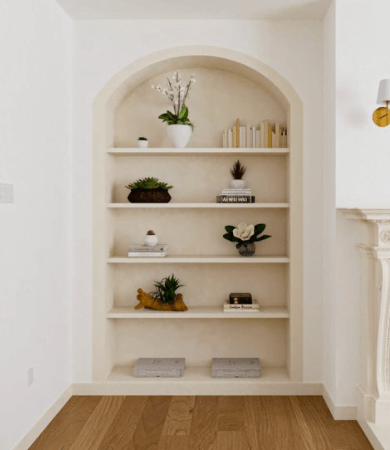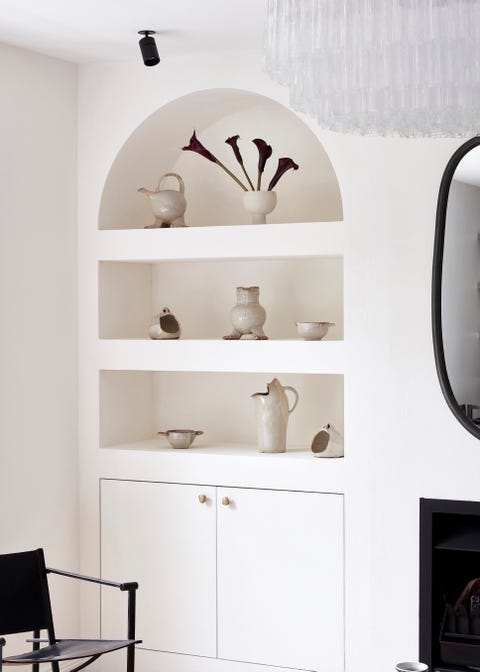 If you can't decide between black or white, why not do both? (Or reverse it! Or use wood interior…)
I highly recommend creating moments like this in unexpected spaces, such as what could have been a standard hallway.
Rectangles NEXT TO curves = unique!
If you can't do built-ins (or you want to move your bookshelves with you because you're renting or not planning to stay in your home long!), these arched stand-alone shelves are stunning options: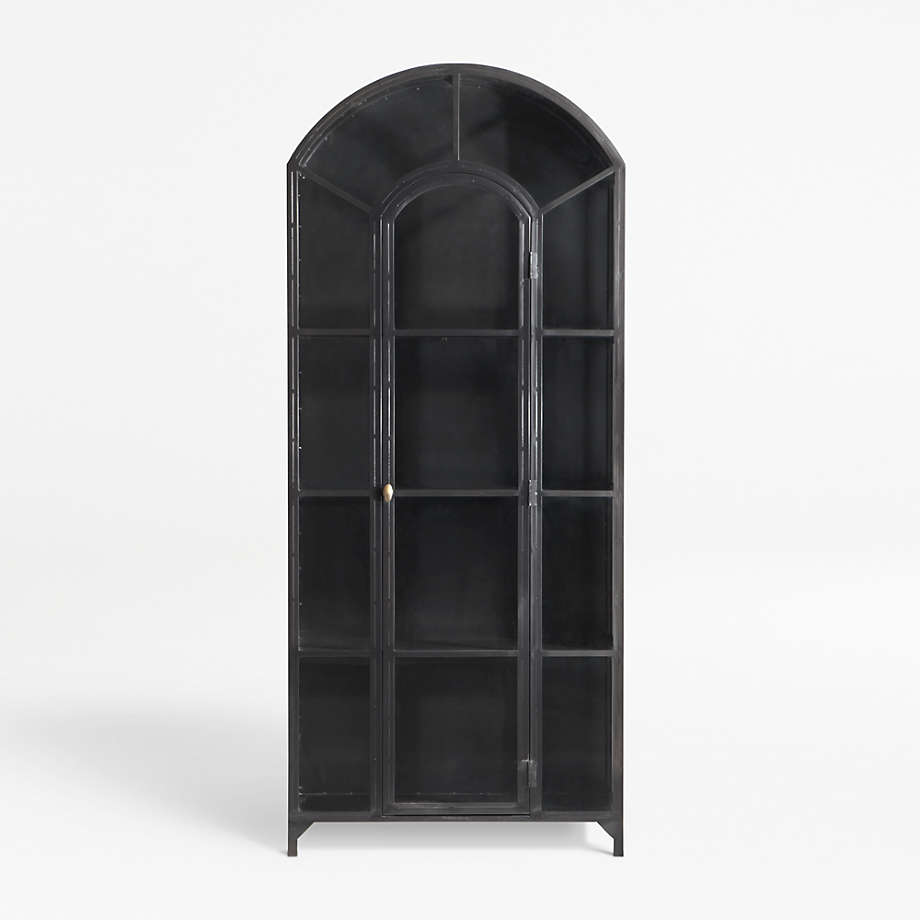 Black Arched Glass Display Cabinet
(styled version below!)
Storage Cabinet (comes in 4 different colors!)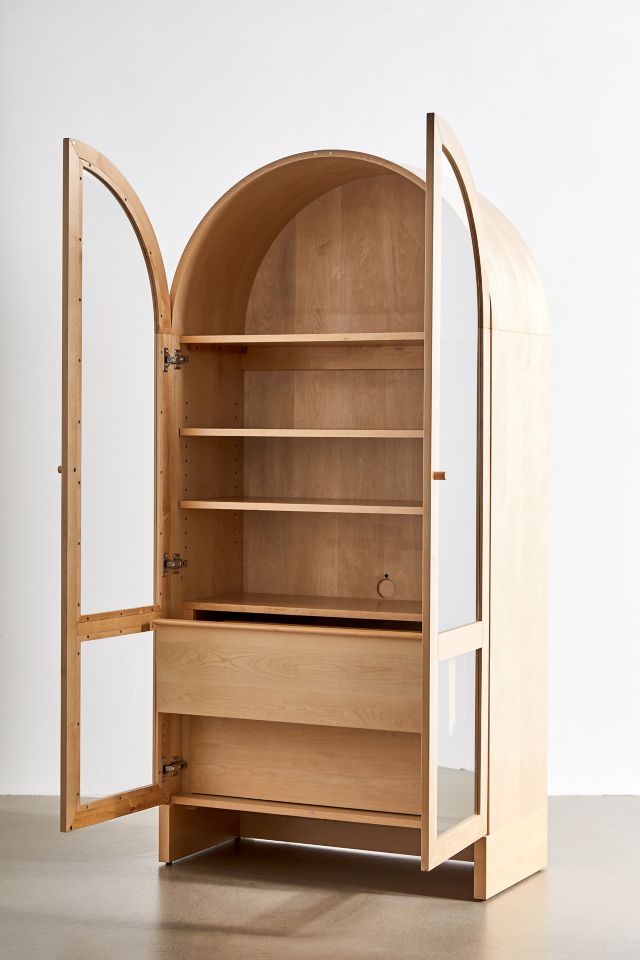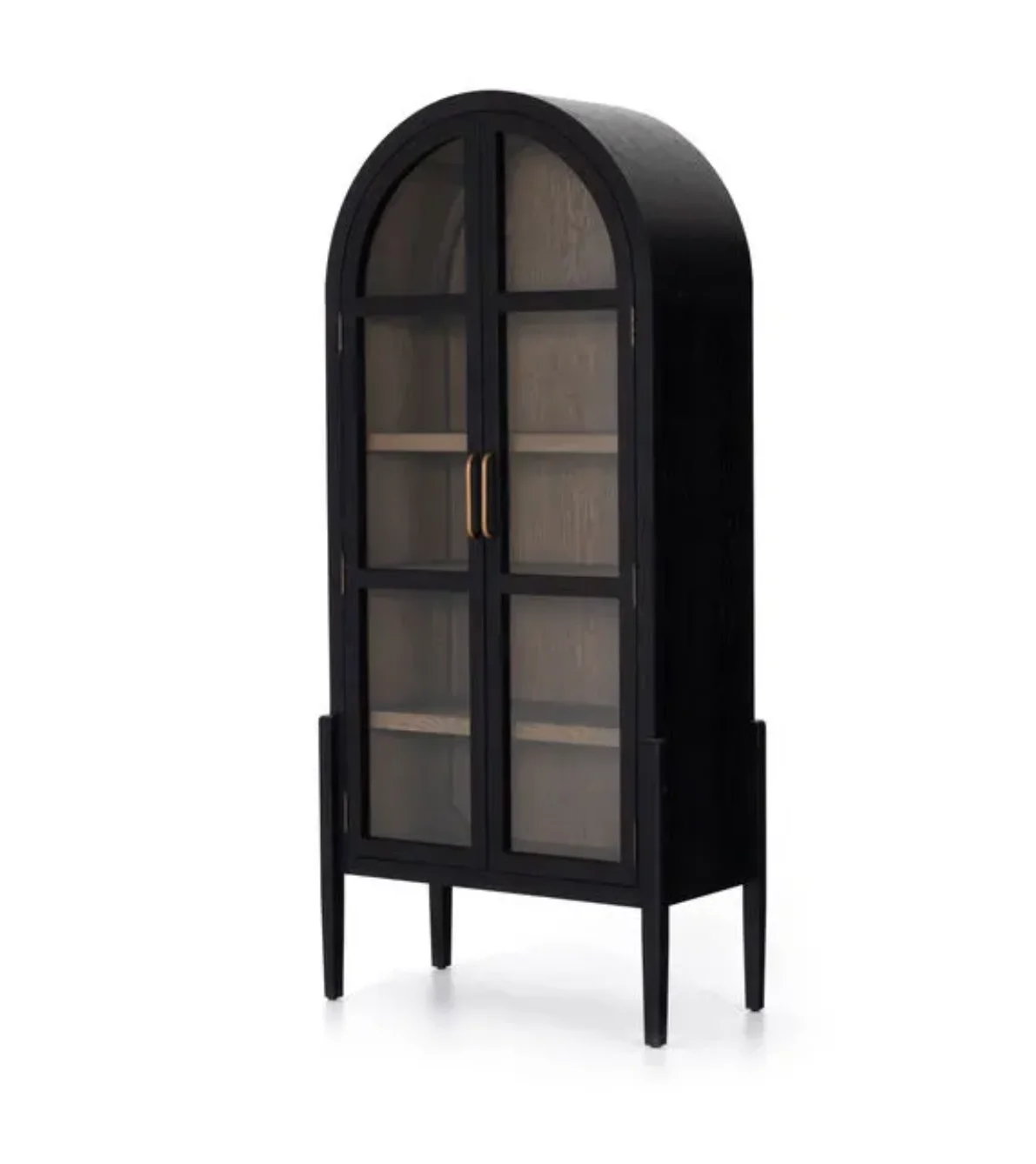 Matte Black Glass Cabinet with Rounded Top
Love this bar cabinet too–comes in 3 different colors!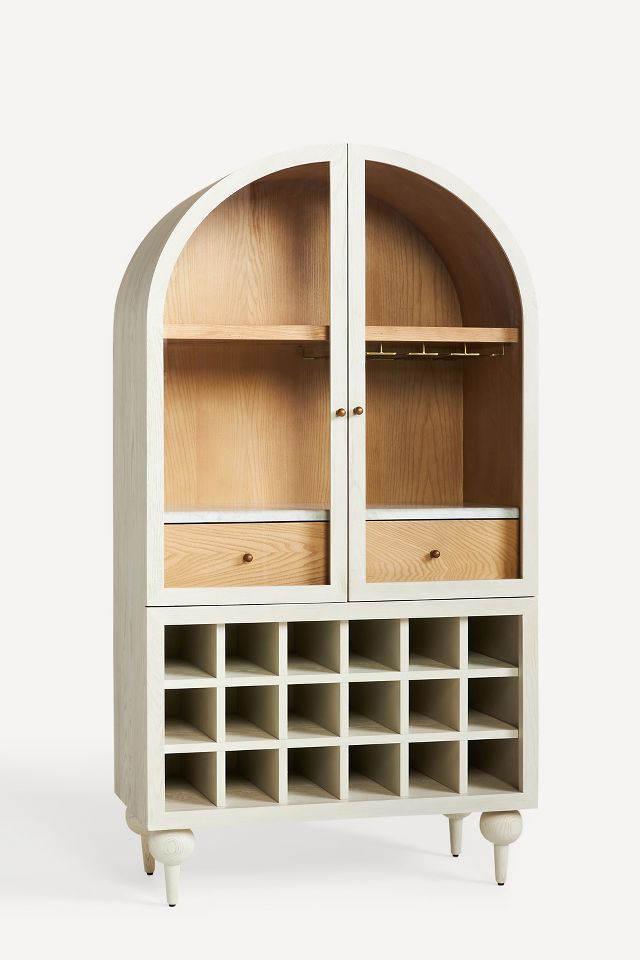 Next…