How'd we end up living in the Scottish Highlands for 3 months?
Long story short: we needed to be in the UK for 3 months, so…
…we considered splitting it 1 month in England, 1 month in Scotland, 1 month in Ireland…or something like that.
However, there's something to be said for picking one country and really enjoying it!
(Also, especially while you're working full-time remotely AND you're living with kids, not having to move countries every month does make things easier!)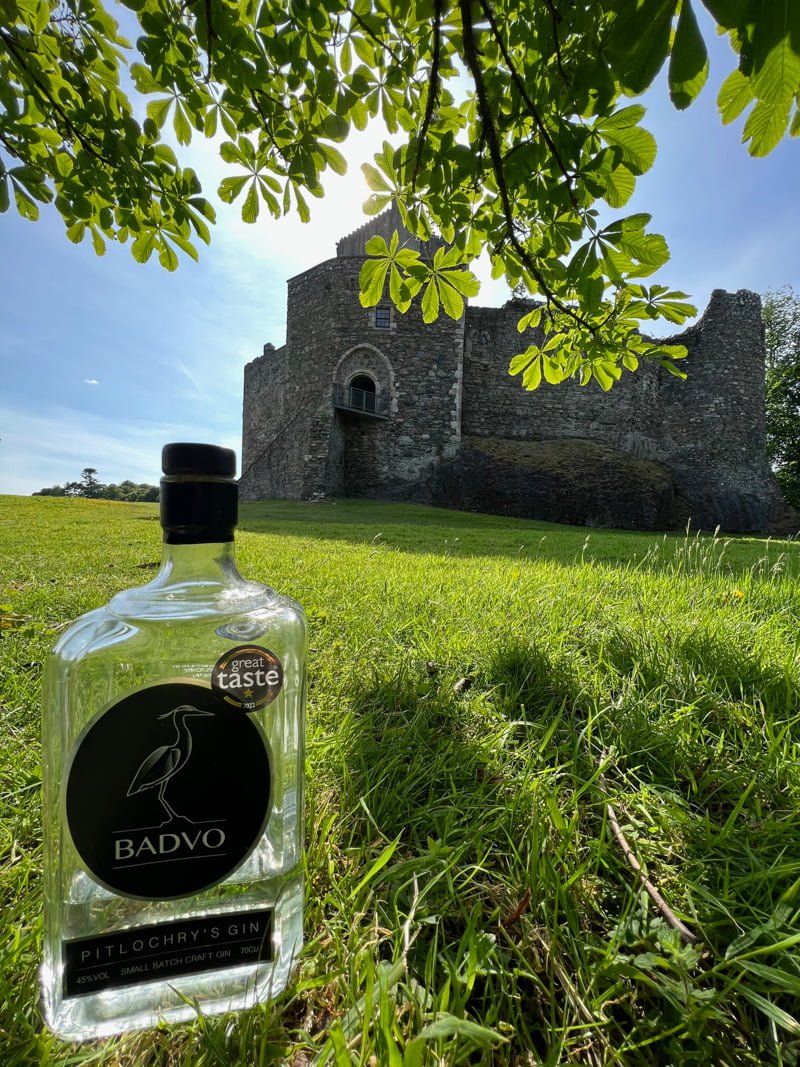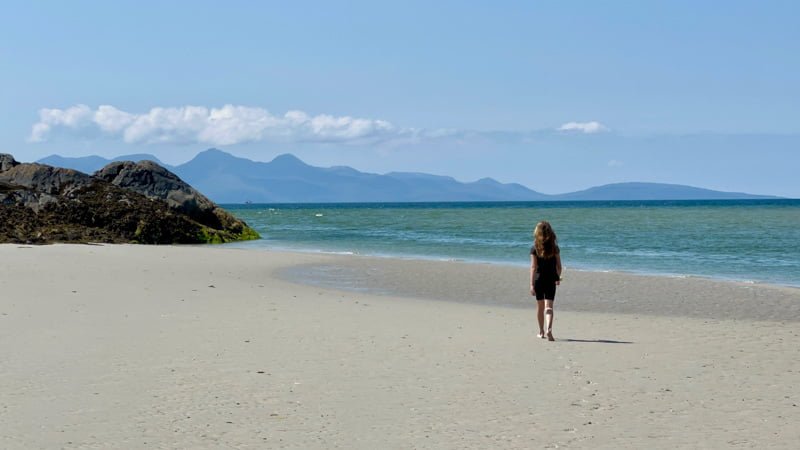 Logically, Matt and I also decided that because we have this unique opportunity of being able to live and work from anywhere in the world, we wanted to pick more
out-of-the-way, takes-longer-to-get-there
locations when we could!
I'd traveled through Scotland a few times before and had a fair idea of what I liked (and didn't). So as I searched for homes we could rent in the areas I wanted to go back to for a much longer, more leisurely time…
…I found unique homes in the unique areas that felt like such a treat to get to actually live long-term in!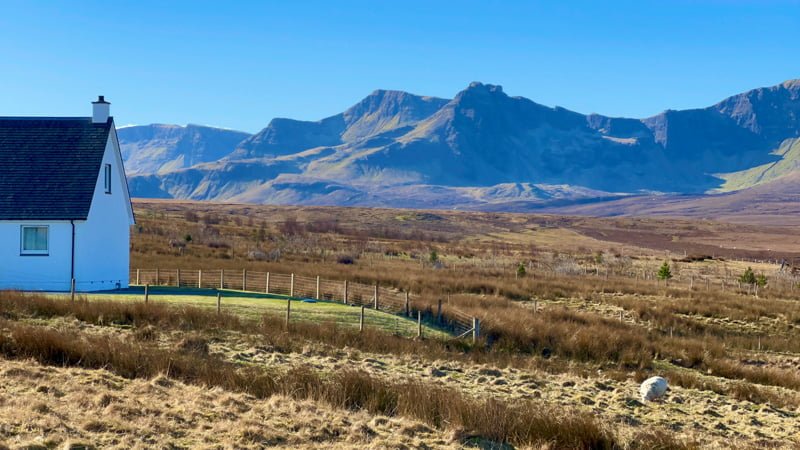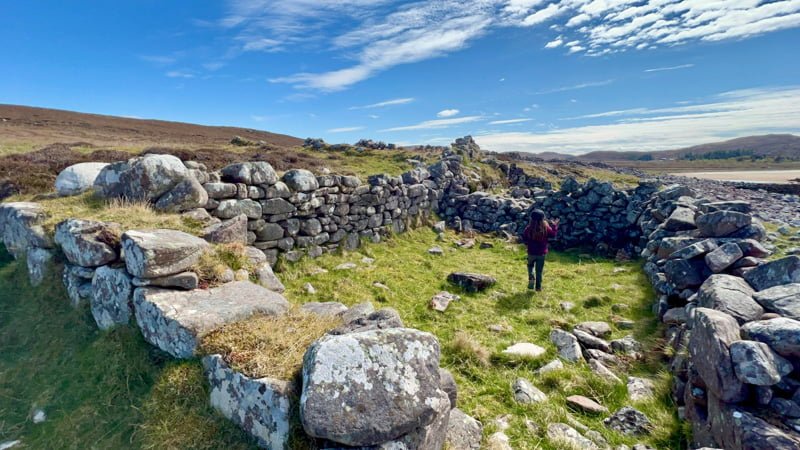 Living in these consistent places allowed us time to
Go repeatedly on our favorite walks along beaches and hills and hikes through the highlands
Find our favorite cafes and restaurants, where the owners start asking and knowing our names
Find our favorite grocery shops (one of which had THE most talkative kind owner that you had to allow quite a bit of time for each trip just in case)
Do things we like as mom/daughter time such as consistently horse riding on old Scottish trails the local laird would let people ride through, or visiting local libraries and playgrounds
Find our favorite beaches (yes, Scotland has some great ones!)
Make friends with neighbors
…such as when we were renting a house on centuries-old farmland where the owner and his wife let us come over to pet baby lambs, brush down a neglected horse, let the girls ride another horse…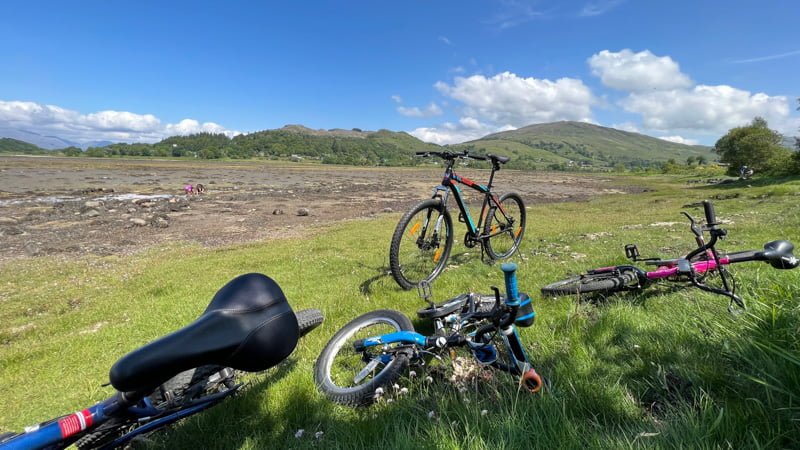 Looking back, it's amazing to me how much the various Scottish people embraced us when they learned we weren't just there for a few days as regular tourists. Depending on what you're comparing it to, three months may sound long or short, and we could definitely find reasons to stay in MOST of these places even longer…
…yet if you do move somewhere and really embrace it, we recommend frequently visiting the locally-run stores and little shops and cafes and talk to the neighbors and let your kids ride bikes down the old dirt roads past the sheep making a ruckus everyday or whatever it is…the neighbors know. 🙂
And it was unexpectedly heartwarming to see how quickly some of these people accepted us!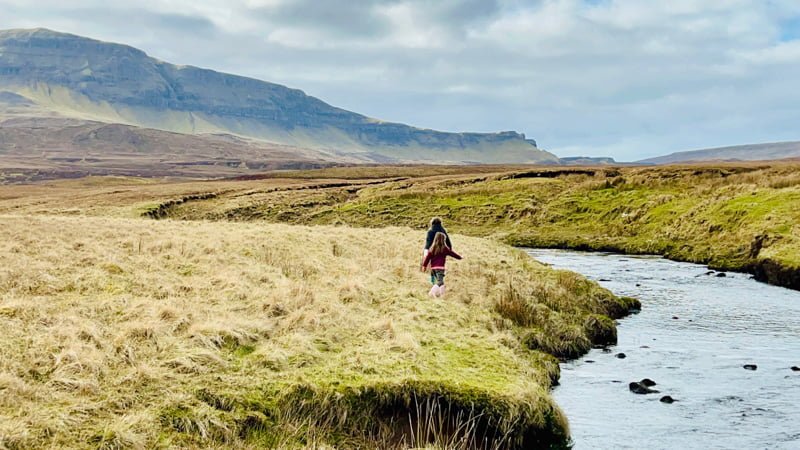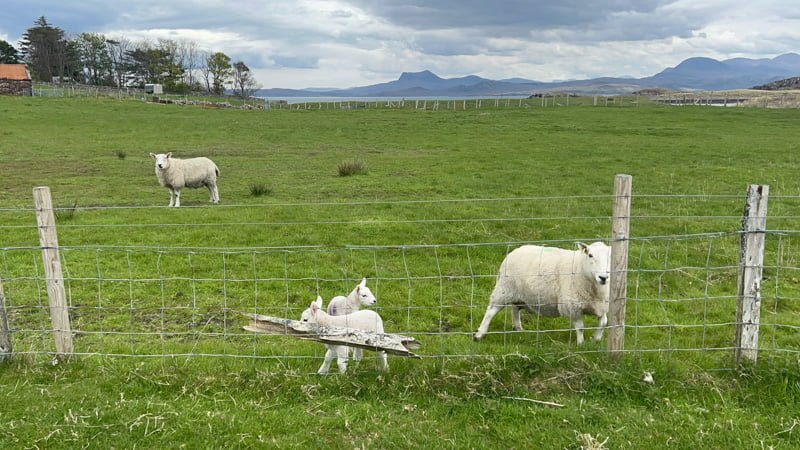 Let's have some fun now and find out WHO'S REALLY TO BLAME FOR OUR LIVING IN SCOTLAND:
Laura Ingalls Wilder.
I'll explain🤣… As a mom looking for books for my speed-reading daughter to devour, I discovered that there were other "Little House" series, not just by Laura Ingalls Wilder…
…but whole series based on her mother, and her grandmother, and her great-grandmother! Totally fascinating, and the great-grandmother lives in this house on the remote hills of Scotland over a loch…
So, while I'd thought all my travels to Scotland prior to motherhood were good enough, I started envisioning our family living in an old, original stone cottage on the top of (or I'd accept the side of) a hill in the Scottish Highlands.
Bonus points for having a view of the loch, like in the books.
So as I searched for Aforementioned Dream Cottage in Jess's Brain, I discovered several different houses as potential candidates.
My "loch view" house wasn't an old stone cottage, and I know now that my dream doesn't technically exist (and why they don't put the old stone cottages on the hill like my brain envisioned).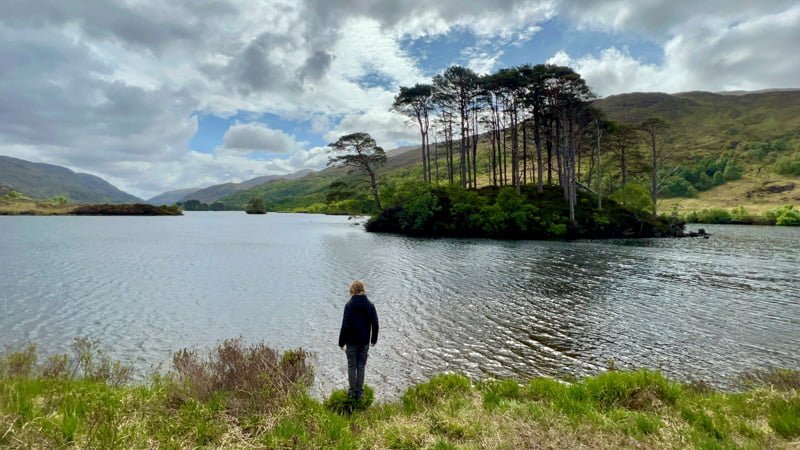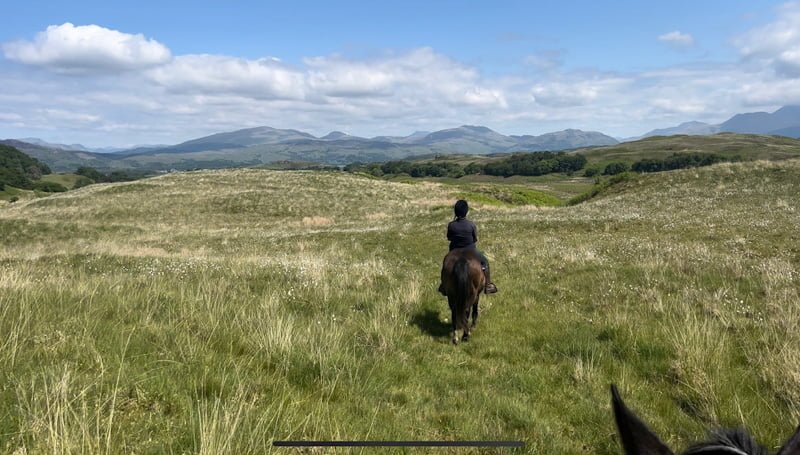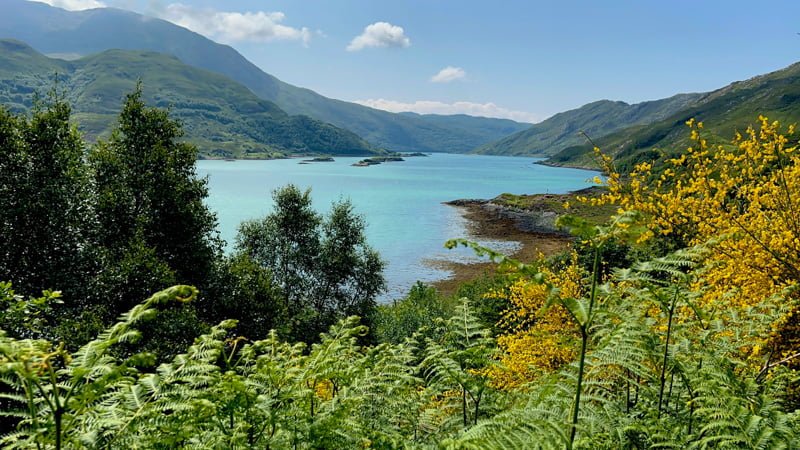 Like I said, Scotland isn't just dramatic highland scenery, they have wonderful beaches to play at! We found 4 or 5 favorites we kept going back to.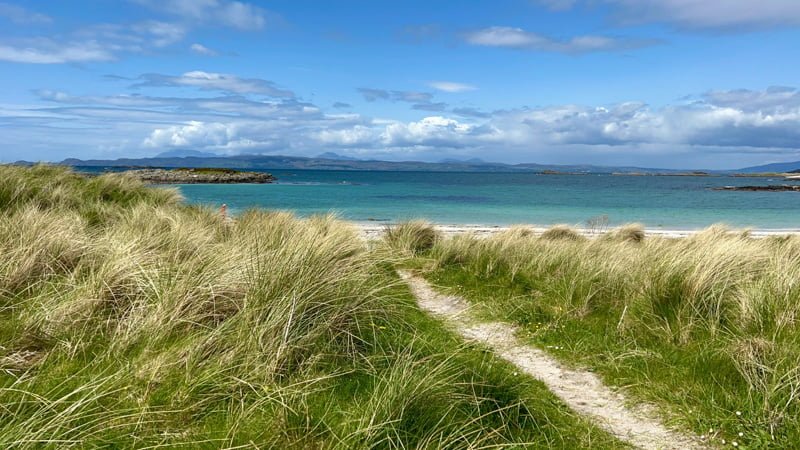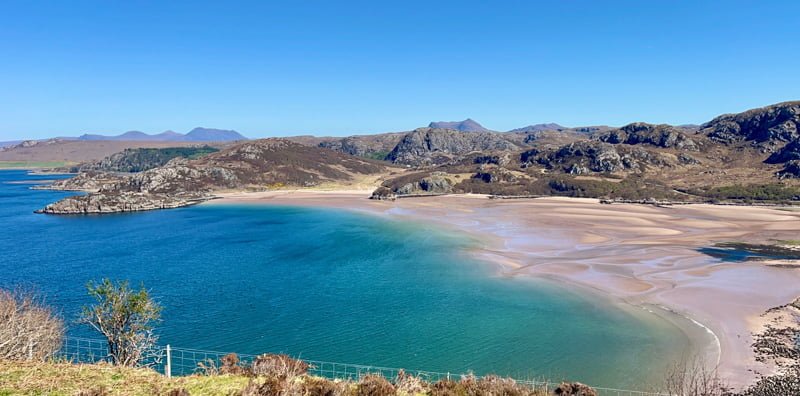 Another day I was musing on our time in Scotland and wrote the following:
Living somewhere is different than experiencing it as a tourist traveler.
You go slower, you don't "do" everything but you still do more, more slow interactions with locals and talking with people, getting attached to a place, getting a pulse on the people and "vibe" of a place…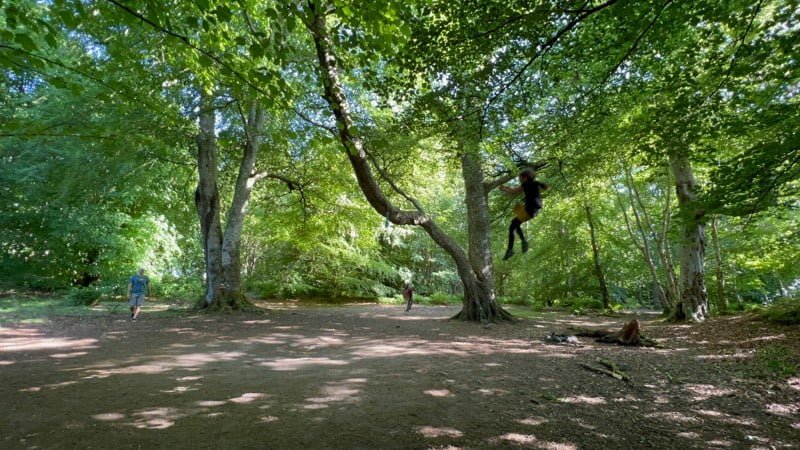 It can be tempting to compare yourself to the tourists that whisk through and check off all the sights they've seen, or all the ground they're covering…
…but we've learned it's just a completely different sport so there's no comparison, and it's fun to listen but mostly we just naturally end up talking to locals. Not because we don't want to talk to tourists but 1) tourists are in a hurry, 2) tourists aren't there to chat and 3) the people we run into on slow activities like walks or bike rides are usually local people.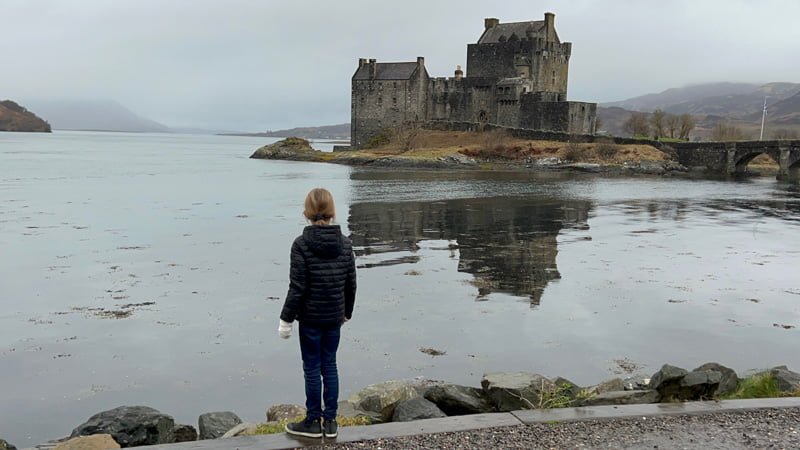 So funnily enough, we don't interact with many non-Scottish folk. The most we've heard of the German, French or American accents is at cafes and restaurants while ordering food, and they're usually in and out faster than we are bc they've got a busy sightseeing schedule to stick to.
We're getting into long conversations with
our landlords
the people that work at our favorite cafe down the road
our riding instructors and other local riders
random people we meet on hikes, walks, bike rides, hanging out at the beach…
the man who was flying a non electric glider off beach dunes and gave our daughters a lesson in aerodynamics…
…the woman who still rears her own sheep, works the wool and knits it into sweaters all the old way, by hand…teaching my daughter to spin her wool…
…the farmer who trains his working sheepdogs and let the girls play with them for an hour…
No, I can't even begin to list them all off…but we have really, deeply enjoyed it.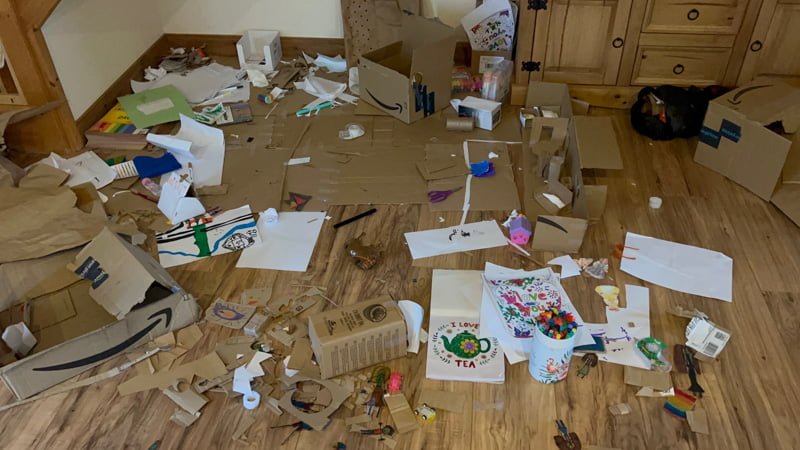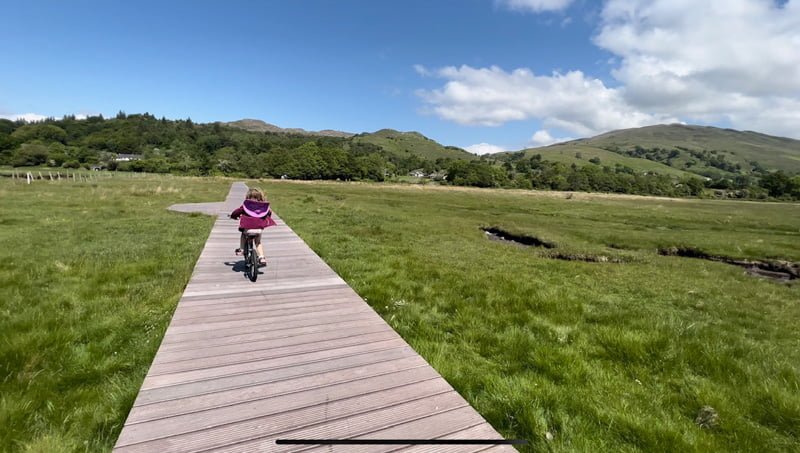 The longest non-Scot conversation I got into was with the New Zealander who guided my daughter and I with another couple on a via ferrata up and over a waterfall…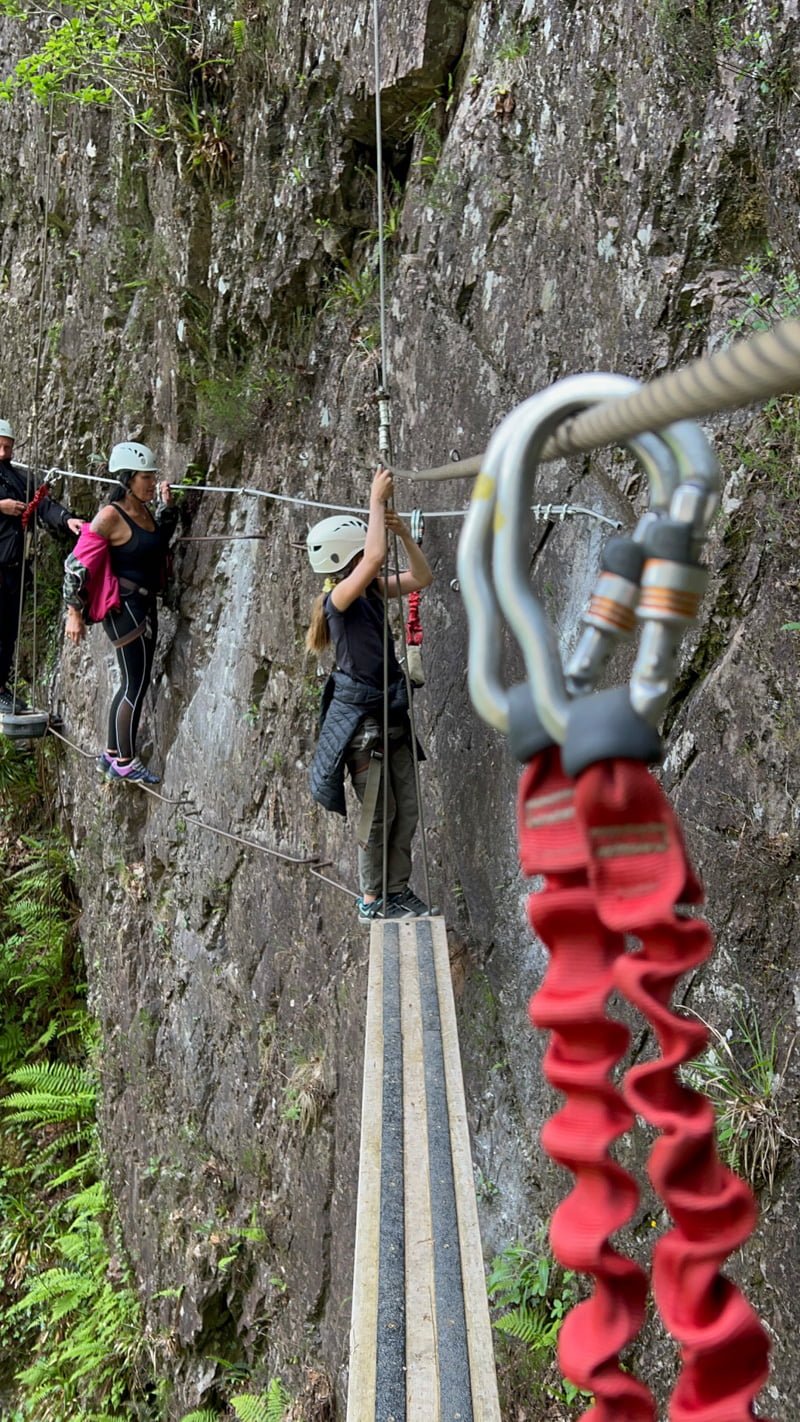 …so, as soon as I heard that Kiwi accent, you know I had a few questions.🤣
We climbed and talked for hours about life, education and homeschooling, to both being the oldest of 5, to growing up with special needs siblings!
The other couple was Scottish and my daughter and talked to both of them as well, hearing about their farm and travels in their camper van.
THE COOLEST part about this was that the other couple was so nervous, so our guide had me go first then my daughter, which meant they had an 8-year-old to follow, which the woman said really helped give her confidence to do it herself too! 🙂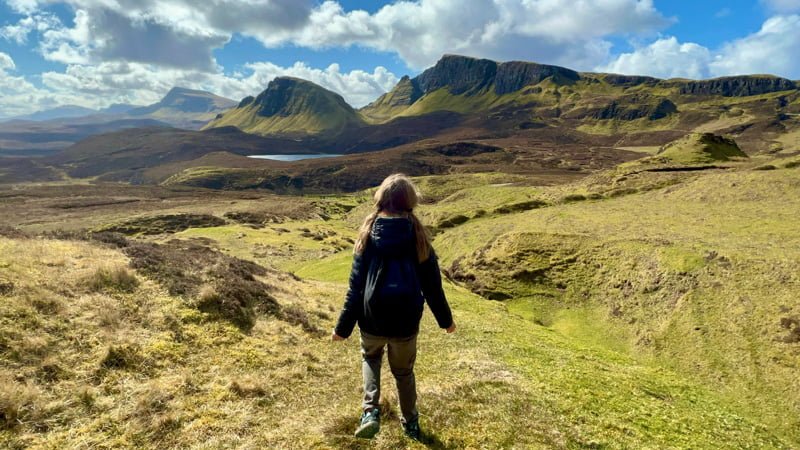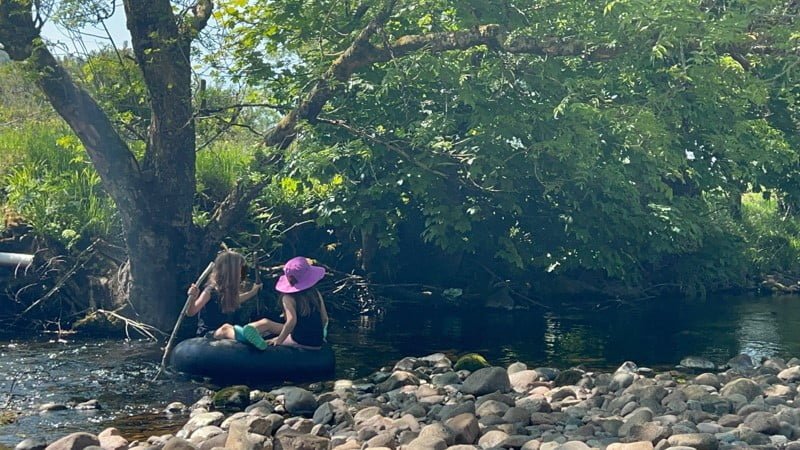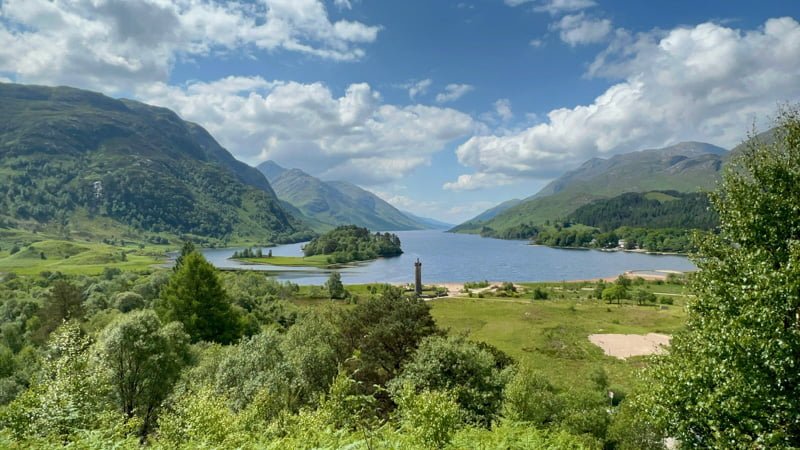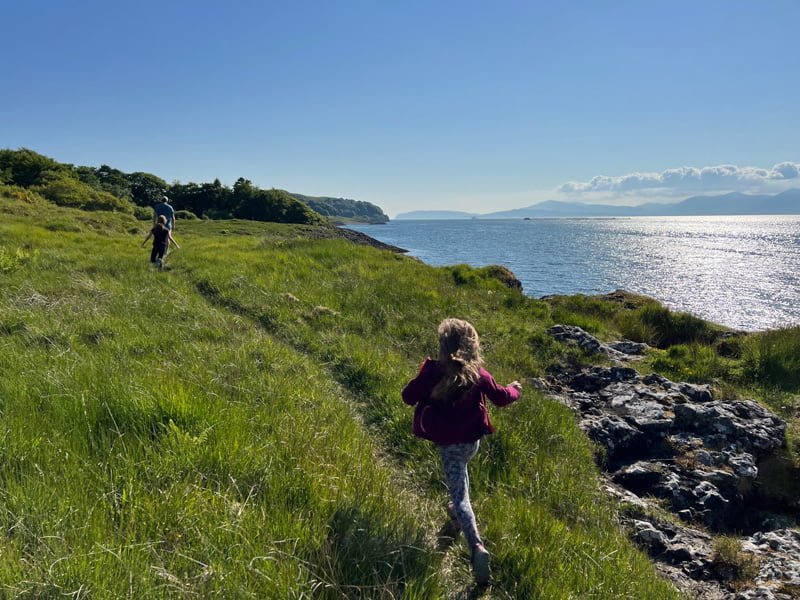 Ending up living in Scotland for 3 months was NOT something we planned on when we started this…
…but it ended up being surprisingly refreshing, relaxing, and rejuvenating!
BUT…where will we go next? 😉 Somewhere veeeeeeeeeeery different!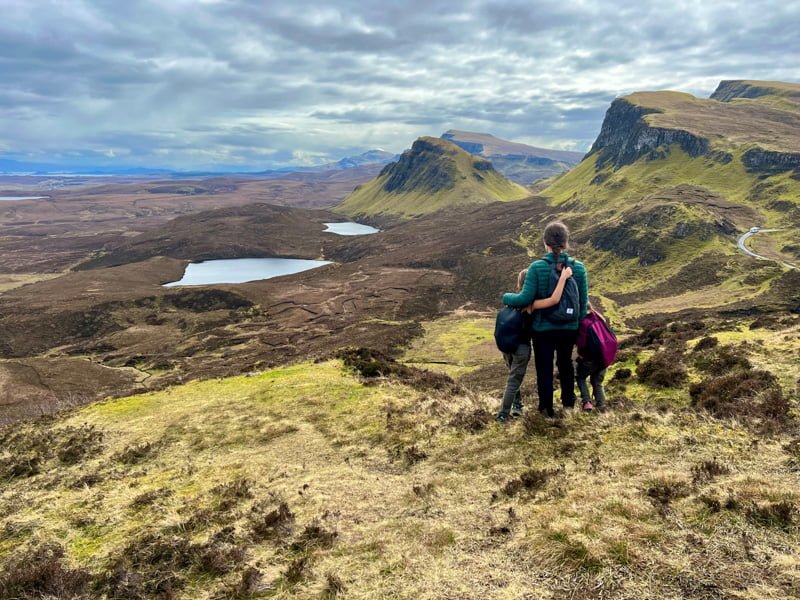 If you missed it, we were in Spain and Morocco before this…
You can also check out where we lived in
Why are we doing this, for how long, and all your other questions are answered in this post! 🙂
PS: Yes, we are working full time while we do this!😅 Another good reason we do it slower.
PPS: To support our small business, check out this page full of helpful guides we've created! I highly recommend starting with this #1 step!
(I honestly believe EVERY human being should get this. It's hitting what REALLY matters in life so I'm proud of its direction. If you get it and don't like it, just email us for a refund. I want you to love it like I do and I want it to HELP you…for REALZ!🤗)