We felt frustrated we couldn't do longer bike rides with our young kids, but this one inexpensive solution has us getting out everywhere now!
* This post contains affiliate links which are at no extra cost to you.
Family Adventure with Less Work for the Parents = Pretty Much Our Dream. 🙂
Those of you who follow our Instagram stories will have seen us biking more often, both in our local areas and on trips.
With kids, this can be harder. Ideally, they're either so young (AKA small) that you can fit them into an attachment on the back of your bike, or they're so old (AKA big) that they can bike themselves around without needing you to expend energy!
The hard part is when both or one of them are juuuuuuust inbetween those two, and can't really do either.
What do you do?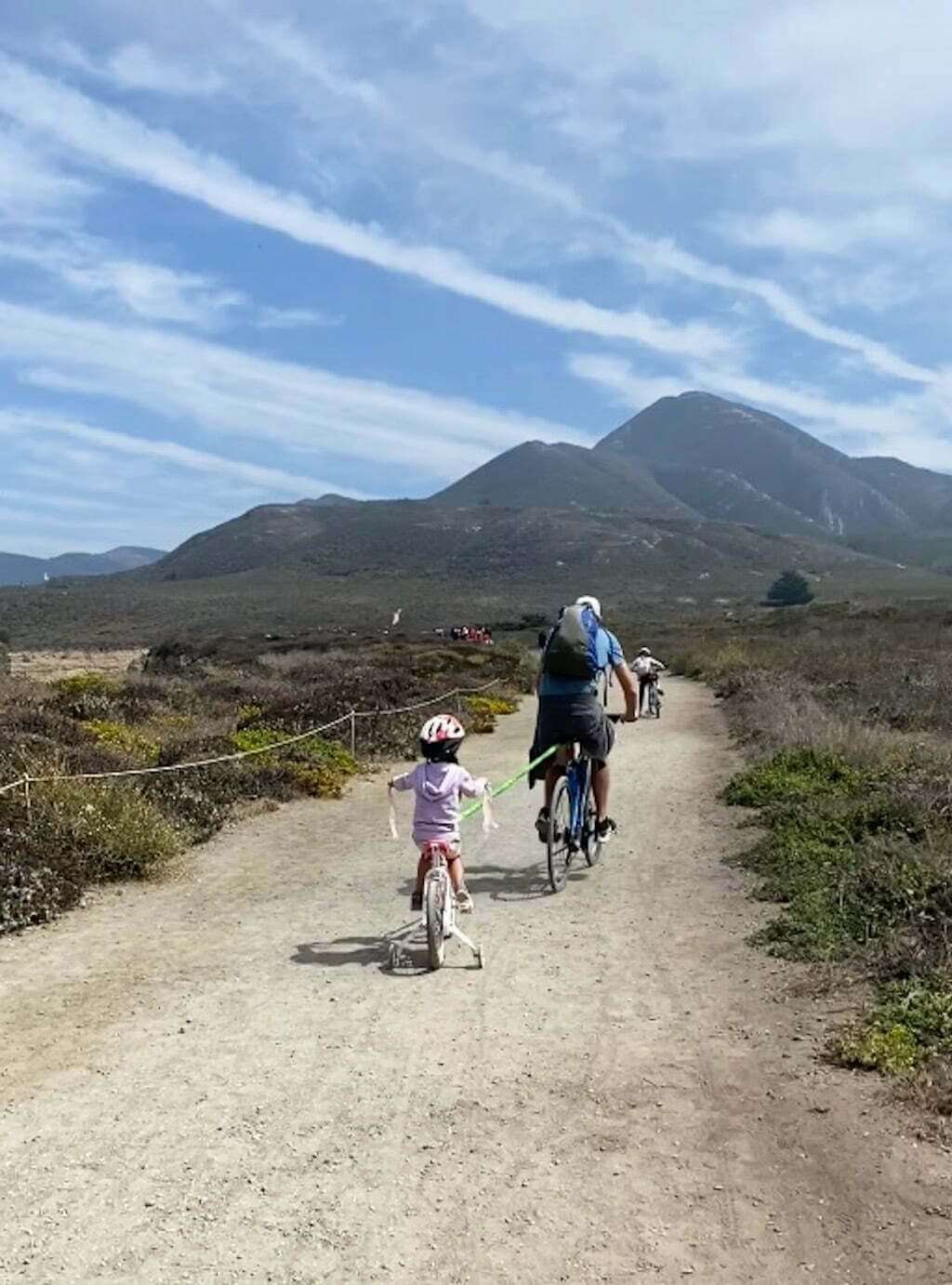 Maybe Matt and I are getting old (and by maybe, I mean clearly), but we're getting more and more into finding ways to conserve our energy. (Hence, many of the clever ideas and home hacks you've come to know and love us for sharing!)
We're also into finding smart ways to get outside as a family and have awesome bonding times, which we've been having a lot more of! With so many cool places to bike around us, and with this incredible year-round California weather, it seemed a shame to let our kids keep us from experiencing the trails and hidden spots we could simply bike to.
Matt found THIS, and it's been a lifesaver with our 5-year-old! Going up hills? Child getting tired? Clip on the bungee and help her along!
It's not a perfect solution, but it's an inexpensive and easy one. We're still on the lookout for the best ways to save energy and still get to cool spots–we'll keep you guys posted. 🙂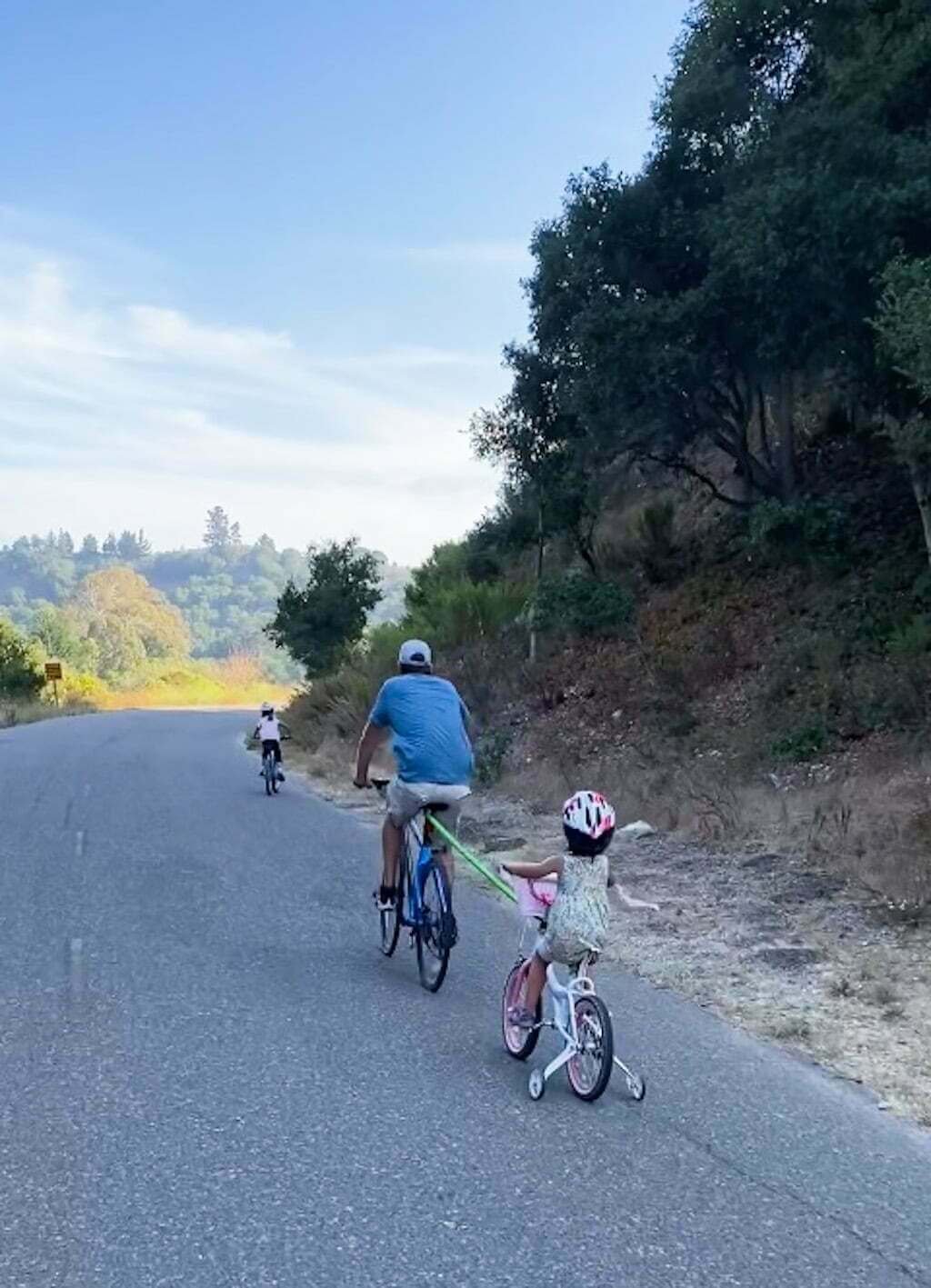 We've made a huge change in our lives so that we can spend even more time with our girls in future! See what we're doing in this post that shocked a lot of people.
➜ Our complete list of every single home project is viewable HERE!