We're on your team! Our goal is to help you turn your home into the functional, beautiful space you've always wanted.
We specialize in long-distance consulting for your space planning needs! Clients love the way we can easily help them via phone, video chats, and other methods made uber-simple, efficiently instant, and beautifully convenient.
UPDATE: Thank you to everyone who loves what we do & has honored us with being part of improving your home spaces so you can live better! We are currently booked through 2023 for all major projects. If you need immediate help, you can submit a consult request to book a 1-hour phone or video consult with Matt & Jess! (Details + cost here.)
Thank you for your continued support via social media and reading our blog–every time you visit, it helps support & encourage us to keep working on this strategic, thoughtful (and free) resource for you!
➜ Big news coming soon, so keep checking our homepage or–our best recommendation of all!–join our private e-mail list to be the first to know!😊
PORTFOLIO samples + UPCOMING PROJECTs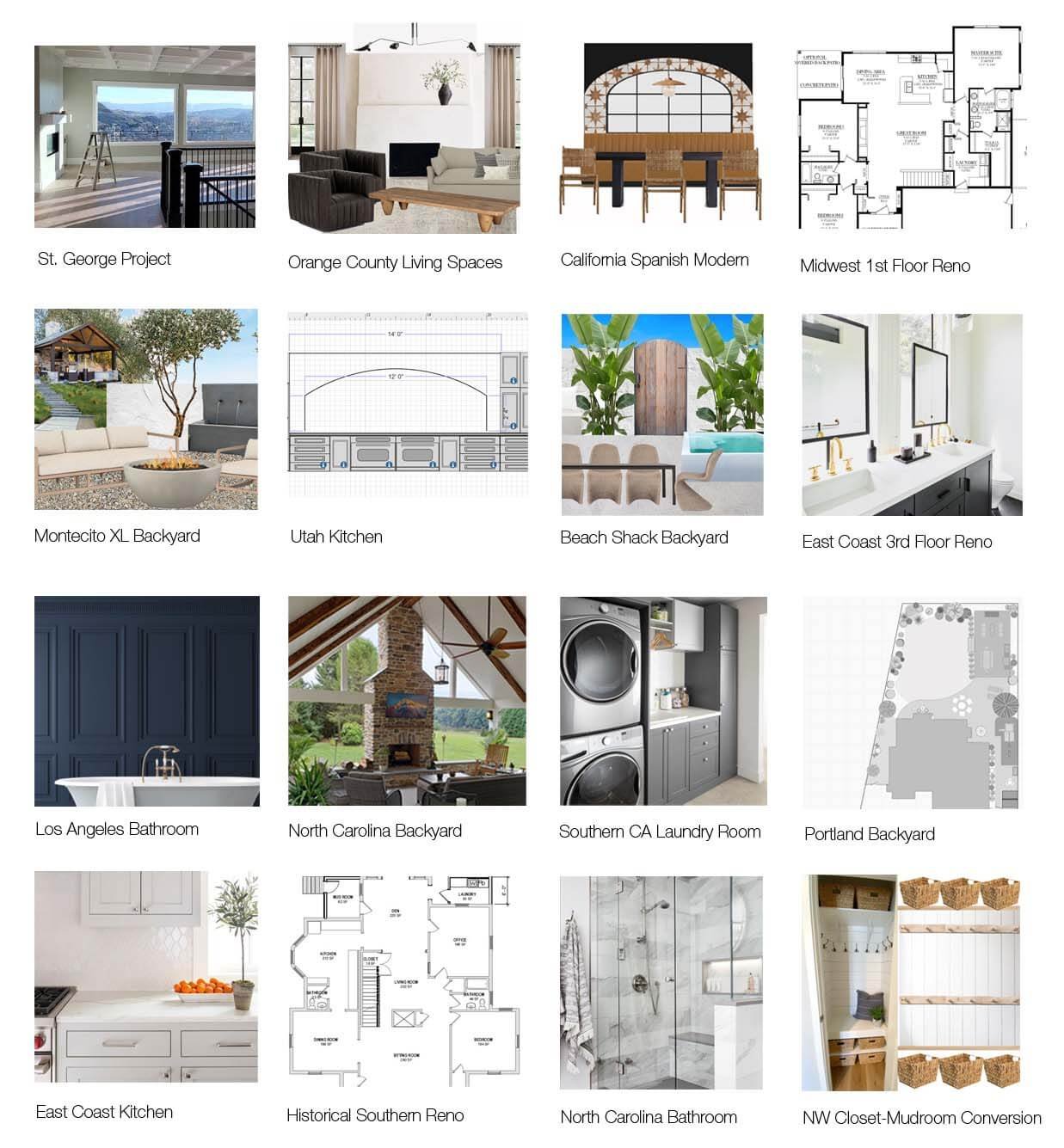 We can assist you with areas such as
✔ DESIGN: interior & exterior design; analysis of layouts & remodeling floor plans; materials and product selections (everything from flooring to furniture to finishing touches)
✔ FUNCTION: maximizing function; thinking through what you want your space(s) to do for you; thinking through technical issues (i.e. electrical, structural); functional design for indoor & outdoor living areas
✔ FLOW: room layout & use; space planning; creating the best flow for an interior or exterior area; thinking through remodeling or redesigning a space
✔ PROJECT HELP: smart & thoughtful analysis of your project; verifying what contractors or workmen are telling you; double checking quotes you receive; creating detailed lists & questions before calling in bidders for bigger projects
From seeing the big picture down to perfecting the tiniest of details, we're passionate about working on all home & landscape projects, providing our help and expertise where needed. We enjoy being strategic and smart about design decisions so that the end product is a functional, beautiful space.
Are you thinking about a project but don't know where to begin?
Do you have a room you need help designing, from floor plan to furnishings?
Have a design or function problem in a space, whether indoor or outdoor?
Are you preparing to get contractor or landscape bids but need help knowing what to ask and look for?
Already going through a remodel but realizing you need assistance from someone you can trust?